Overview
Improvements to emails and new notifications for your Analytics reports
New standard Analytics reports for several modules
Merge positions and staff members + other improvements to Stakeholder Engagement
Increased level of security for sensitive information: data segregation now available for several modules
Major (and minor) improvements to your user interface
New features and improvements for Analytics
General improvements to modules
Details
1. Improvements to emails and new notifications for your Analytics reports
Automated reports - set periodic email notifications for your reports

We've added an extra level of flexibility to email notifications. Do you want to receive your Stakeholder Engagement Dashboard by email every month? Do you also want your team members to get it? No problem. Using the gear notifications icon in the top right corner of the report, set notification rules, recipients, and voilà! You're all set.

New look and feel for emails
Do you currently use the email-sharing feature for your Analytics reports? If you do, you'll be happy to hear we've also revamped their look and feel. And if you don't, you're definitely going to want start using them! Using the share icon in the top right corner of your report, you can either copy the link to your clipboard or share by email it with users of your choice. You can even add some comments to specify what you'd like them to look at.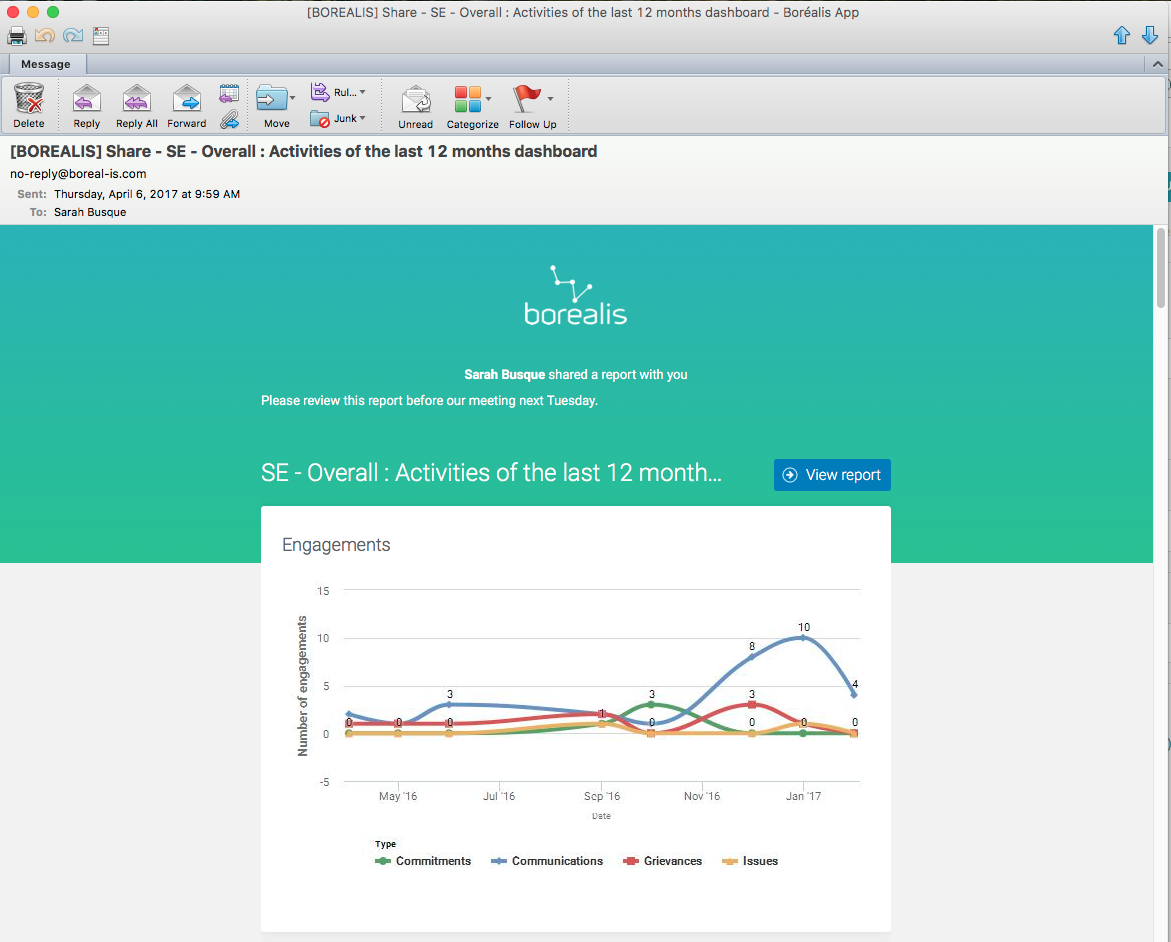 2. New standard Analytics reports for several modules
We're excited to launch new standard reports that will ease your reporting activities for several of the Boréalis modules, including: Compliance Management, Environmental Monitoring, Social Investment and Social Baseline. These new reports offer a simple way to analyze your data. Here's the complete list of reports:
Social Baseline
SB - Surveys Socio-economic report
SB - Heritage sites dashboard
Social Investment
SI - Status report: Current year
Environmental Monitoring
Please note that while most of these reports are new, some will replace the current Status Reports. Our team will be in touch with users who are currently using the Status Reports to ease transition.
3. Merge positions and staff members + other improvements to Stakeholder Engagement
Up until this release, the merge option was available for individuals and organizations. Yet, potential duplicates for a stakeholder's position within an organization or your team's staff members could still happen and be an issue to data quality. We've thus extended this feature for positions and staff members.
Other improvements to the Stakeholder Engagement module include:
Link communications to more than one campaign – You can now link a communication to more than one campaign.
Organization and merge of subject categories – To ease management of your subject categories, it's now possible to reorganize and merge them. You can manage this in your Application settings: the merge button is available in lists and other options are available when accessing the subject category's record, including sub-categories, color, access, order, status (active or not), etc. 
 4. Increased level of security for sensitive information: data segregation now available for several modules
Data segregation allows us to make sure your sensitive data is only accessible to users with the right level of access. In addition to the Stakeholder Engagement module, this feature is now available for:
Compliance Management
Environmental Monitoring
Social Investment
Social Baseline
5. Major (and minor) improvements to your user interface
There are many ways our product development team works to make sure your Boréalis Application remains industry leading: not only do they develop ground-breaking features, they also make several improvements to user interface. While some are easily noticeable, others are slight changes that will make the interface more intuitive and fun to work with. For this release, here are some of the enhancements you'll be able to notice: 
Right-click in lists to access actions: in addition to the "…" icon that appears on records as you hover a list, you can now also access available actions with a right-click on the record of your choice.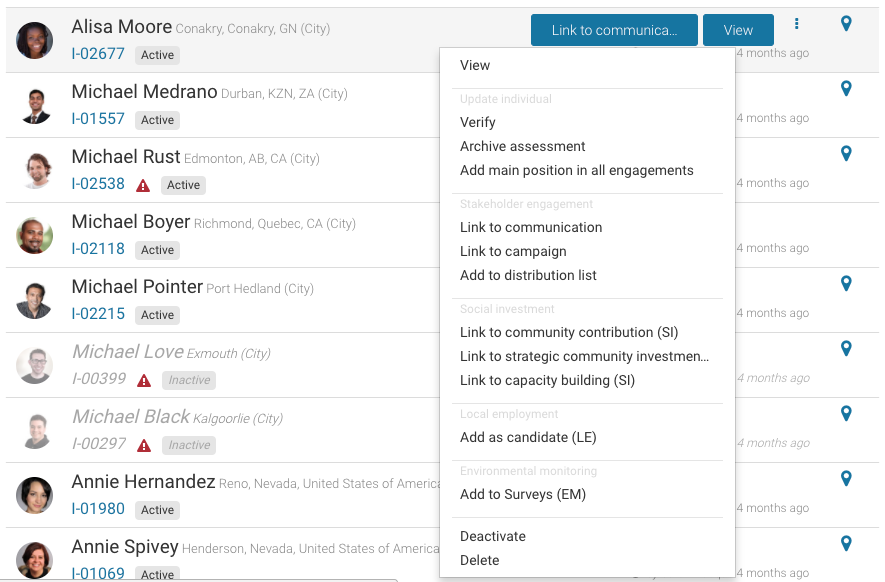 6. New features and improvements for Analytics
Analytics is a tremendous reporting tool and we love developing new features to help you analyze your data. Here's what we've added this time around:
New graph available: donut. We did already have the half-donut, so why not also have the whole circle? Now both are available.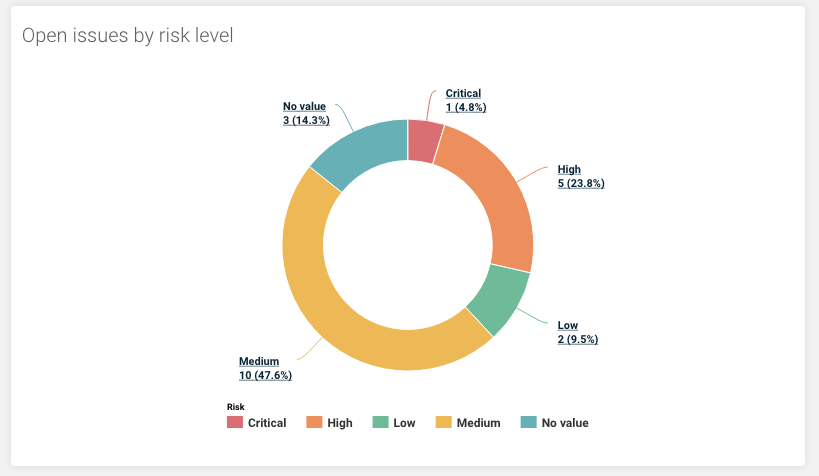 Better management of dates as X-axis: up until now, when dates were used as the X-axis, dates with no entry would not show up. Let's say your graph would gather information monthly, if a month would have no data, it would be skipped. We corrected this and now all dates appears, to offer a visualization of data that is timelier. 

Stacked and spline graphs can now display data in percentage. Would percentage be more accurate for some data you're analyzing rather than just numbers? You can now choose to use percent in stacked and spline graphs.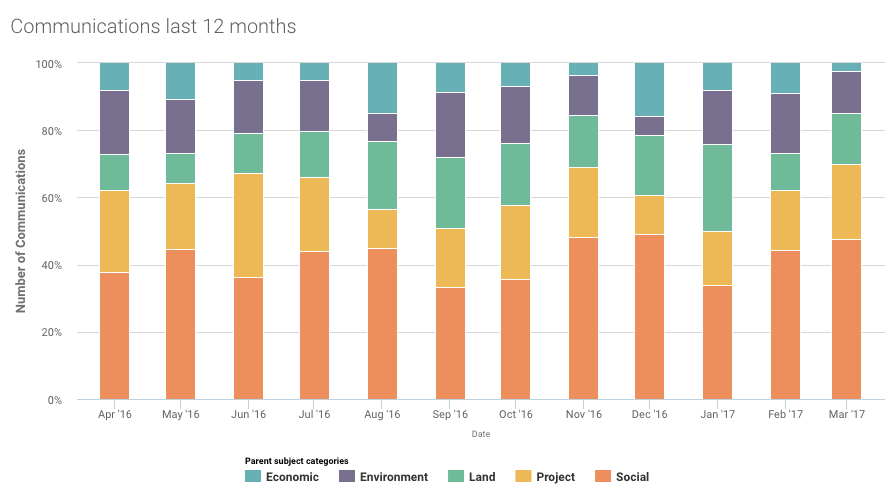 Overall improvement of interface: we've revamped the whole Analytics section! When looking at your reports, you'll notice several enhancements to visuals like title of reports, display of widgets in the report, background color, colors used in graphs, font size, etc.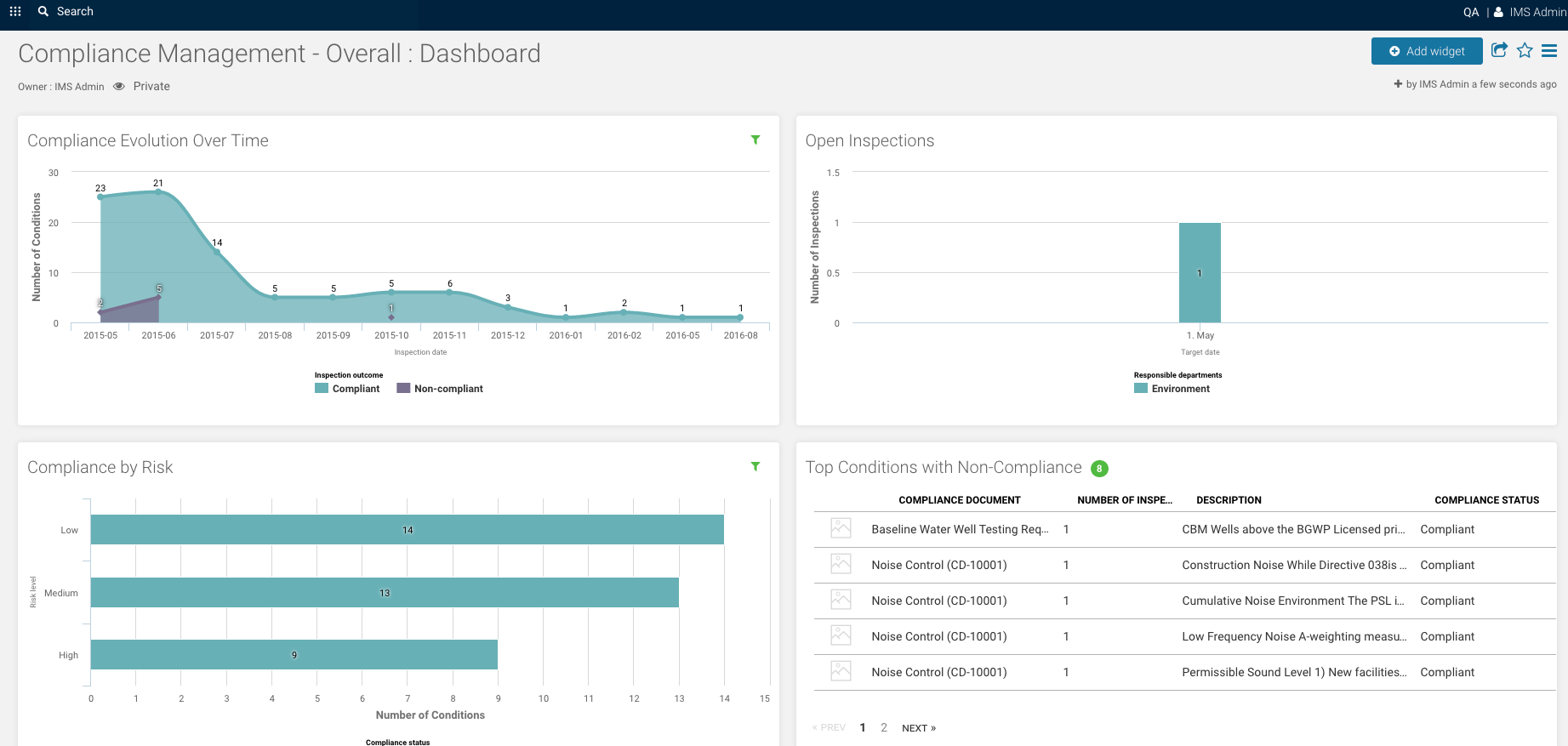 7. General improvements to modules
Land Access
Sharing compensation files between several individuals – Users can now share compensation files between multiple beneficiaries, including flexibility on amounts granted for each.
Environmental Monitoring
Manage your units directly from the module – For our users who sometimes change units or need to add new ones, this is great news! You can now manage your units directly from the Environmental Monitoring module, in the "Units management" section. Add, update or delete units to fit your needs.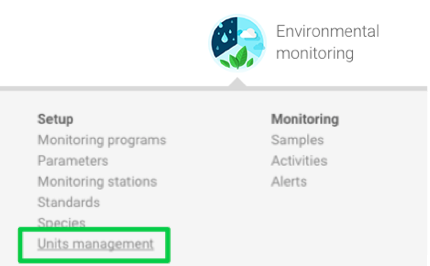 --
PRO FEATURES

PRO features (PRO pack) are a set of advanced features that we develop for clients who need to get more out of their data, want to increase the level of productivity of their team and get a more in-depth analysis of trends. You'll be able to identify these features as they are marked by the PRO seal. Future releases will therefore include improvements to both regular and PRO features. Please note that while regular features are available to all users, PRO features are available only to users with the PRO pack. If you'd like to learn more about PRO features, please contact your Account Director.