A SAML (Security Assertion Markup Language) authentication is to provide open-standard data format for exchanging authentication and authorization data between parties, in particular, between an identity and a service provider. The single most important requirement that SAML addresses is web-browser single sign-on.
In the system, this authentication is identified as SAML.
Add a new users by going into Profile - User and click on the Add button. You need to be a superuser in order to add new users into your application.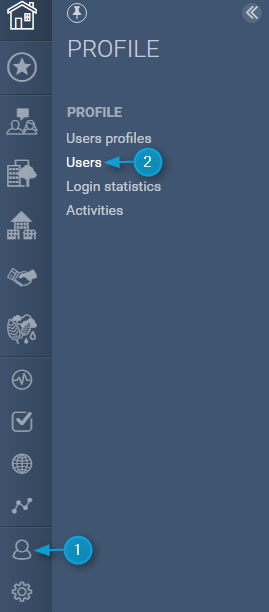 When creating a SAML user, there is no name or password to record. This information will be generated automatically.
The username is the users' email address.
Enter Projects and Profiles for the user.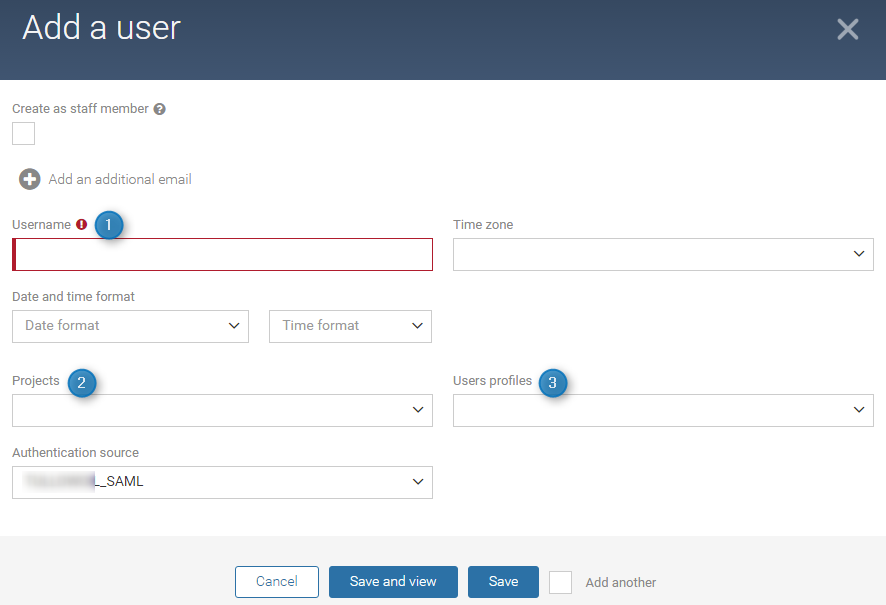 Note : It is not possible to invite a user or to reset the password.