1. Access the "Subject categories" in the "Configuration" menu

2. Click on the "+ Create" button to add a new subject category

3. Give a name (and translate it if necessary) to your new category and click on "Save" button :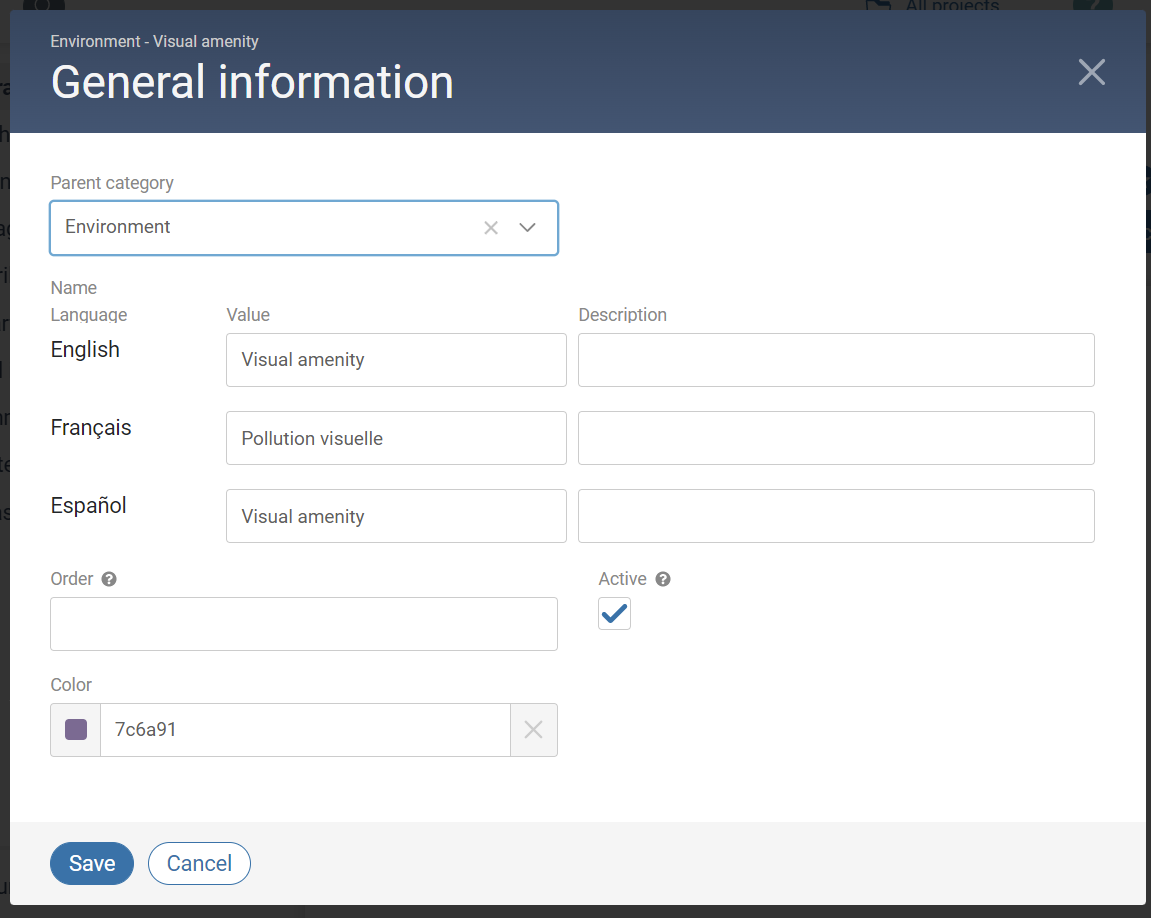 At this point, we created a new category. Next, we will convert this new category to a "parent" category.
4. Return to the "Subject categories" in the "Configuration" menu and click the "+ Create" button again. Click on the "Parent category" dropdown menu and note that your new category is now available to become "a parent" :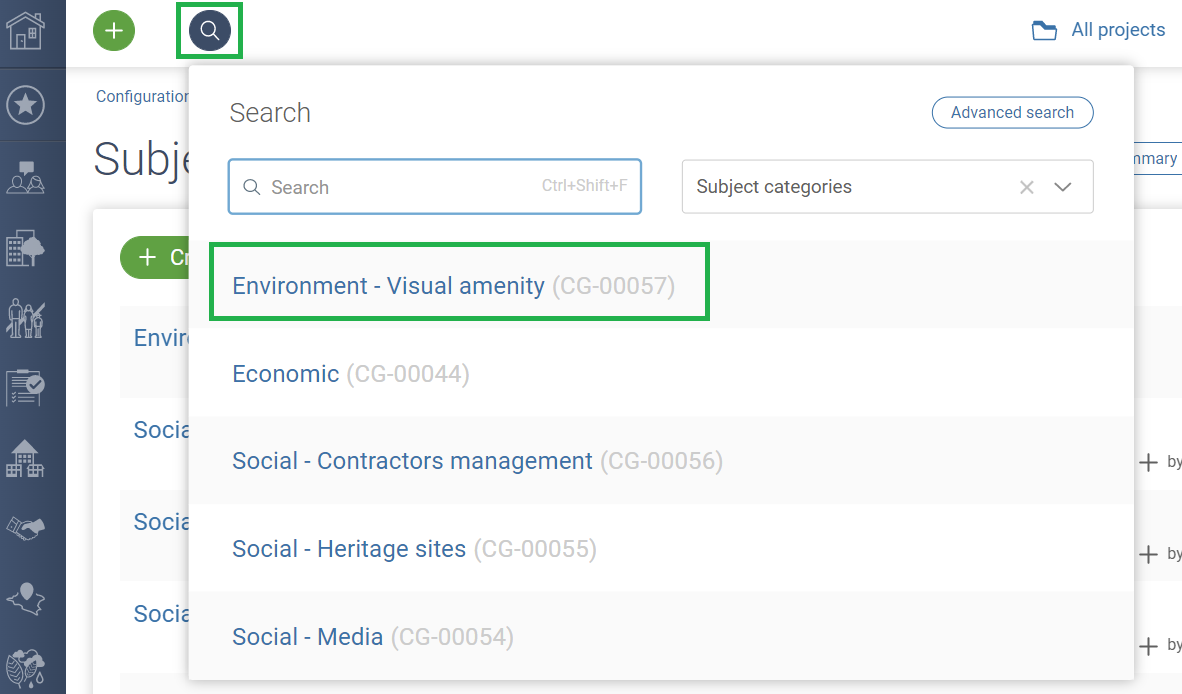 You now have a new parent category, associated with a category.
To add a parent category to an existing category, read this article on How to add a parent category?