First, access the "Subject categories" in the "Configuration" menu

Click on the "+ Create" button to add a new subject category

Give a name (and translate it if necessary) to your new category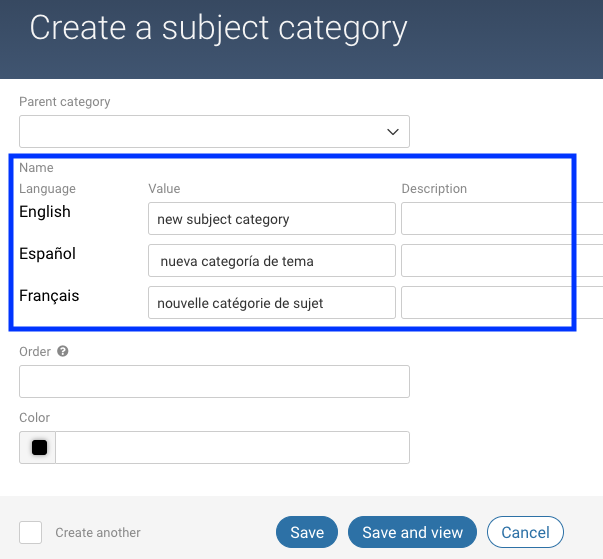 At this point, we created a new category. Next, we will convert this new category to a "parent" category.
Return to the "Subject categories" in the "Configuration" menu and click the "+ Create" button again.
Click on the "Parent category" dropdown menu and note that your new category is now available to become "a parent"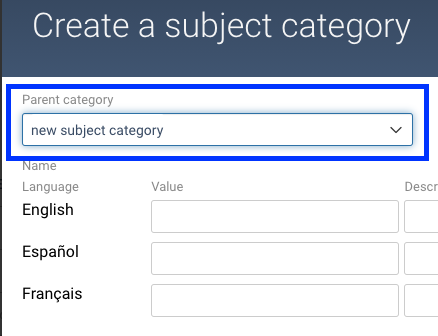 Select your new parent category and then create your new category, associated with the parent category you just created. Don't forget to save!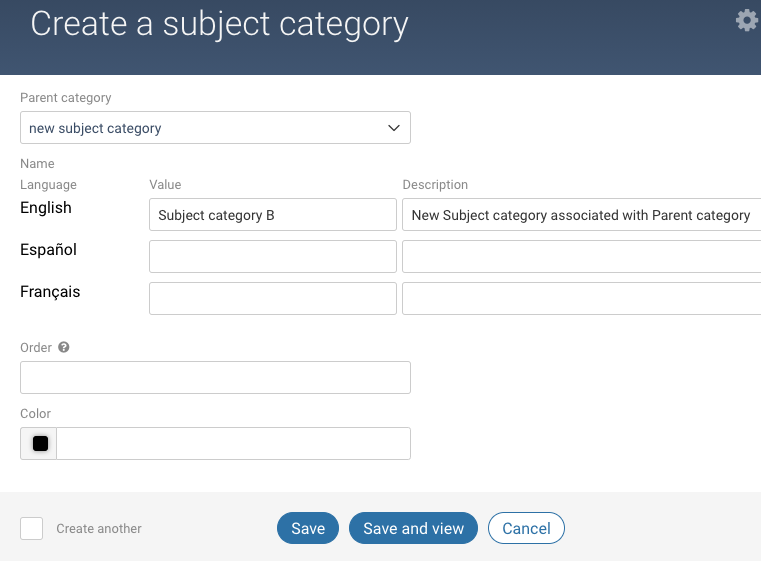 You now have a new parent category, associated with a category.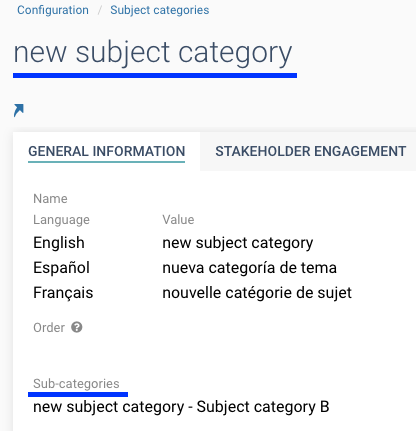 To add a parent category to an existing category, read this article on How to add a parent category?