Once a report is created in "Analytics", you have the option to create pre-defined schedules to send the report to Borealis users.
Setup a scheduled report
1. Go to the "Analytics" and select the report you wish to schedule and click on the clock icon in the top right corner :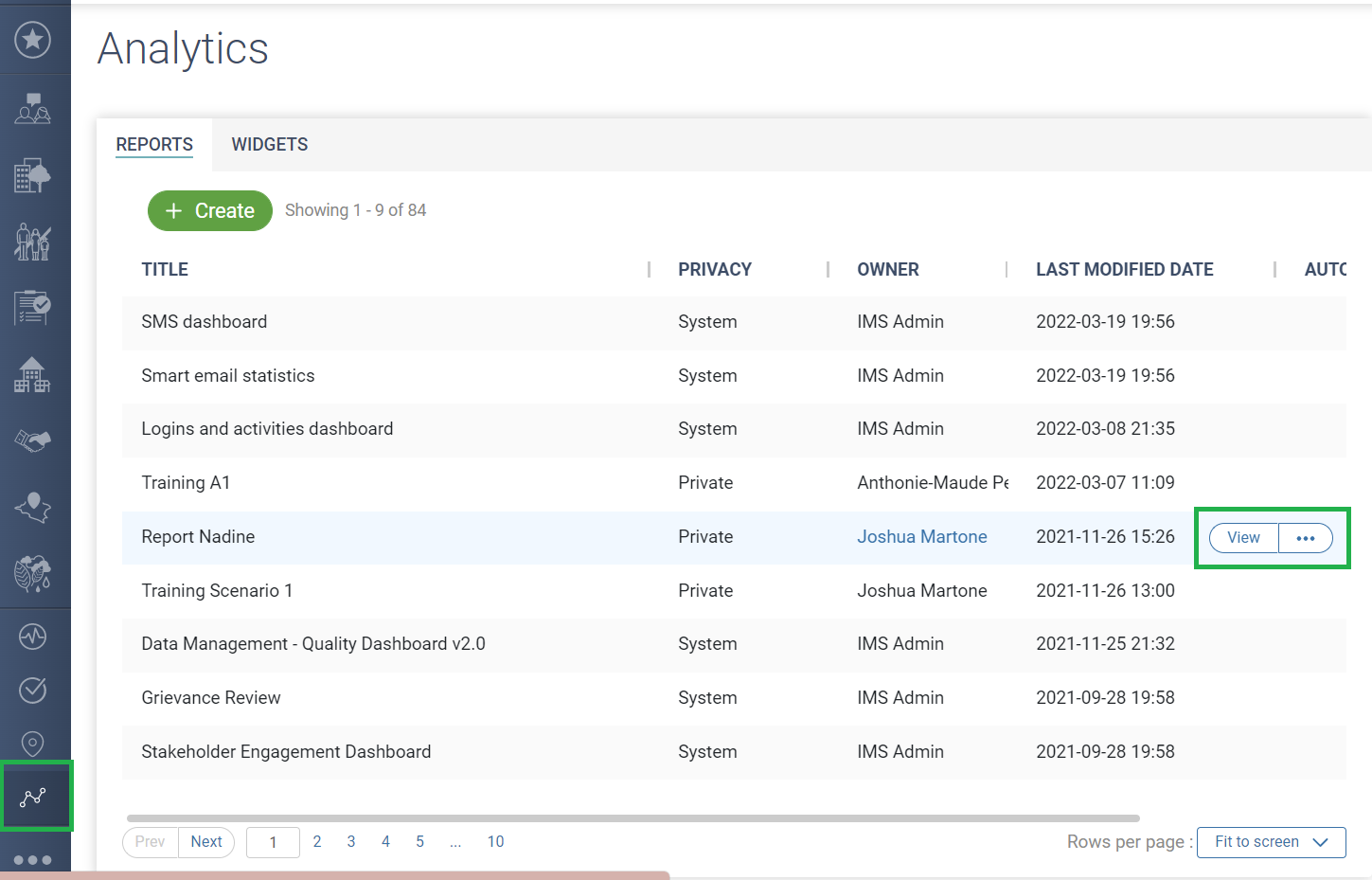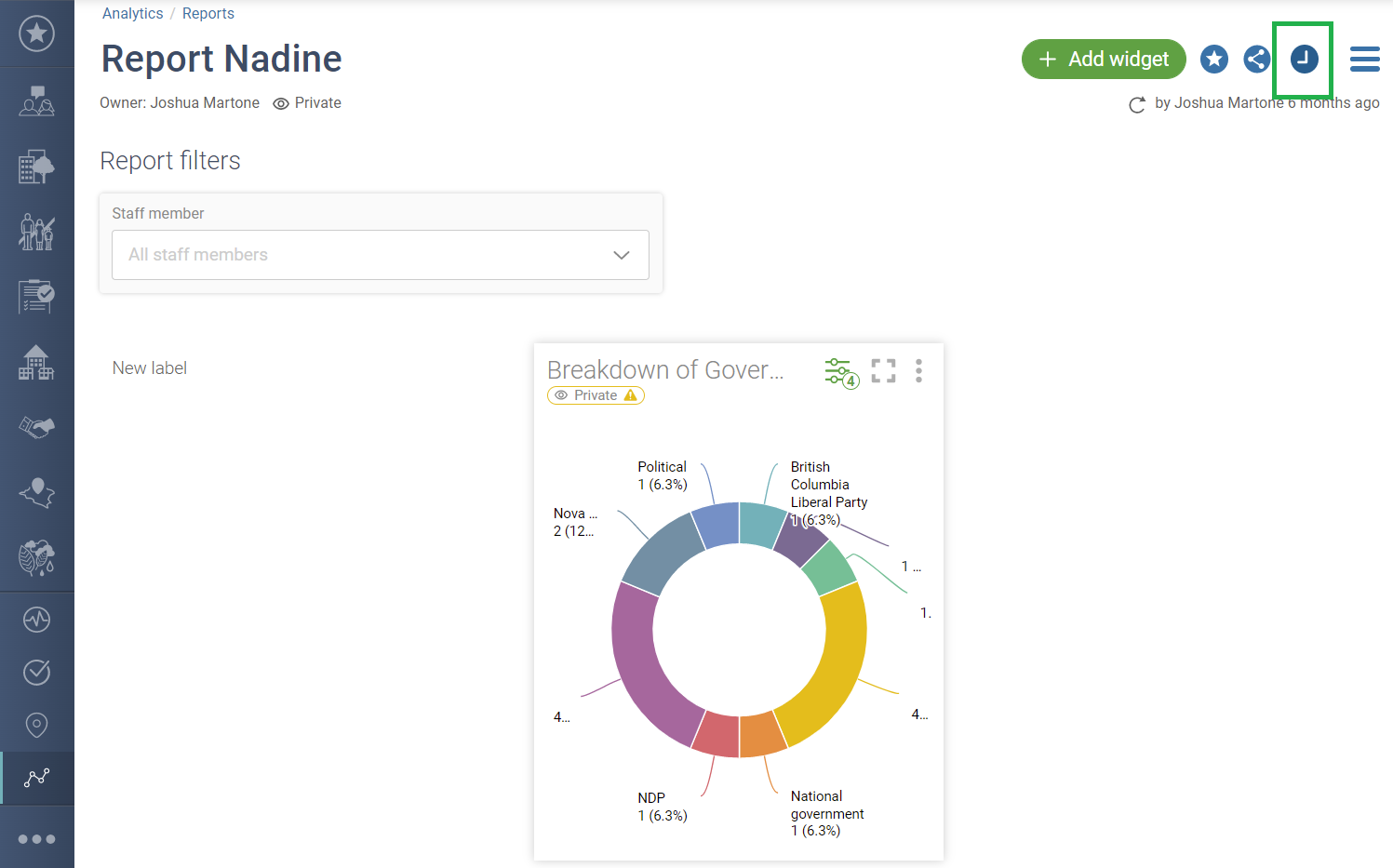 2. A Form will appear and click on the "Create" button to fill it completely and save :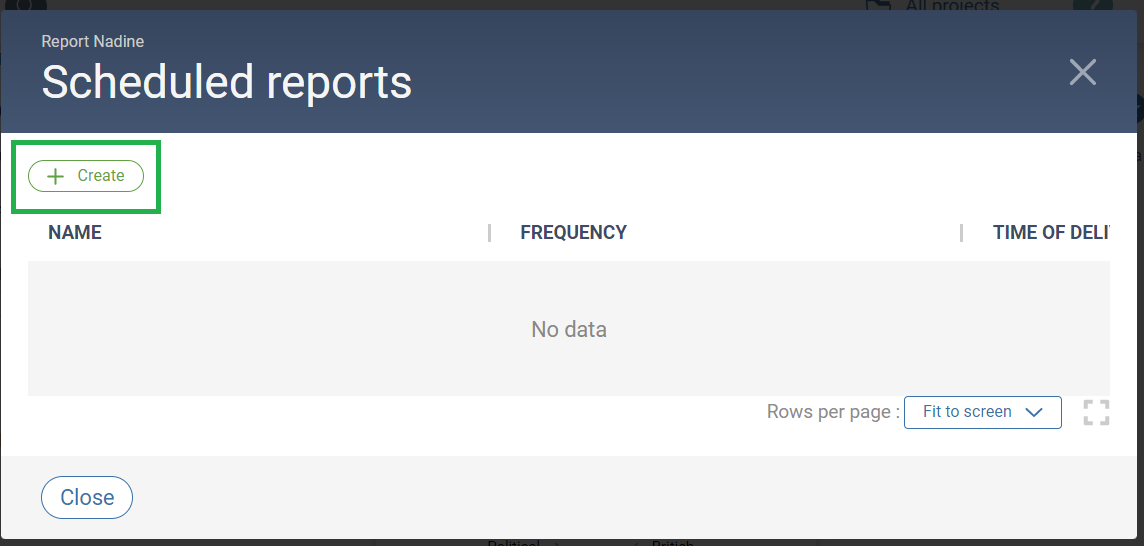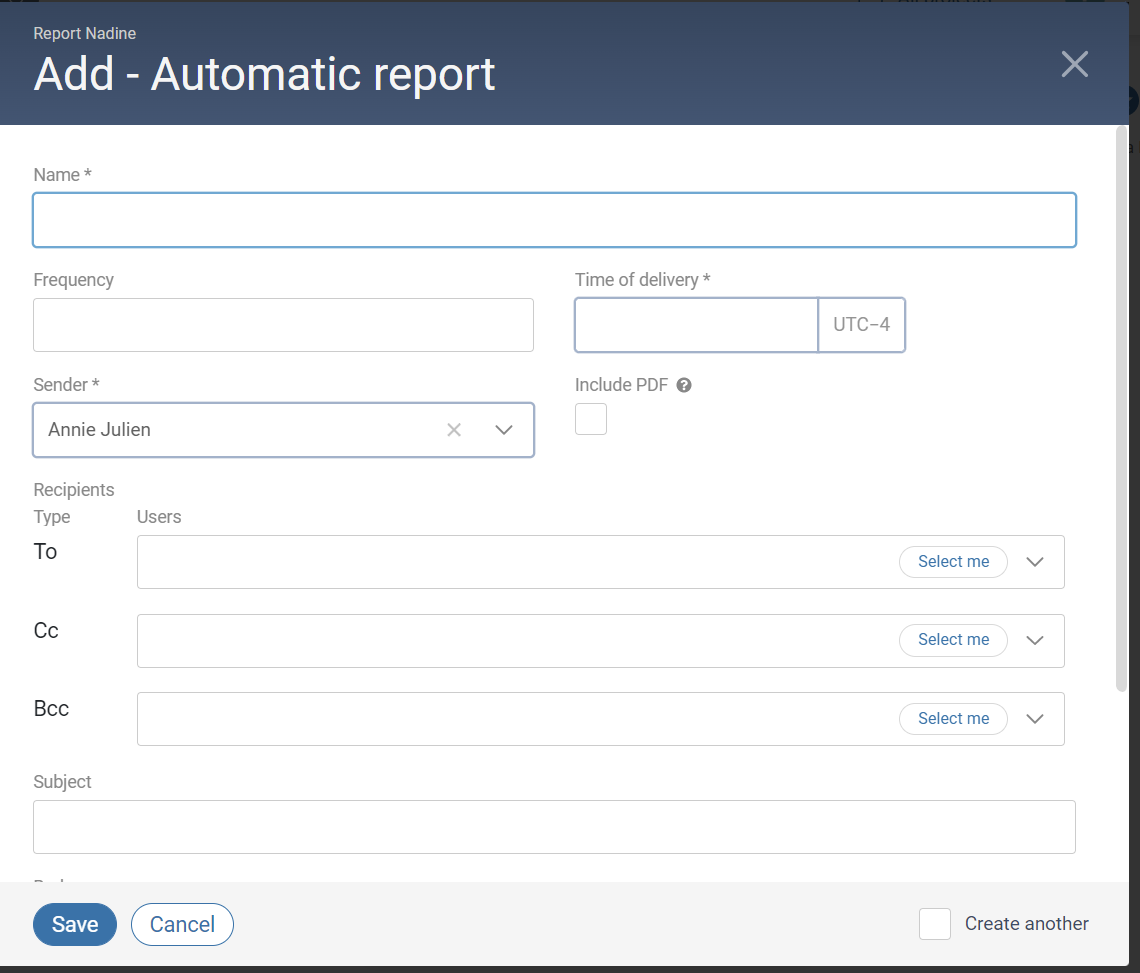 Note : The time is defined by the timezone of the user creating the schedule.