Create a Task
Throughout any process, you have the possibility to create different tasks and assign them in order to better monitor and manage every activity. Each task created belongs to a unique feature in the system (i.e: if we need to take a specific action related to an Inspection in the Monitoring & Evaluation module, we can add a task within the said inspection to make sure this task is assigned and gets done)
In any record, the option to add a Task is on the left side of your screen:

Note that this menu can be hidden at all times.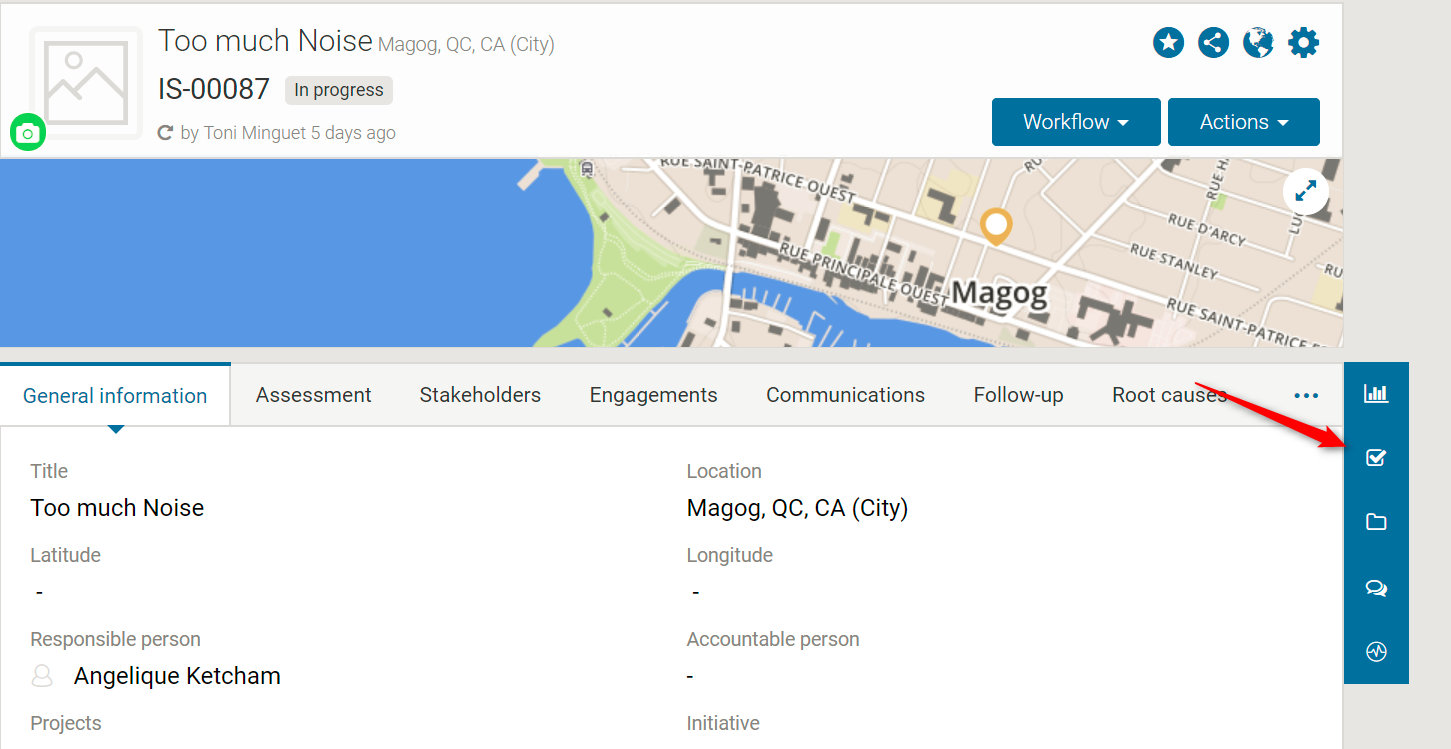 Below is the form that appears when clicking on the "+" sign to add a Task. Note that the only mandatory field here is the Title of the task which should be representative of the action that must be taken.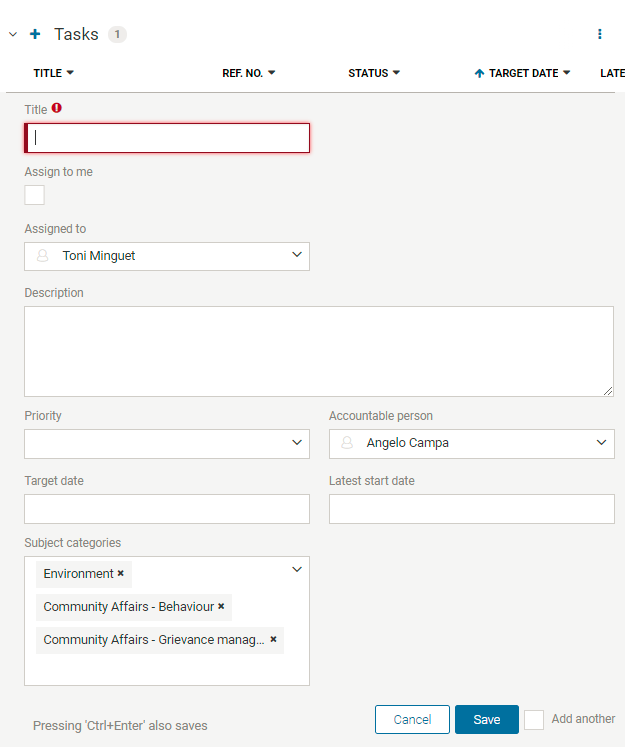 Here is a breakdown of the fields you can fill-out in this form:
Title: provide a representative title for the task.
Assigned to: will be the person performing the task.
Description: This field is meant to give more details to the person the task will be assigned to. This field should contain any additional information that is necessary to the completion of the task. 
Priority: we can prioritize the task depending on the importance. The available choices are low, normal or high. 
Accountable person: Person that will oversee the process and completion of the task
Target date: Date when the task needs to be completed
Latest start date: will help to program and manage the timing.
Subject categories: each task can be categorized within the different subject category available in your system. This features is meant to be able to monitor and follow-up on what are the most recurrent task categories and take actions to improve your efficiency.   
All the task created regardless of the record they were created in can be found in the application menu under the "Tasks" icon.