On the homepage of your Borealis, you can add multiple reports to ease your day to day work. Custom or System reports can be added to your homepage.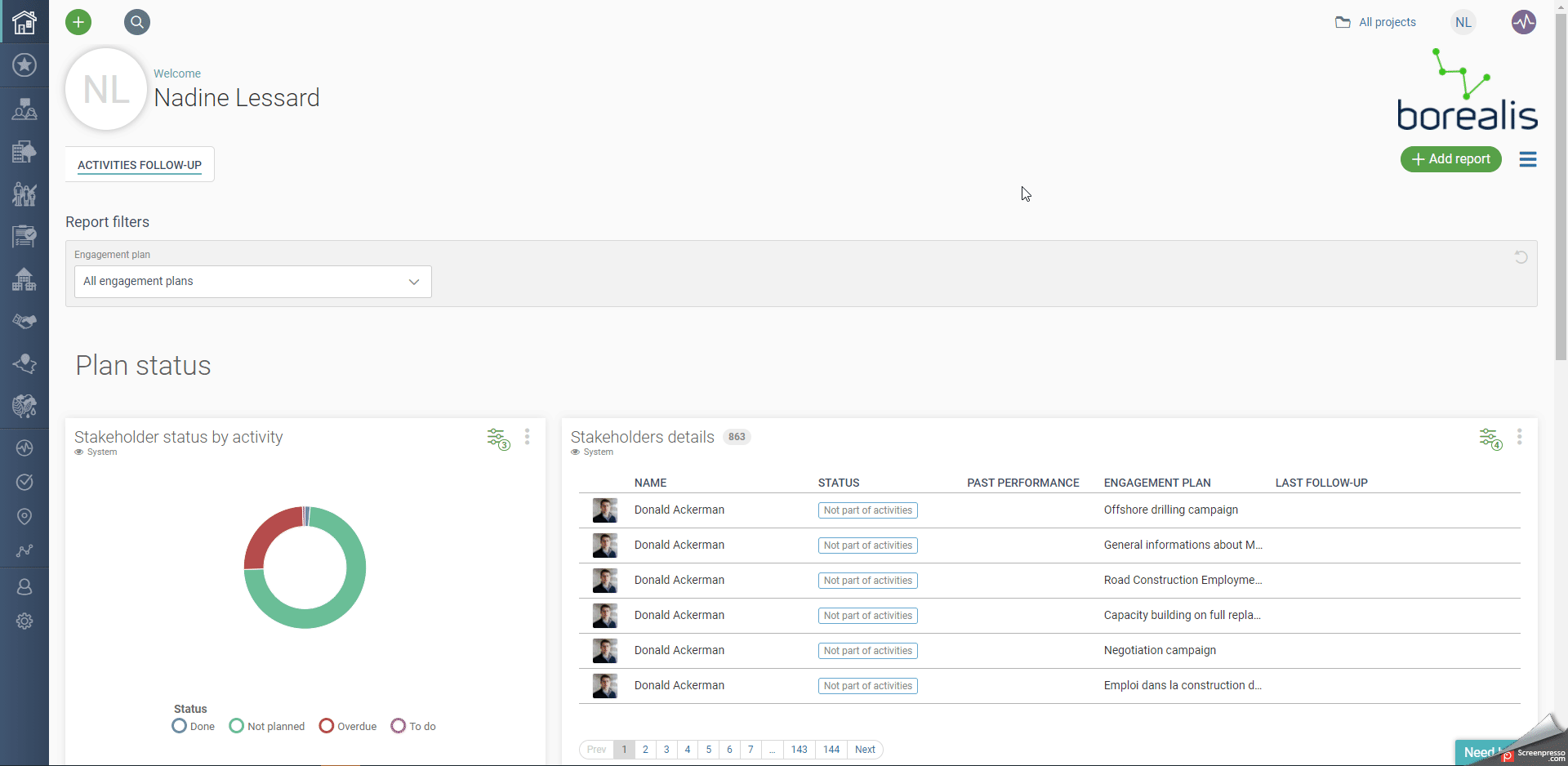 Add a report
Select a report from the list. You can search for one in particular in the search bar.
Note: A dashboard is basically a report coming from Analytics. Any report in Analytics you have access to can be selected.
If the customized report you want is not on the list, you can always access Analytics and create a new one you wish to see on your home page.
You can also add a report to your homepage directly through the report itself.
Manage your homepage reports
Reports can be dragged and dropped between your homepage tabs to ease consultation and manage priorities.
Remove a report from your homepage
Reports can be removed if you prefer not to see them anymore on your homepage.