Numerical and nominal values must be applied for each axis.
Numerical values are scores that defines where the stakeholders will be place in the quadrant.
Usually, we identify 3 values from -1 to 1:
However, it is always possible to add more values. It all depends on the level of details you want to have.
1. Go to settings and select stakeholder assessment :
2. Select the assessment: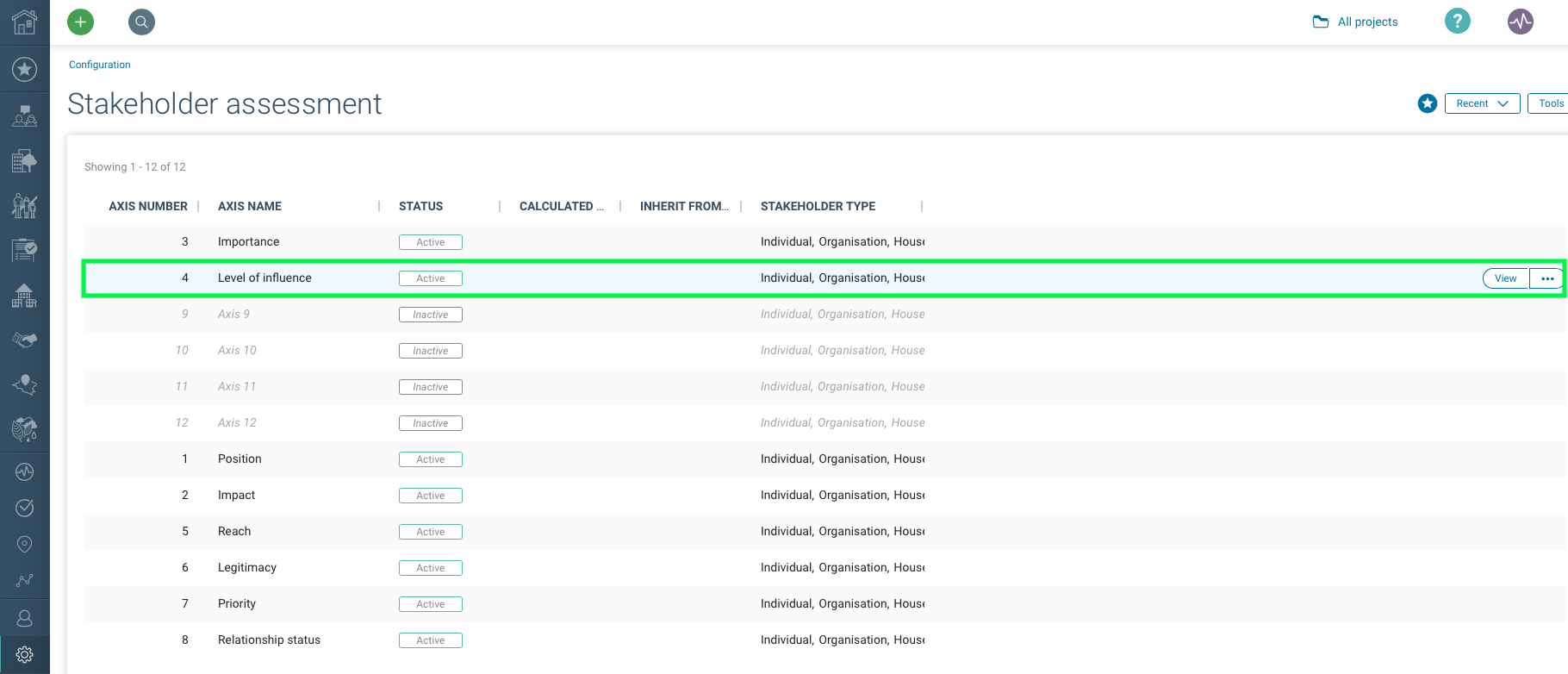 3. You end up in the Level Influence section: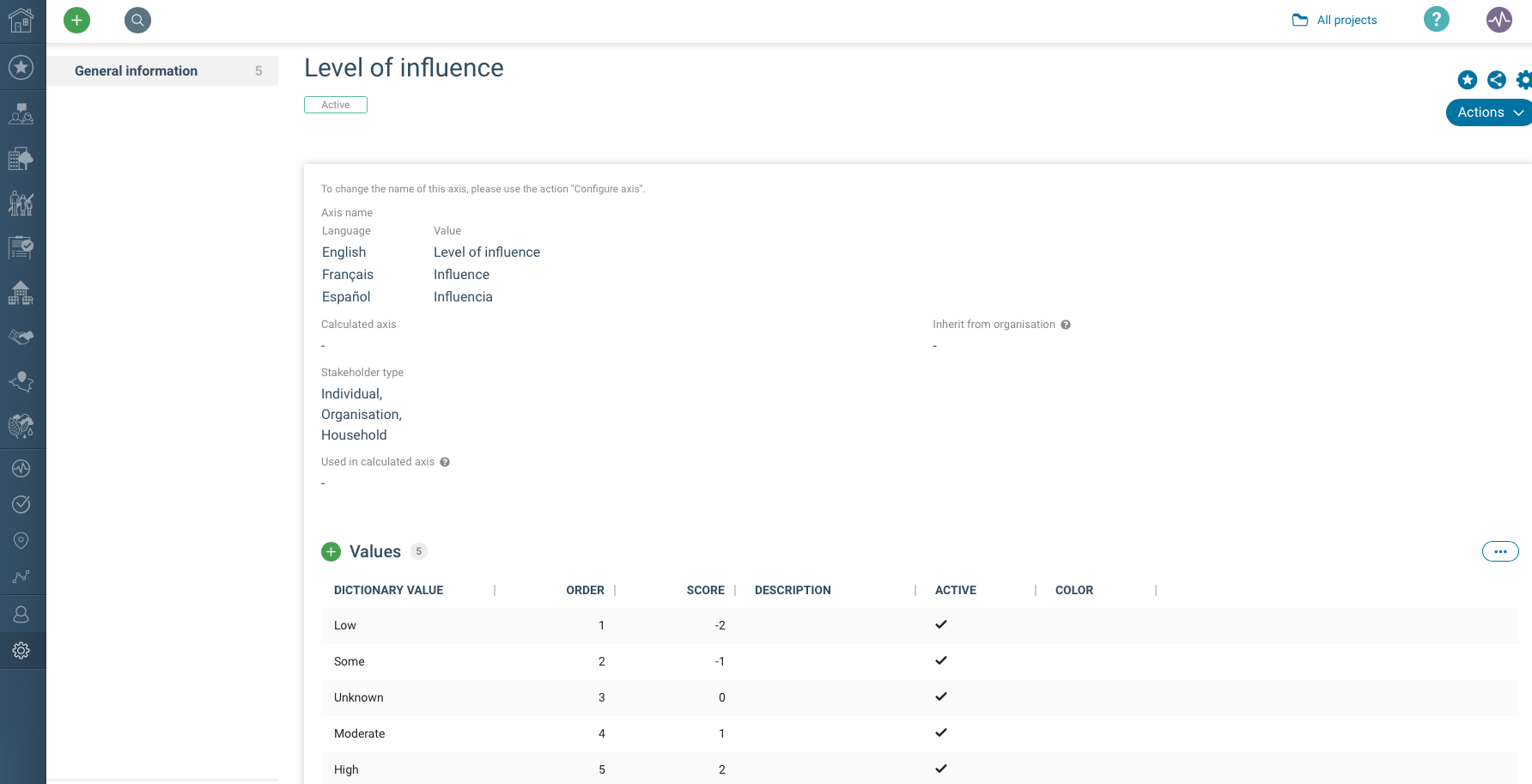 Click here to access the next step: Assess your stakeholders