It is now time to create your stakeholder map.
1.Go to the main menu, and select the Analytics sections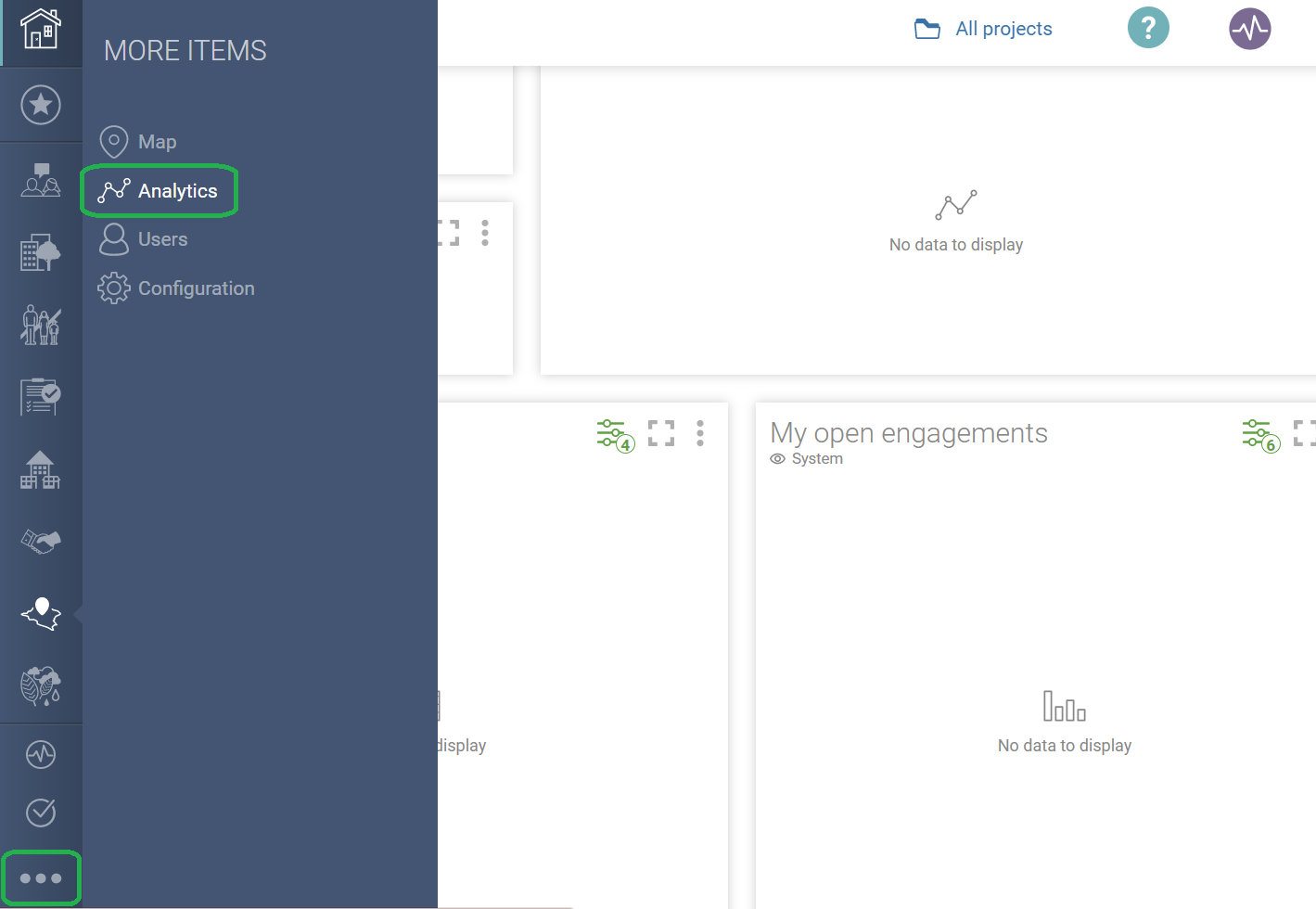 2. Select the widget section and go the Create
3. Fill the form and select the Save and View button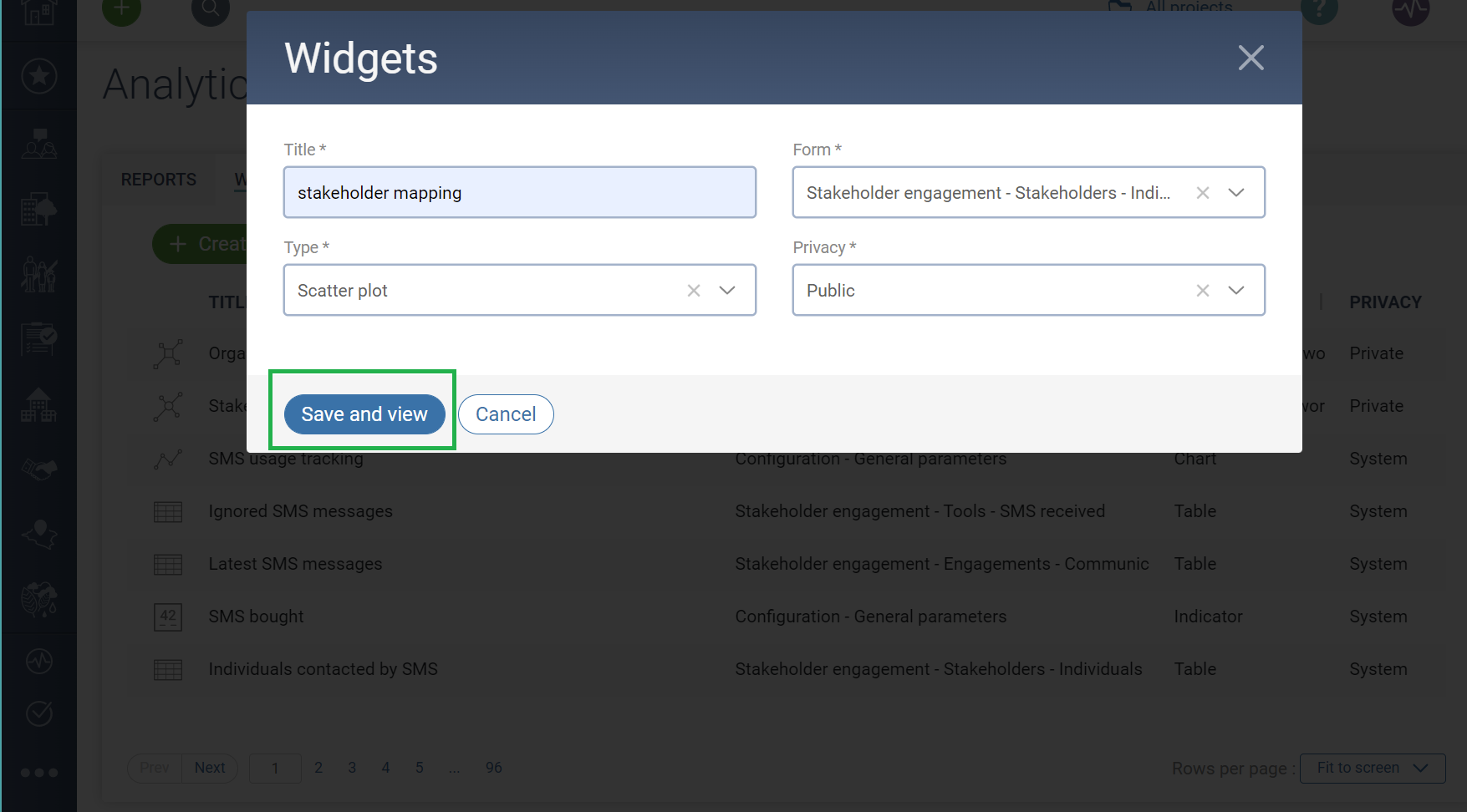 Using the Assessment tab previously shown, Analytics generates a stakeholder map. There is up to 3 axes available to display in the map (X axis value, Y axis value and Z axis value).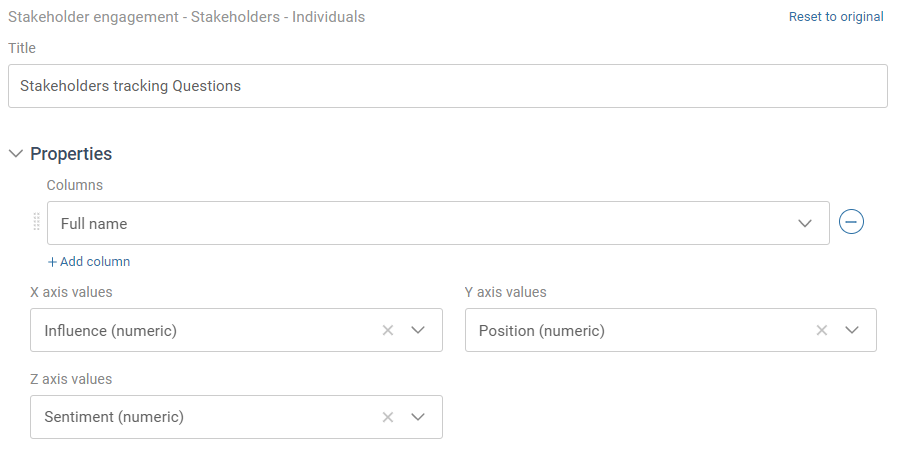 The Z axis value shows the range of values of a variable dependent on the two other variables (X and Y).
It is also possible to filter the information and refined the map to any specific stakeholders.
Examples:
Include specific stakeholder groups
Include stakeholders living in the same area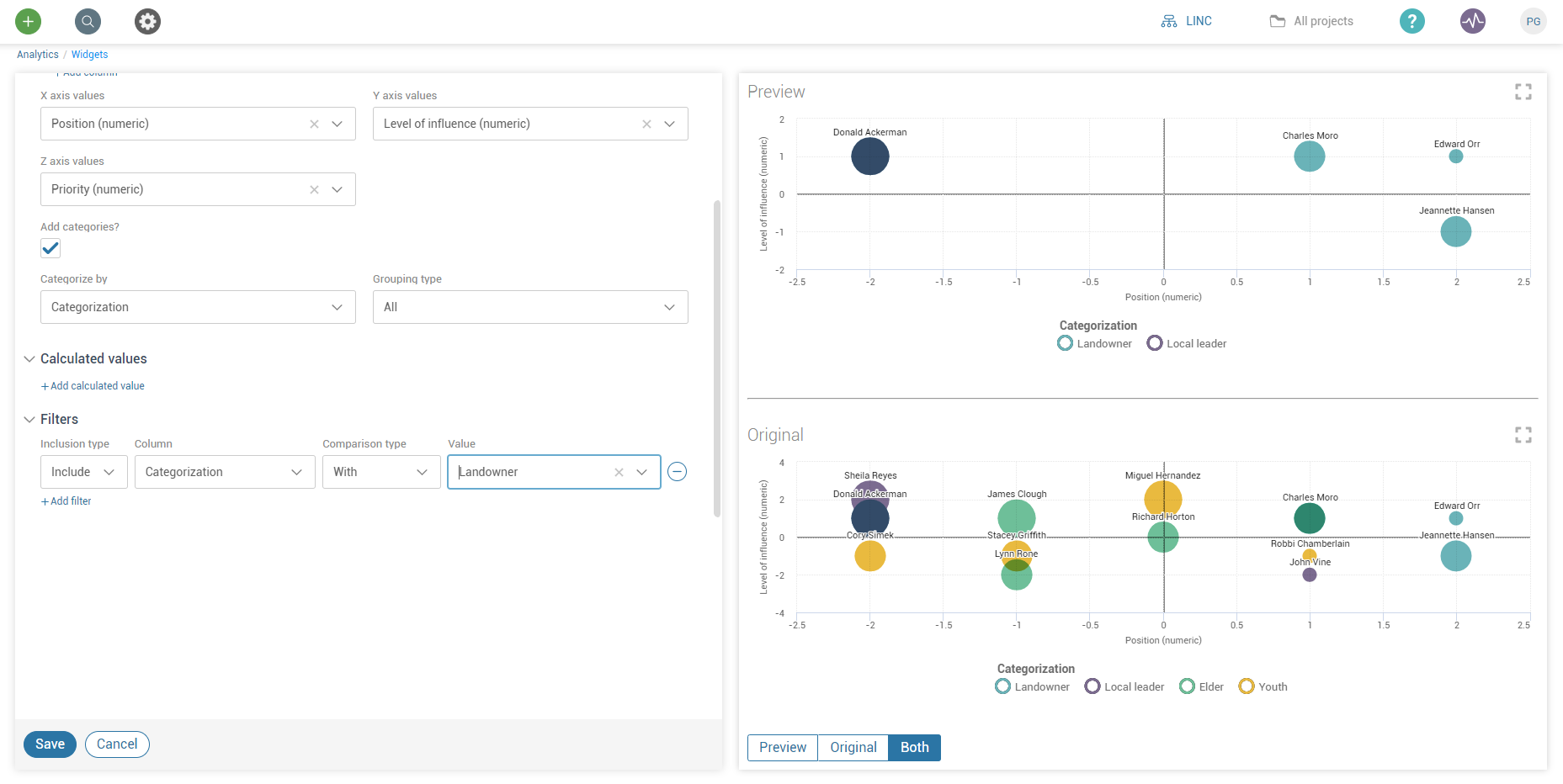 Click here to access the next step: Define a communication strategy