Borealis is currently configured to support 3 main languages : English, French and Spanish. Depending on your initial configuration with Borealis, you have the possibility to change to the language interface to see the pages titles, the menu header, the menu options and the field names in the language of your choice. Obviously your communications and internal notes remain in the language they were inputted by your team and team members.
Changing language
To change your Borealis language, click on your username in the upper right hand corner and select "View profile".
Edit your profile, select your preferred language and press "Save".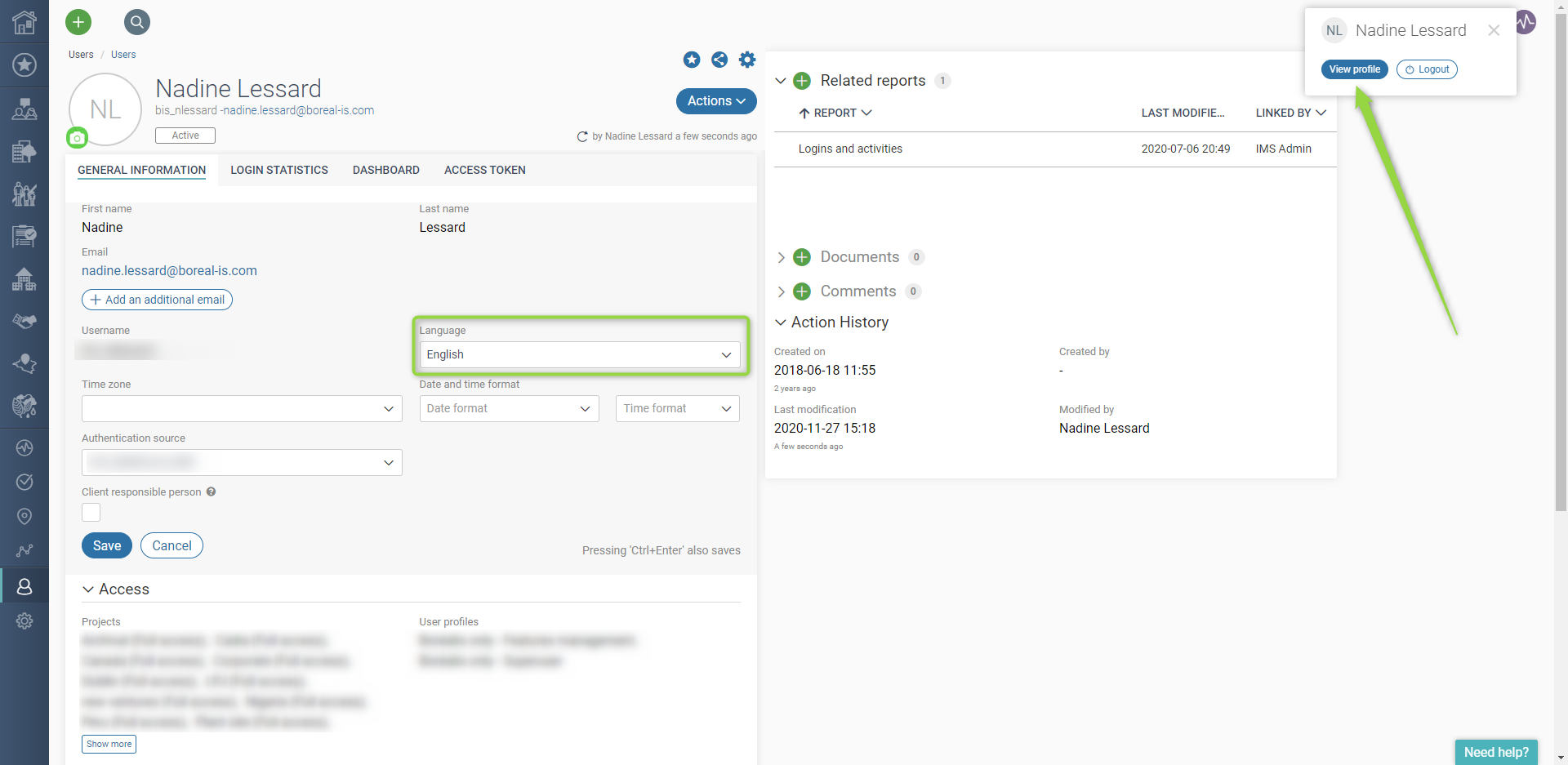 Note: The language will be changed for you only and this will not affect other users.