This release focuses on simplified/faster stakeholder management and improved mapping capabilities.
Overview
Address autofill with Google Search
Better management of stakeholders duplicates
Map layers import
Google Maps integration
Details
1. Address autofill with Google Search
Creating stakeholders with their address is now much faster thanks to the integration of Google Search directly in the Boréalis application. Users can select the address, which will be filled in automatically. The stakeholder will then appear on the map.
1. As you start typing the address, Google results appear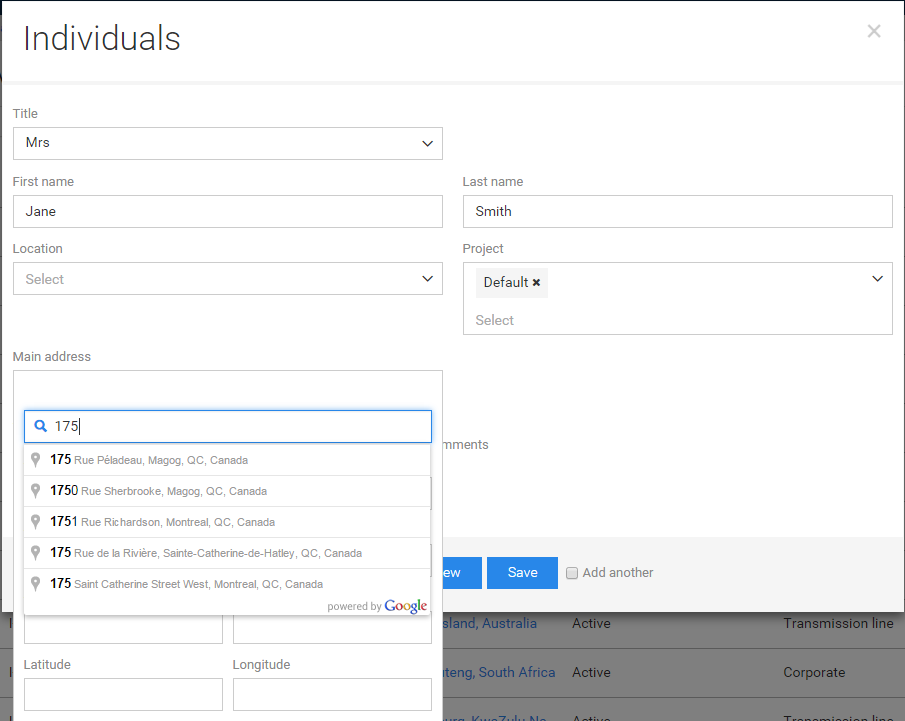 2. Select the correct address and fields automatically fill in (with coordinates)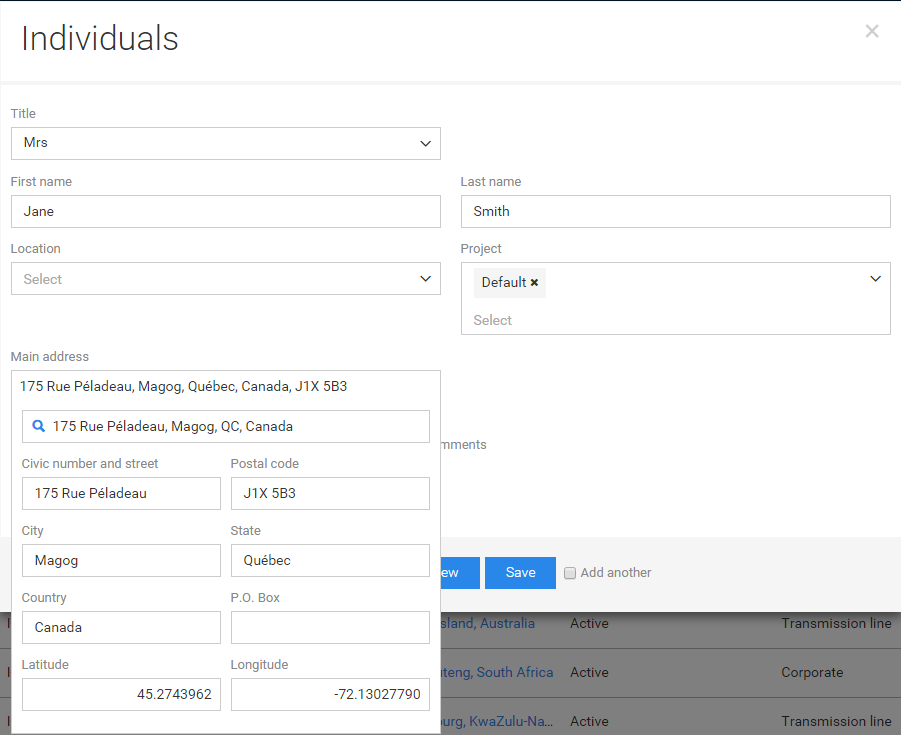 3. The stakeholder then appears on the map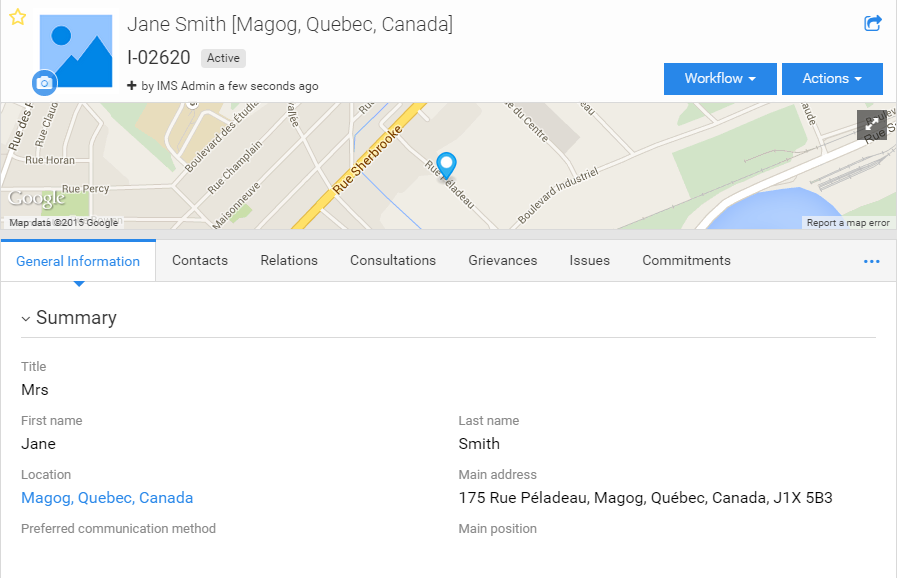 2. Better management of stakeholders duplicates
Making sure there are no stakeholders duplicates in the application is very important, this is why we've made it a lot easier to manage. The Boréalis application automatically identifies potential duplicates based on name similarities and other factors. A warning notification appears when  looking at a stakeholder with a potential duplicate.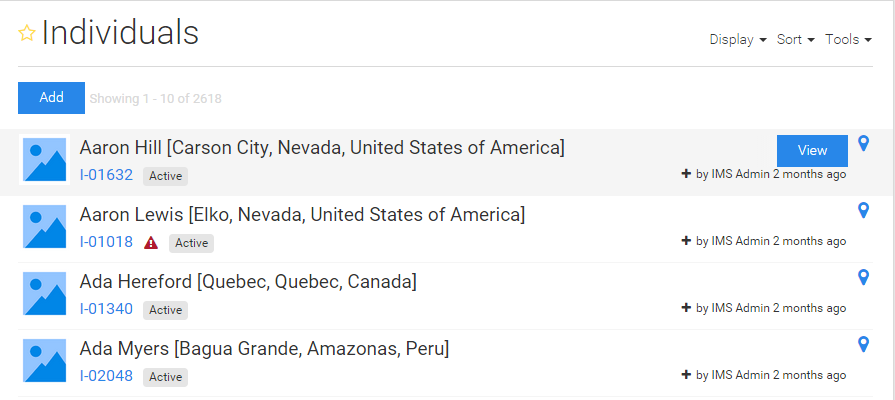 Potential duplicates can be merged or dismissed quickly.

3. Map layers import
Users can now import their own map layers to display on the map in the application. This allows the display of any map layer: stakeholders, issues, commitments, etc.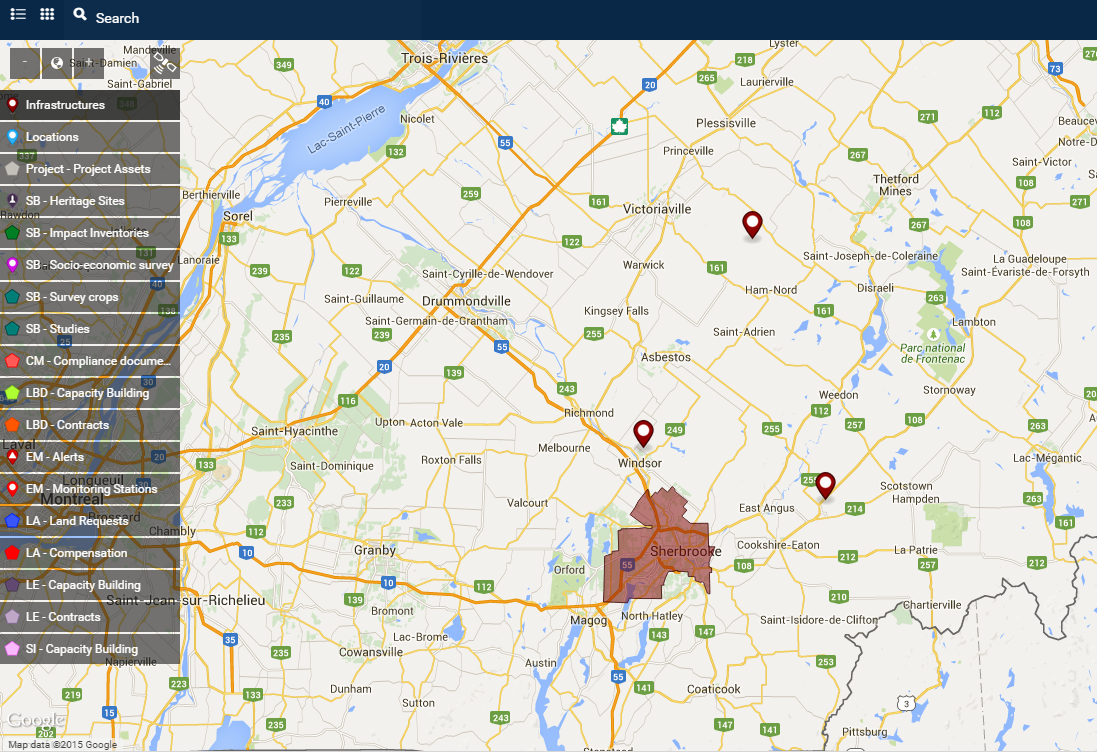 4. Google Maps integration
All maps in the Boréalis application are now from Google Maps.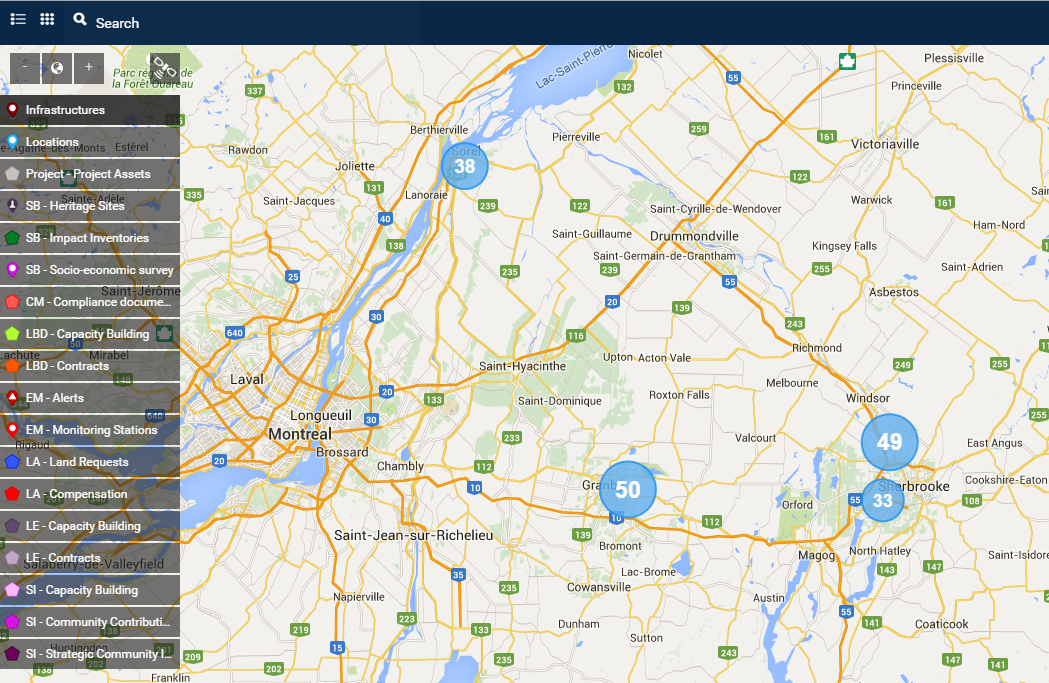 Users can easily switch from map to earth by clicking on the satellite icon (upper-left corner).