Follow these steps to quickly log a call you had with someone :
1) Send a courtesy follow-up email to the participants and BCC the application - DONE!
The application's email can be found at the bottom of any page in the application, under "Email integration".

OR, if sending an email is not practical:
1) Log in the application
2) Open that someone's file
Search for and open the person's file
3) Open a previous Communication that occurred with that person
Go to the Engagements tab and open a related recent Communication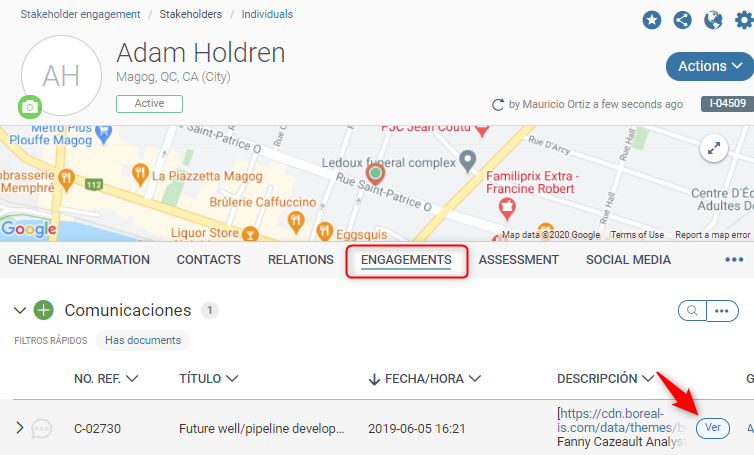 4) Add your call to the thread
Go to the Communications thread tab and add a new Communication (+) then +Create a new record or Link an existing record.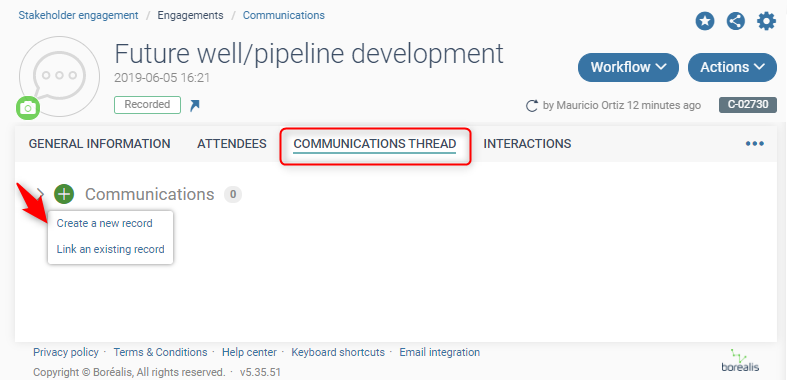 You will notice most fields are pre-populated for you : Title, Stakeholders, Team members, Communication type, Subject categories. All that's left to enter is Description and General atmosphere - DONE!