Overview
Introducing global search
Share records and reports with other users
Link an individual's different positions to a communication
Need to know who initiated a communication? Now you can.
Create stakeholders from your email contact list
Data history of all exports
Easily access actions for each section of a form
Simplified workflow for strategic social investments
Inviting users to the application directly from the system
Calendar has moved to Analytics
Details
1. Introducing global search
We're introducing a new global search feature, which allows users to search in the entire application. To use it, simply click either on Search or the magnifying glass icon in the header of the application to access the search engine. Next to the text field, you'll notice a drop down menu, where you can either choose to search in a specific area of the system, or leave it to "Search Entire Application." Up until now, the search engine in the Boréalis Application only let users search in specific parts of the system, like for example in Individuals, Organizations or Campaigns.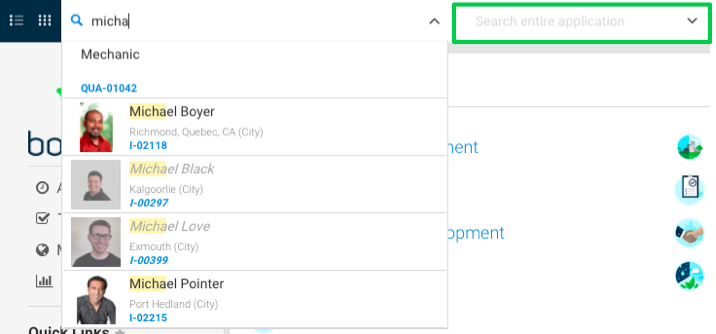 With this new feature also comes another update: fuzzy search. This process will search for records that are likely to be relevant, even if they don't exactly match what the user searched for. This is quite useful, especially when users make a typo while entering their search criteria.
2. Share records and reports with other users
Sharing information with colleagues is now a lot simpler: simply click on the arrow icon that's at the top of a record, select the users you want to send the information to, even add a note regarding the record. The system will send them an email with a link to the record. You can also share Analytics reports.
3. Link an individual's different positions to a communication
Let's say you're in touch with someone who wears different hats, like for example John Smith, who is CEO of Company ABC, but also member of several boards. Even if you only spoke with this one particular person at a meeting, you've reached more than one organization (in this case the Company ABC and boards of which John is a member). Up until this release, the system would only let users link one position per individual. This means you could not have linked John's different positions to a single meeting. Should you have this particular need in the future, you'll be able to link more than one position per individual to a meeting.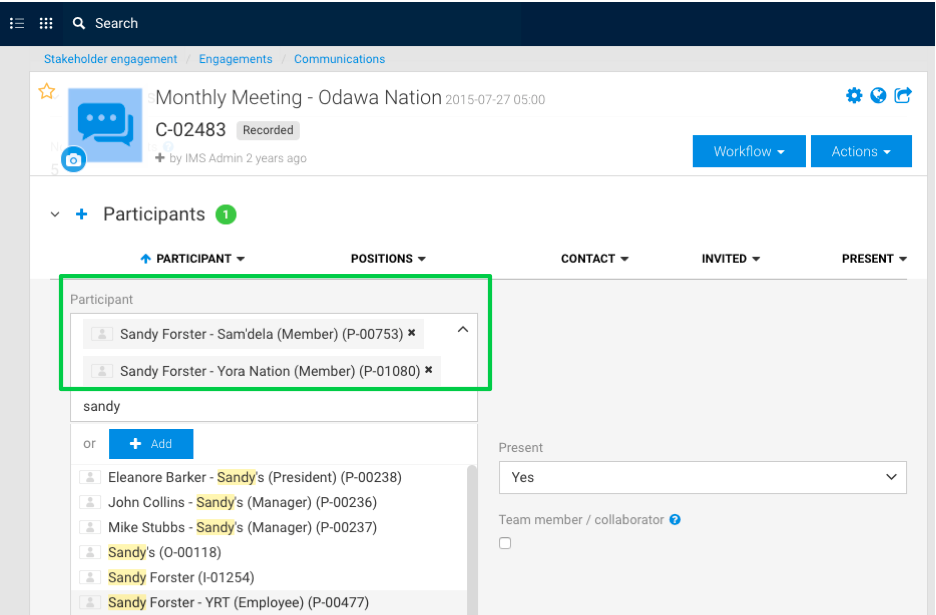 4. Need to know who initiated a communication? Now you can.
Up until this release, even if users could know who was part of a communication, they could not quickly access who initiated a communication, whether a phone call, email or meeting. They had to read the content of the communication to get details. The application now clearly identifies the initiator and participants. For all email communications, you can record which stakeholders were in the From, To, CC and BCC fields. This information will also be available for all your past email communications, which will be updated automatically.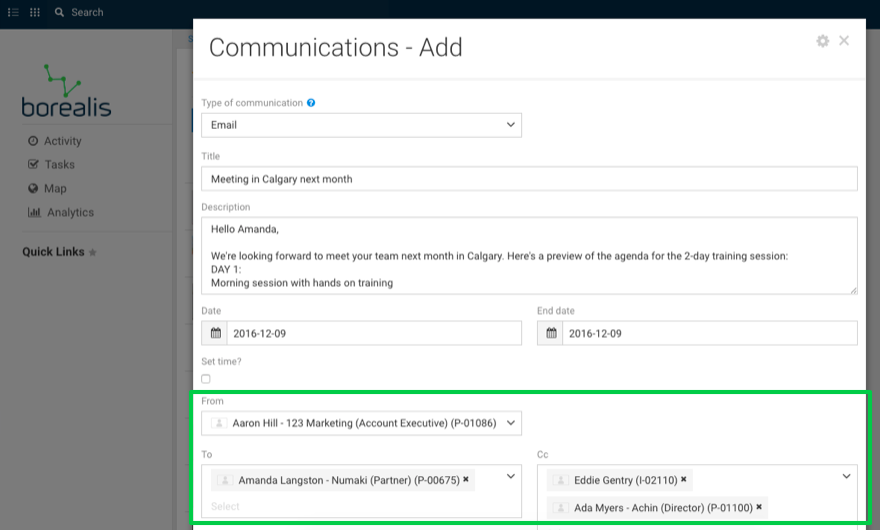 5. Create stakeholders from your email contact list 

The Boréalis Application now offers a better integration with Outlook. Seamlessly share your contacts to create stakeholders in the application using the Forward as vCard option in Outlook. The Boréalis Application will automatically create the individuals and fill the record using contact information like phone numbers, addresses and email. You can forward several contacts at the time.
6. Data history of all exports
Many clients have to deal with sensitive data, whether it's grievances, or detailed information on key stakeholders like phone numbers of CEOs. In an effort to reinforce traceability of data that is exported from the application, the system now records all exports as an activity, including the date and user. You will find this information in the Activities section.

7. Easily access actions for each section of a form
As you navigate in the application, you'll notice that new buttons appear in the top right corner of each section as you hover them, right next to the "..." icon. For example, when viewing the list of Communications in an individual's record, you'll be able to link Communications directly from that button. You'll also notice that the "+" icon to add a communication has been replaced by a button too. The "..." icon is still there to access the full list of contextual actions that are available for that specific section. Actions for the entire record are also still available in the header of your records.
8. Simplified workflow for strategic social investments
When the workflow for strategic social investments (SSI) was first designed, it was useful to have some restrictions for the screening of SSIs. At this point, the way clients are using the Social Investment module has evolved, which makes the workflow obsolete in some context. That's why we added an option of bypassing the screening for cases where it doesn't apply.
9. Inviting users to the application directly from the system
Users with the right access level are now able to invite users directly from the application. This new feature simplifies password management: users create their own password, thus there is no need to generate a first temporary password. You can invite users from the Application Settings section. The invitee will receive a signup email from the Boréalis Application that contains a link. Clicking on it will open a window in their web browser, in the Boréalis Application. The invitee can then enter their First and Last Names, and add a password to create their account.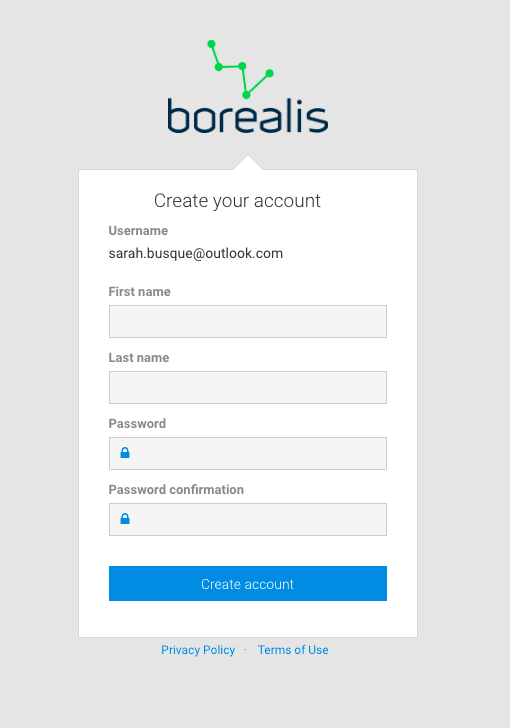 10. Calendar has moved to Analytics
Can't see your calendar where it used to be? Don't worry, it has not left the application. It only moved to Analytics, in the widgets section.
--
PRO FEATURES

PRO features (PRO pack) are a set of advanced features that we develop for clients who need to get more out of their data, want to increase the level of productivity of their team and get a more in-depth analysis of trends. You'll be able to identify these features as they are marked by the PRO seal. Future releases will therefore include improvements to both regular and PRO features. Please note that while regular features are available to all users, PRO features are available only to users with the PRO pack. If you'd like to learn more about PRO features, please contact your Account Director.