Change Password
1. Click on your username in the upper right hand corner and select "View Profile". After, select "Reset password" by clicking on the "Actions" button :


2. Enter your current password ("Your Password") and new password twice ("New Password" and "Confirm New Password") and press "Save" :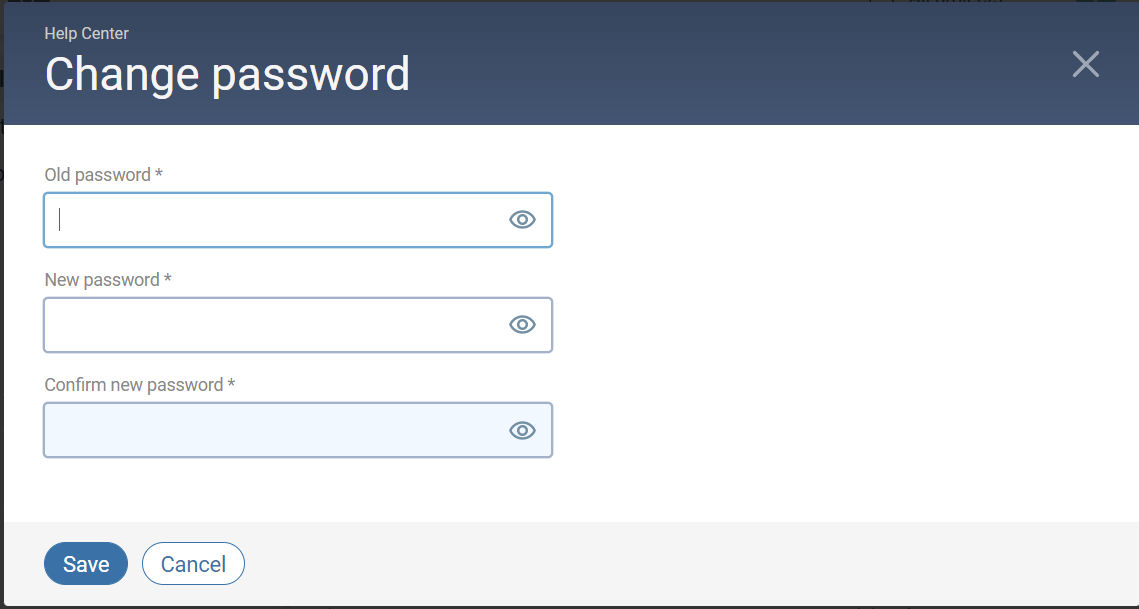 Password Policy
The following rules apply to your password:
The password must contain at least 8 characters;

The password must contain both alphabetical and numerical characters;

The password must contain at least 3 types of characters from digit, lowercase, uppercase and special character;

After 3 unsuccessful tries, the account is locked;
Password needs to be changed 5 times before being re-used.
Forgot Password
If you have forgotten your password, click on "Forgot" on the login screen. After, enter your email address to received your password reset instructions :

You can ask your administrator to reset your password
The user can also ask a user administrator or a superuser within his company to perform a reset password for him.
The user administrator then performs these steps:
Search and select the user to perform the reset password
Click on the "Actions" button and select "Reset password"
Enter the 3 required password:

A. Enter your password (password of the user administrator)
B. Enter the new password of the user
C. Enter again the new password of the user
Click on the "Save" button