Scatter plot widgets are used for stakeholders assessment. You can refer to the Stakeholder Assessment section for more details.
The Properties tab in a scatter plot widget allows you to choose two to three axes of assessment to map your stakeholders (X-axis value, Y-axis value and Z-axis value).

Values for both X and Y axis are mandatory, while the value for the Z-axis is optional. The Z-axis value shows the range of values of a variable dependent on the two other variables (X and Y).
Please note that only numerical values are accepted. The axes that you can choose are the ones available on the Assessment tab (Stakeholder engagement - Stakeholder).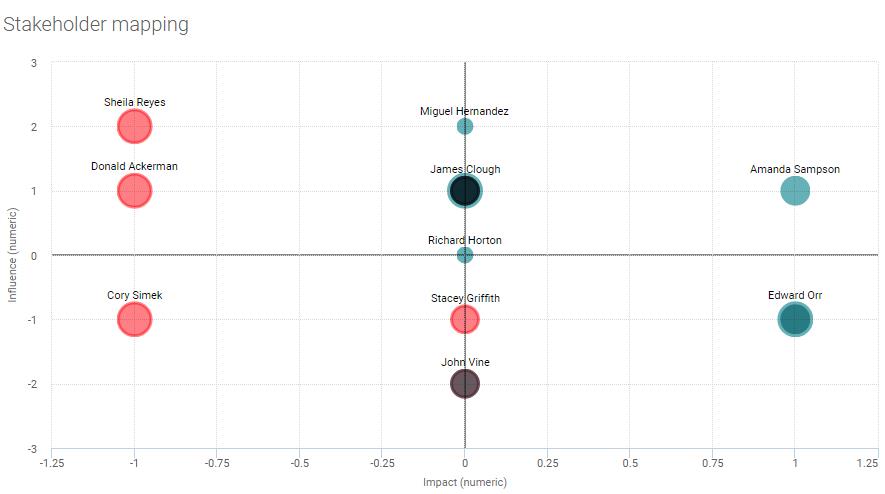 It is also possible to filter the information and refined the map to any specific stakeholders.