Important note :
Borealis recommends to use the Outlook Add-in to facilitate the transfer of e-mails and meetings from messaging systems to Borealis. To get to know how to install the Outlook Add-in, please refer to our article here.

The below article is only intended to users who do not have the possibility to use the Outlook Add-in feature.
BCC emails and alias are the core components of the Mail Handler feature. They are the tools enabling the link between a user's email service and the Borealis application.
General BCC email
Users can either transfer their emails to the application using the general BCC email or BCC the system email address to automatically create a communication in the Boréalis Application. Click here for more details.
You will find the system general BCC email by clicking on your profile icon at the right of the top bar and selecting Email integration.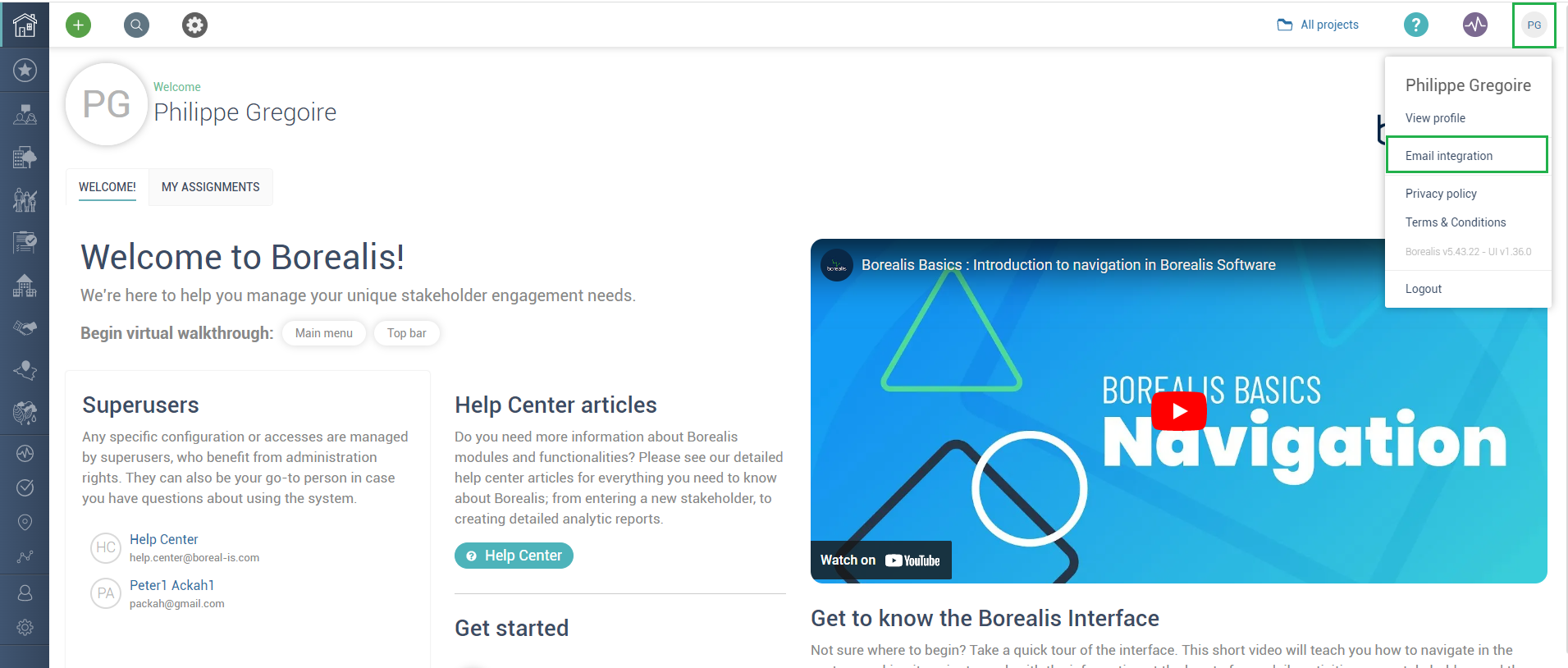 BCC alias list
Users can also use BCC alias to directly link a communication to existing records in the system (Engagement plans, projects, subject categories). You'll find the list of all the alias you can add to your email in Configuration --> Email aliases.
This list can also be exported directly to your email contact list using the option Tools --> Export vCard. Each alias then becomes a contact that can be renamed to be easily found and added in BCC.
For more information on the Mail Handler Feature, you can consult the following related articles: