Creating New Records
1. Select the "Communications" section on the main menu, under "Stakeholder engagement". Click on the "Create" button: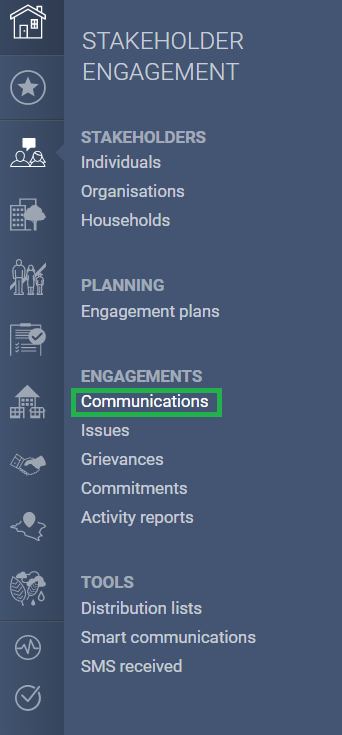 2. Fill the mandatory fields as well as any information required for your daily operations. Don't forget to "Save" to visualize your new record on the list of communications: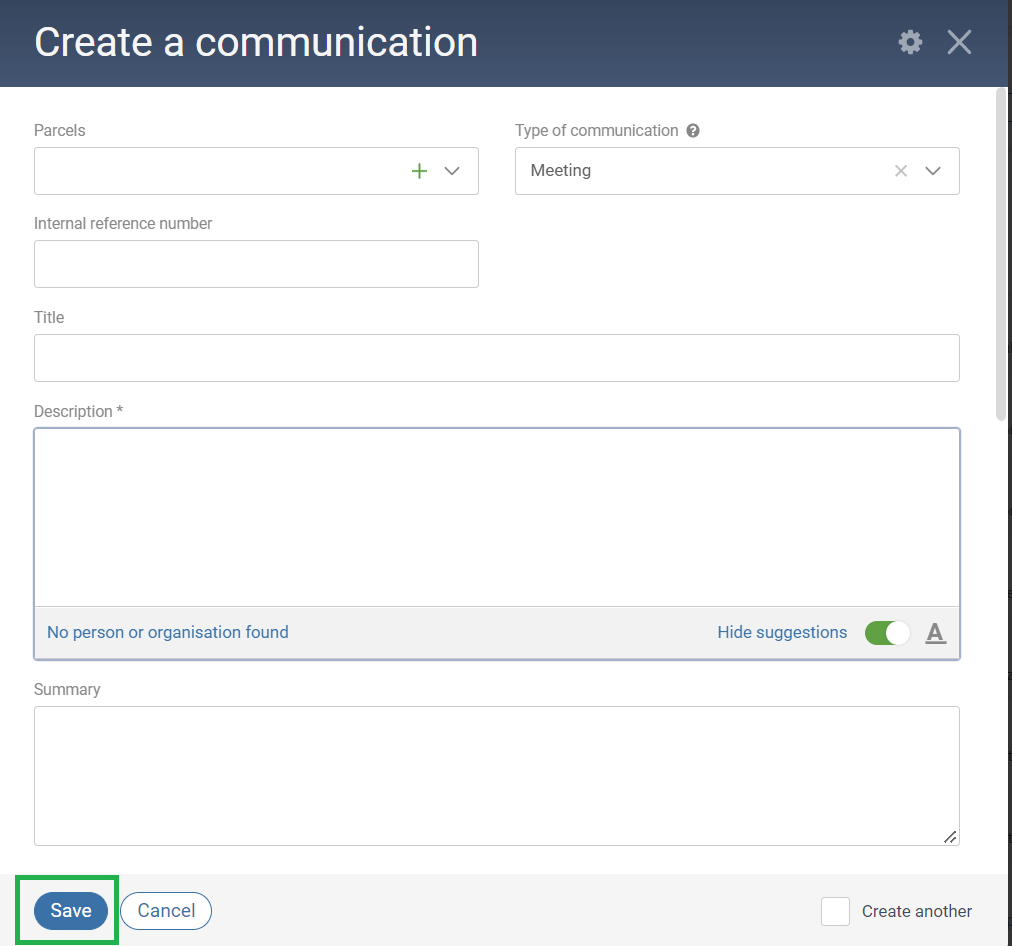 Note: The information in the form will later be found under the tabs "General Information" and "Attendees".
If many communications have to be recorded in a row, check the "Create another" box; the communication form will remain open after clicking "Save". This simple maneuver will save you a lot of time.
Updating Information
The information on the "Communications" section can be edited by clicking on the "Edit" button on the top right or by hovering the mouse over the section that needs editing. Once the information is edited, click "Save" to record the new data.