Please note that several articles are publicly available on the web, you'll need to create a Boréalis Helpdesk account to access all other articles outside the application. It's quite simple:
Simply click on Sign in in the top right corner, then Sign up.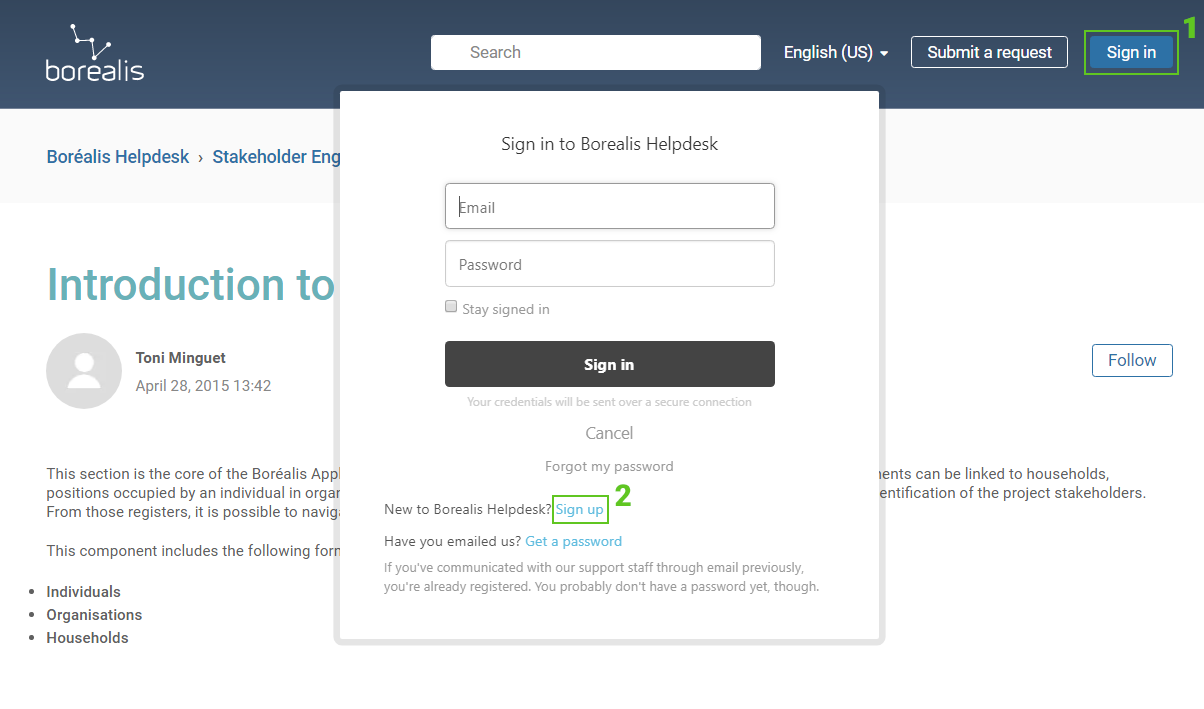 Enter your name and email and check the CAPTCHA.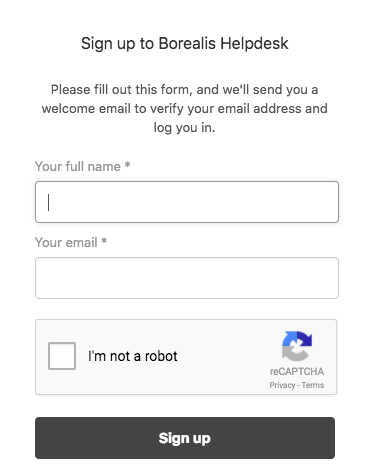 You'll receive an email invitation to set your password and you'll be able to access our full online help center. Your account also allows you to easily manage your tickets with the Customer Care team.