In this article, we want to show you how to add participant/attendees to a communication from a distribution list:
1. Go into an existing communication
2. In the Attendees tab, you can either click on the actions menu on the far right and add members of a distribution list or add a new participant using the green + sign.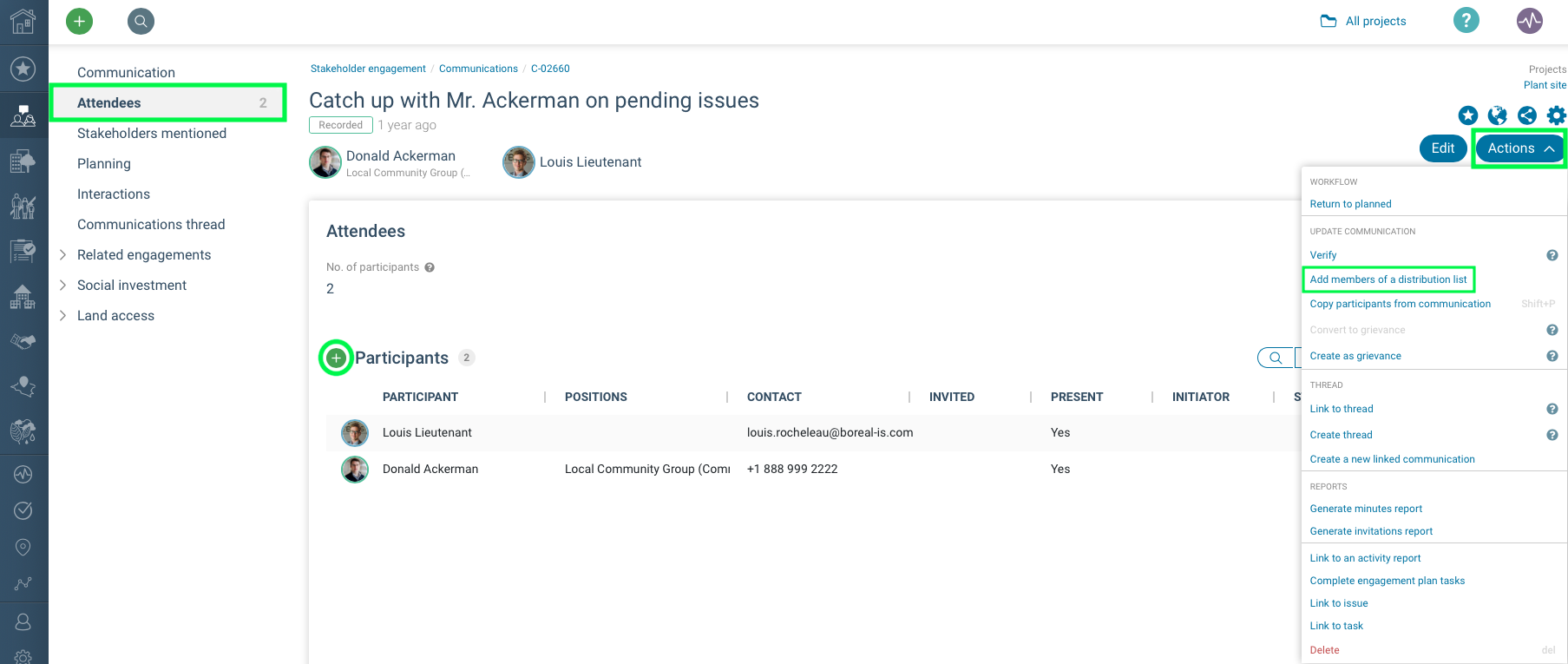 3. Select the distribution list (already created) or enter the new participant information