When you use the Borealis add-in from your Outlook mailbox, you will be able to create meetings from this calendar and send them to Borealis.
Not done yet? Read the article How to install the Borealis add-in to your account. If you have already installed it, please follow these steps:
1. Open your "Calendar" in Outlook and select "New meeting" :

2. Open the Borealis add-in. Outlook will open a window on the right of the screen. Fill in the information and click "Send to Borealis":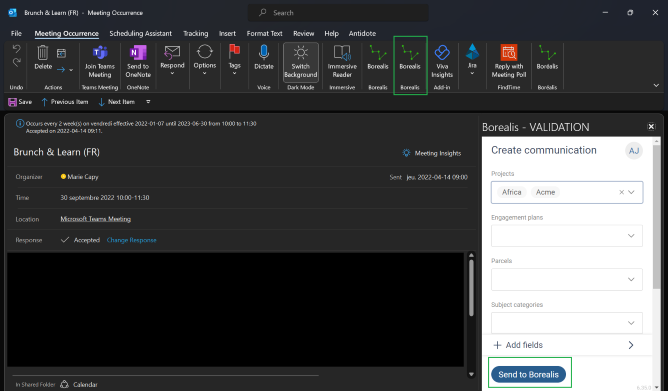 Note: When you connect to your Borealis instance for the first time, enter the corresponding URL. This request will only occur after the installation of the Borealis add-on.
3. Your meeting will be successfully sent when the message appears in the box (left image). Then click on "View in Borealis" (right image):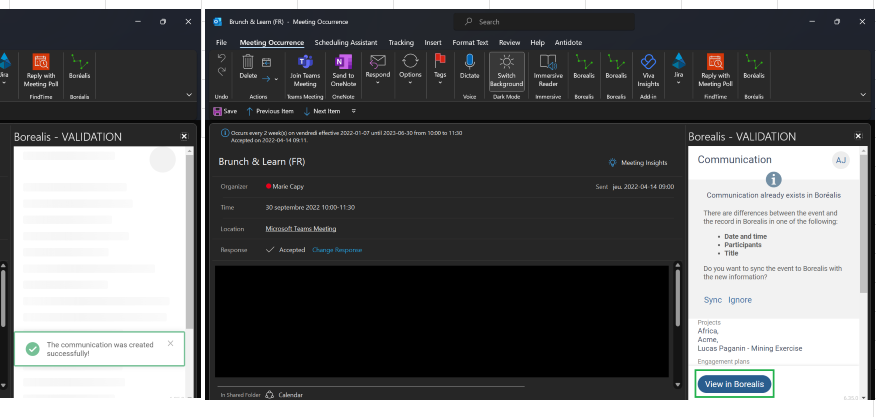 4. You will be redirected to the "Record menu" and to the "Communications" tab: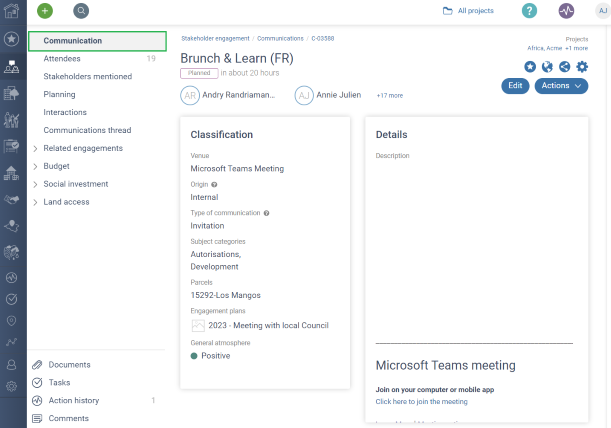 To learn more about the possibilities, see the article Synchronize your meeting calendar.