If the add-in is already installed in Outlook 365 and you want to update it, you need to remove it and reinstall it. Follow the steps below:
1. From your Outlook account on your desktop select the "File" section:

2. Go to the bottom and choose "Manage Add-ins":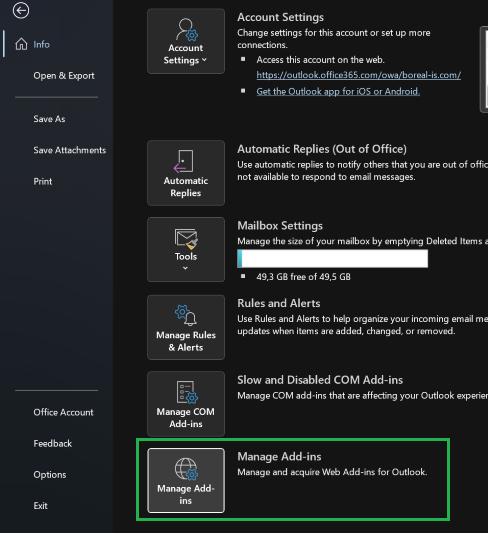 3.The Outlook "Add-ins" menu will automatically appear. On the left, choose "My Add-ins". Scroll down to the "My custom Addins" section: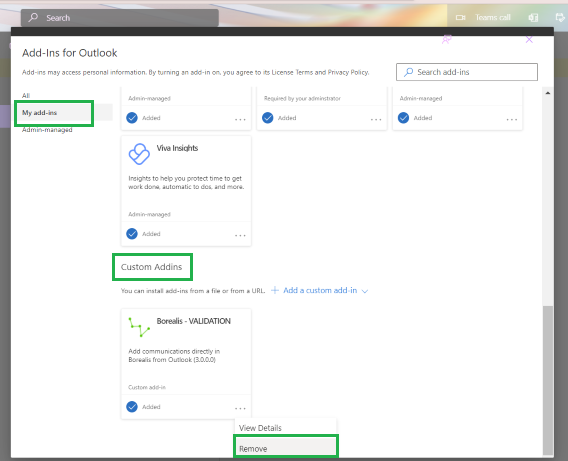 4. Select the add-on to be uninstalled, using the 3 dots and "Delete".
Then, to reinstall it, just follow our installation instructions in the article "Install the Outlook Add-in"