If you already have the Outlook Add-in installed and you want to update it, you will need to remove it and reinstall it. Here are the steps required:
In Outlook, on the 'Home' ribbon select 'Get Add-ins' button.

A new window will open. Select the 'My add-ins' menu and scroll to the Custom add-ins section.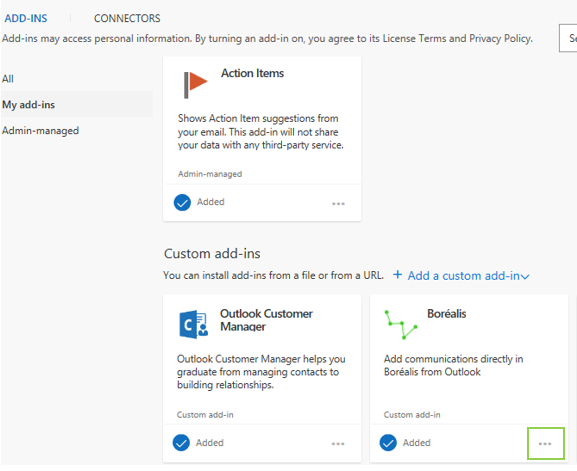 Use the 'ellipsis' and select 'Remove'.


Then, to reinstall it, just follow our installation instructions in the article "Install the Outlook Add-in"