On each of the widgets in the report, there is a 3 dots menu (vertical ellipsis) on the top right corner; To edit other filters in a widget solely for reporting purposes, click on the 'Customize" option.
Note that management and editing options depend on your user profiles and report ownership.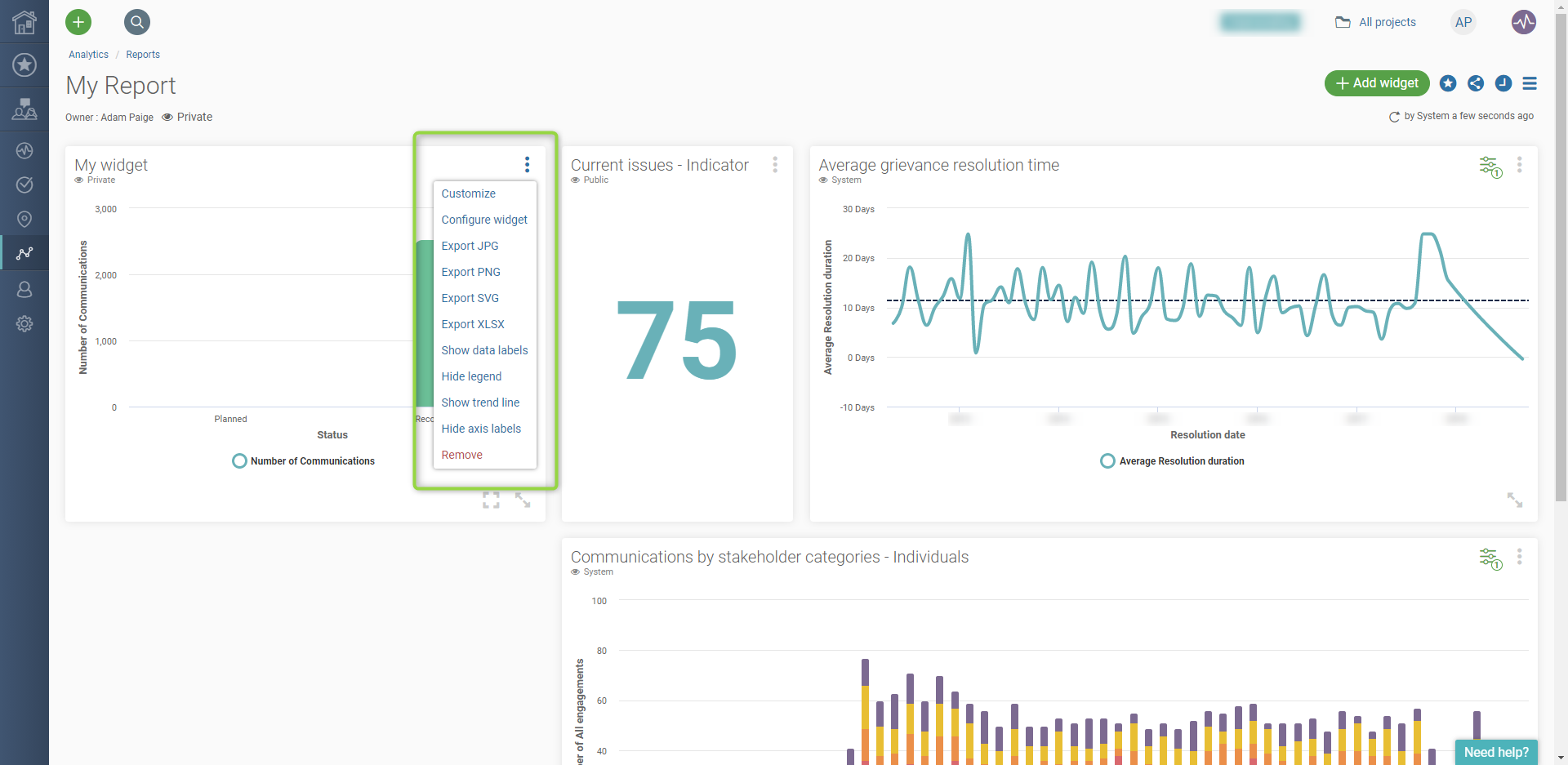 Configure Widget
If you like to modify the source of the original widget, you can click on the 'Configure widget' option. You will then access your widget in Edit mode. Note that changes applied this way will impact your widget and all the other reports using it. To verify under the "Reports" tab of the widget in which reports the widget is being used is a recommended best practice.
Remove Widget
Widgets can be removed from your report by clicking on the 3 dots menu (vertical ellipsis), then by selecting the "Remove" option.
Export Widget data
For exporting data in a widget, you can choose from JPG/PNG/SVG/XLSX format from the 3 dots menu (vertical ellipsis).
Note that export options depend on your user profiles.
Manage Widget visualization
To toggle the visualization of data value on the chart, click on 'Show data labels'/ 'Hide data labels'
You can decide to see/hide the data series, by clicking on 'Hide legend'/ 'Show legend'
You can also decide if you want to see the labels on the axes with the 'Show axis labels' / 'Hide axis labels' option
In Chart Widget, a trend line can also be added through the menu.
Other layout options are available for you to personalize your report.