Required profile: superusers
Borealis offers advanced configuration options for managing data dictionaries. By adding a description to the values in your data dictionaries, Borealis users can see the details on what the available options for a given field mean.
To add a description to a value in a data dictionary:
Access the desired data dictionary:


Option 1: Directly through the "Configuration" menu for the following dictionaries:


"Relationship type"
"Topic category"
"Individual Titles"

Option 2: "Configuration --> Data dictionary" then access the desired dictionary

Edit or add a value.
Fill out the "Description" field according to the active languages in Borealis.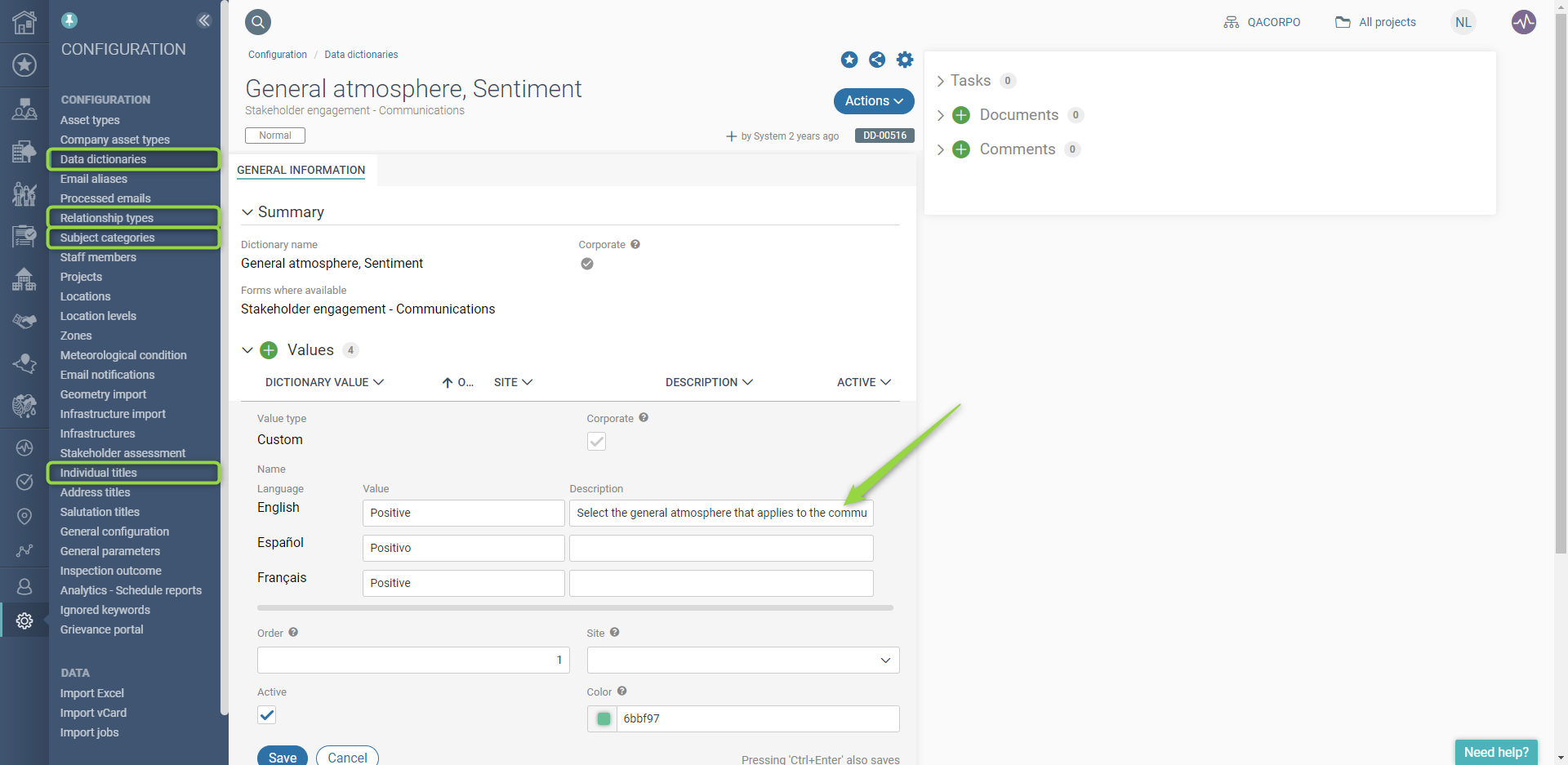 The added description will now appear as a pop up in the user's language when the mouse hovers over a drop-down menu.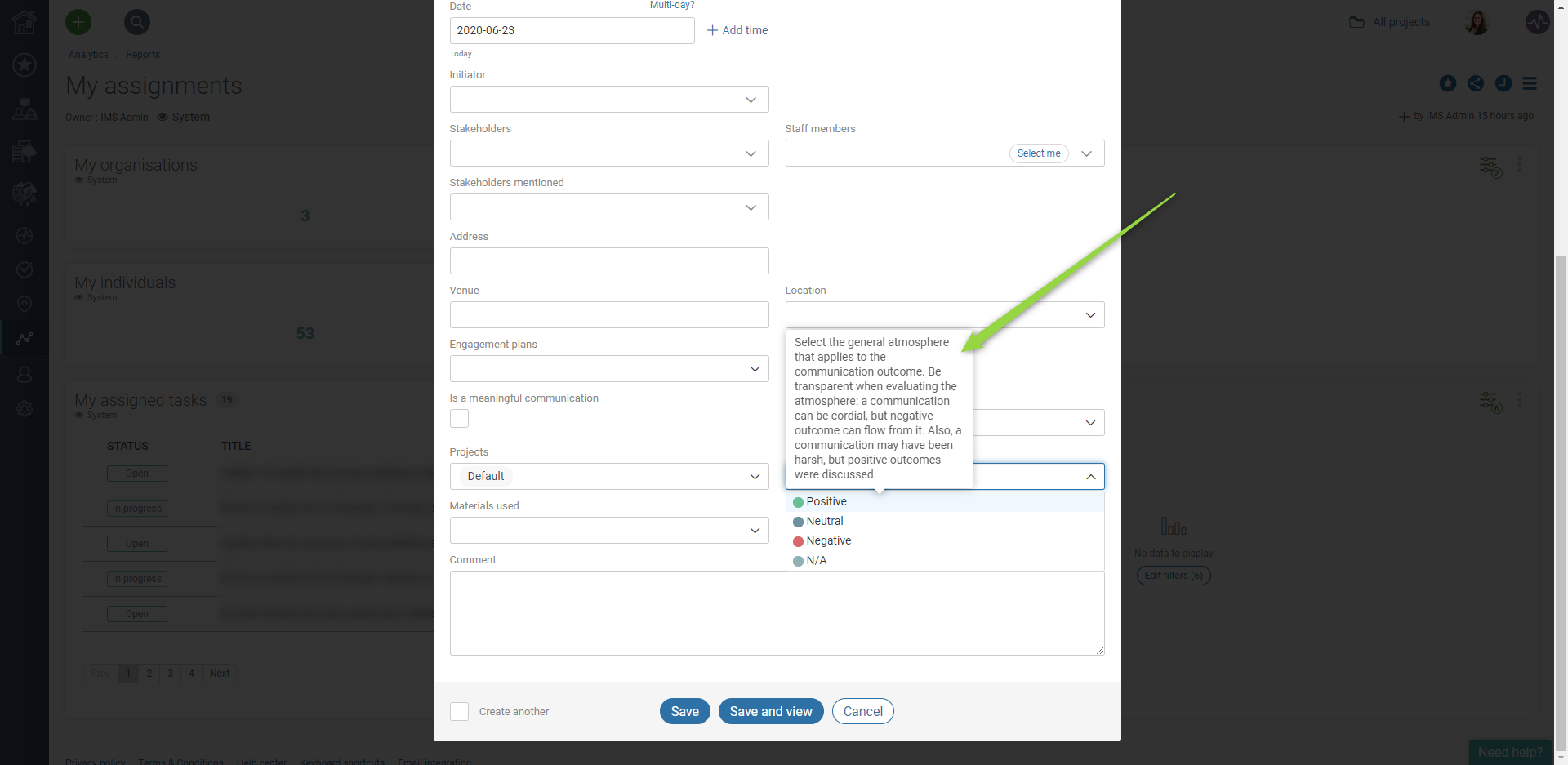 To learn more about the configuration options in Borealis, see this handy Helpdesk section.