Borealis' Analytics module is a powerful tool to build and customize multiple reporting options. By managing filters and adding calculated values, the widgets that make up your reports provide a global or very detailed view of your data, in line with your business needs.
To feed the reflection and to guide some of your reporting needs, Borealis provides you with several reports called "system" reports. These reports are integrated by default inside your Borealis and present you with several standard information that can be useful in your daily work and in data quality management.
To access the list of system reports, simply click here:
Access the list of reports in the Analytics module
Filter the list of reports via the "Owner" column using the quick filter "is system".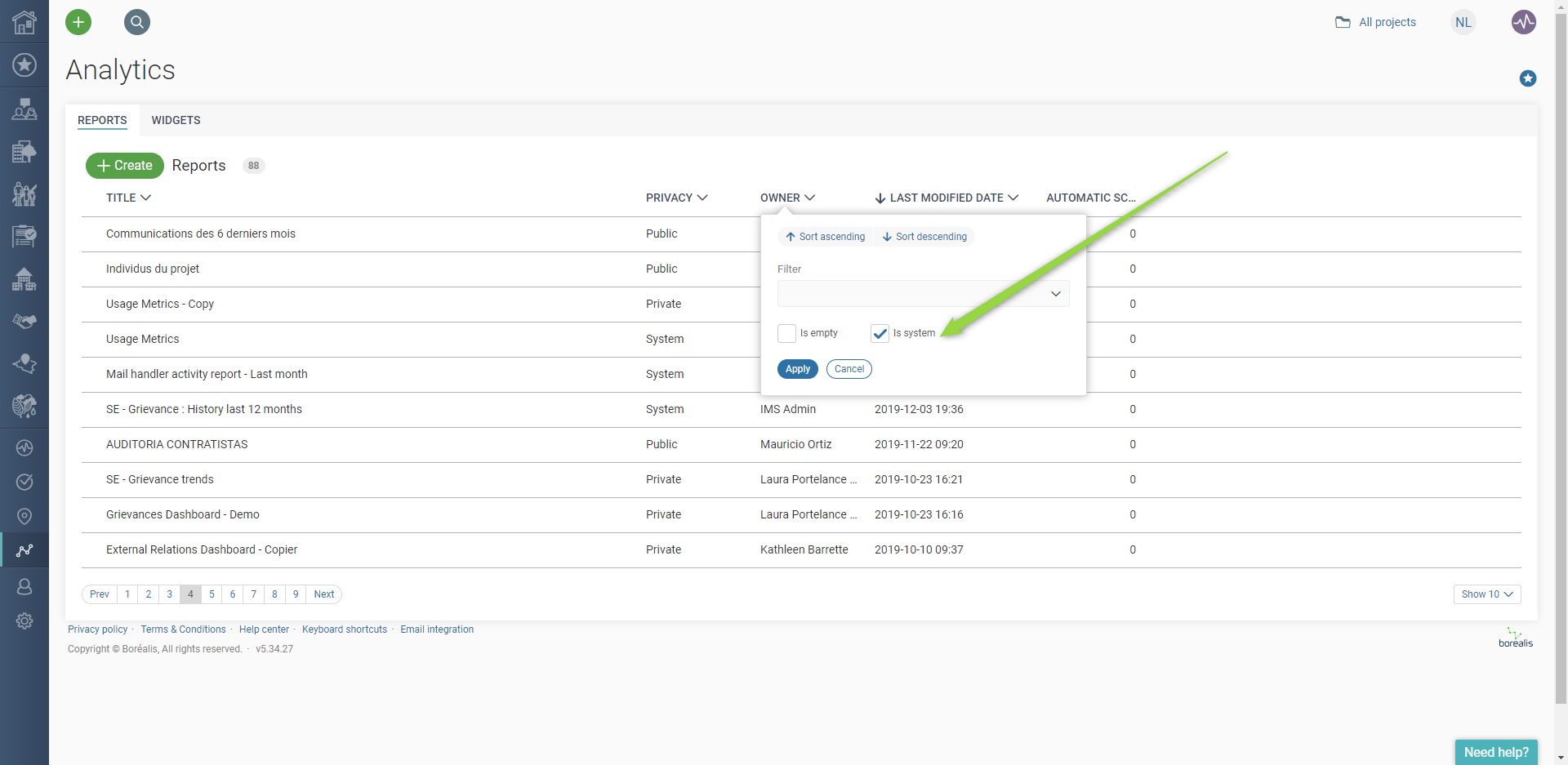 After applying the filter, you will have several reports at your disposal. Please note that many system reports evolve over time according to new features developed by Borealis.
To use and customize Borealis' system reports, it is recommended to duplicate them and then edit them according to your needs.