Depending on your Borealis profile, you may be able to send follow-ups to the grievance portal |
1. Open an existing grievance from the Stakeholder Engagement in the main section, and select the grievance you need to consult :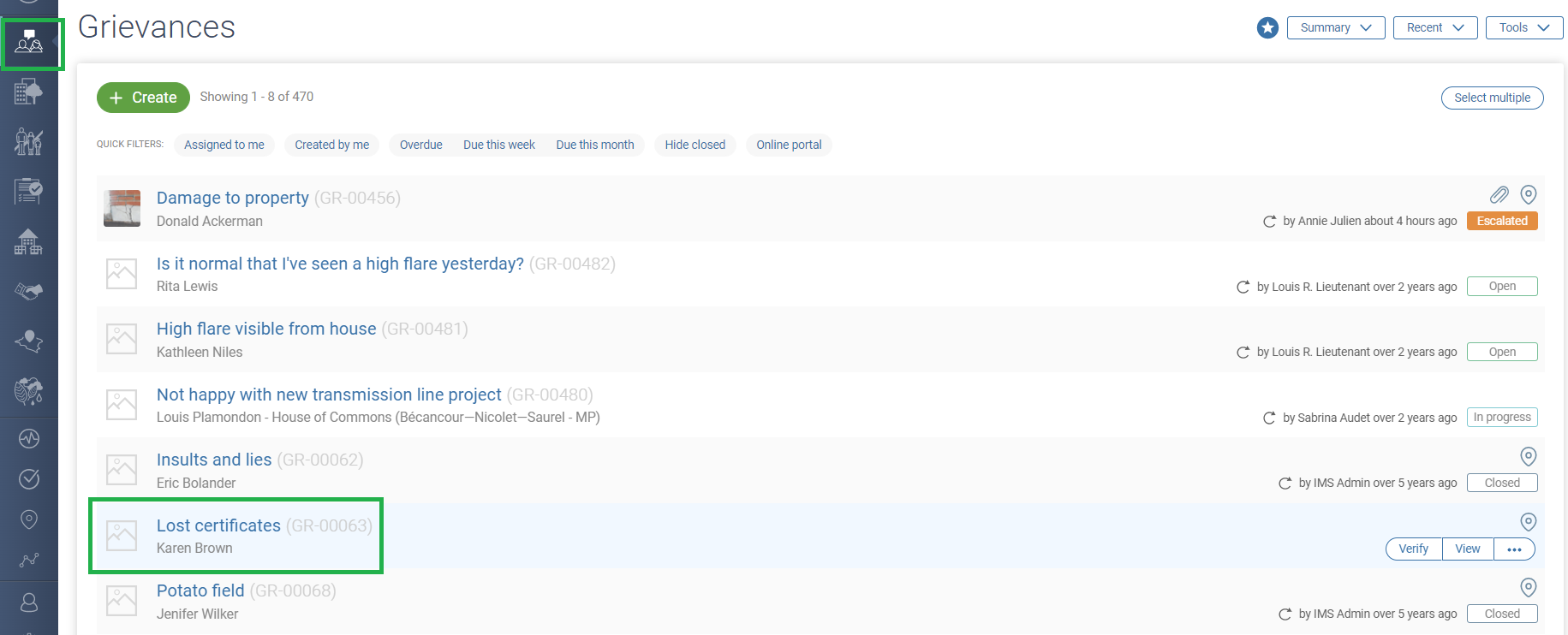 2. On the main menu, scroll down to Follow Up section. All the communications will appeared and choose the one that concern the Grievance by clicking on the name (make sure the case is still open. To reopen a case, select the Action button on the rigth) :

3. Open up the Follow up, click on the pen that will appear on the right and fill the form. It will allow you to attach documents at the same time. Once the follow-up is sent, a new communication record is automatically created in the Engagements tab in Borealis system :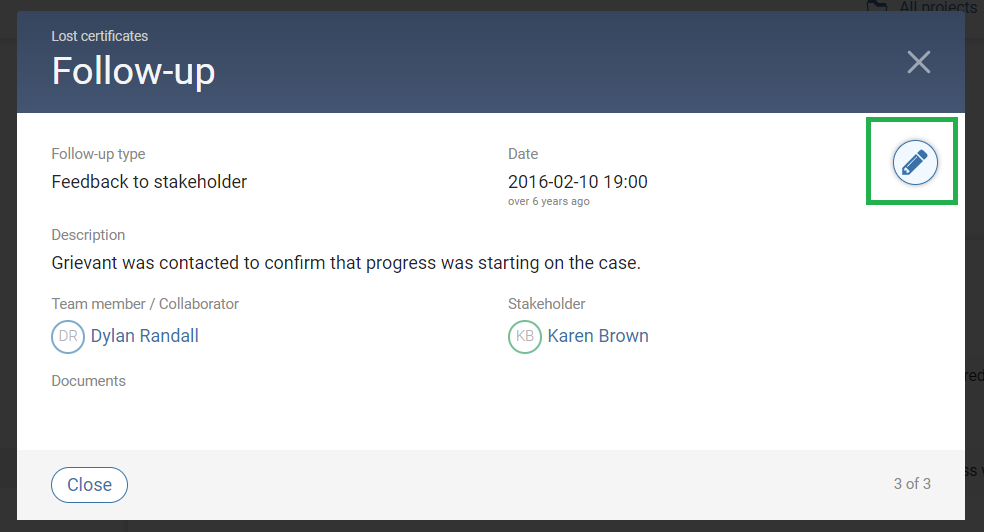 4. Once you have added your Follow Up Communication, you will be able to access the Follow Up Portal, that will appear on the main menu, under Assessment. Users can access all communications generated from the portal, but limitations are put in place when it comes to edit it. Thus, specific data will remain unchanged.

Keeping Track of the Follow-ups
All interactions are kept in the Engagements tab of the Grievance record. By expanding the menu Follow-ups in portal, users may identify whether it is an incoming or outgoing message.
When entering a follow-up to the portal, an email notification is sent to the stakeholder and a message becomes available in the grievance portal as well as Borealis system.