Depending on your Borealis profile, you may be able to send follow-ups to the grievance portal.
When opening a grievance from the Stakeholder Engagement module, under the Engagements tab, a blue button will be activated. It allows users having SE-Grievance Portal profile to interact with the stakeholders through the online portal. The action is also accessible from the top-right Actions menu.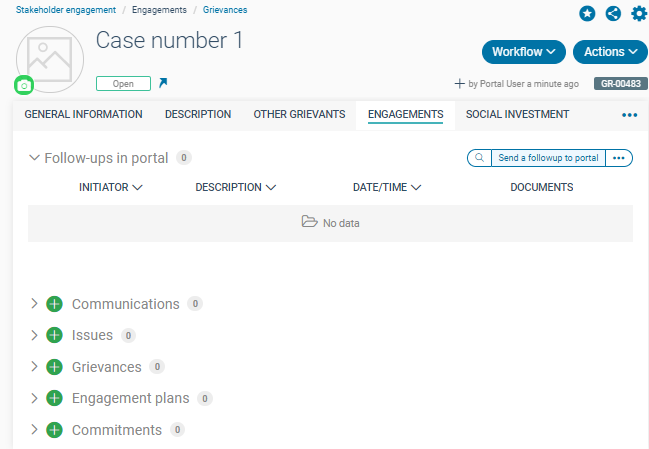 A new form is available when sending a follow-up to stakeholders, allowing to attach documents at the same time. Once the follow-up is sent, a new communication record is automatically created in the Engagements tab in Borealis system.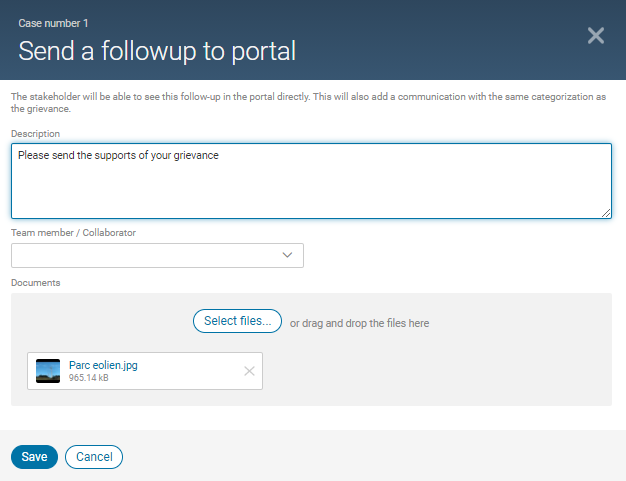 Users can access all communications generated from the portal, but limitations are put in place when it comes to edit it. Thus, specific data will remain unchanged.

Keeping Track of the Follow-ups
All interactions are kept in the Engagements tab of the Grievance record. By expanding the menu Follow-ups in portal, users may identify whether it is an incoming or outgoing message.
When entering a follow-up to the portal, an email notification is sent to the stakeholder and a message becomes available in the grievance portal as well as Borealis system.