Setting targets gives you a direct view of the difference between the "goal" and the "reality". Users can use this function to get a clear idea of the performance of your team/organisation. Targets require a chart type with an X and Y axis without stacked percentage. Targets are only available for chart widgets. Targets are available for the following chart types:
Area
Area spline
Bars
Horizontal
Line
Spline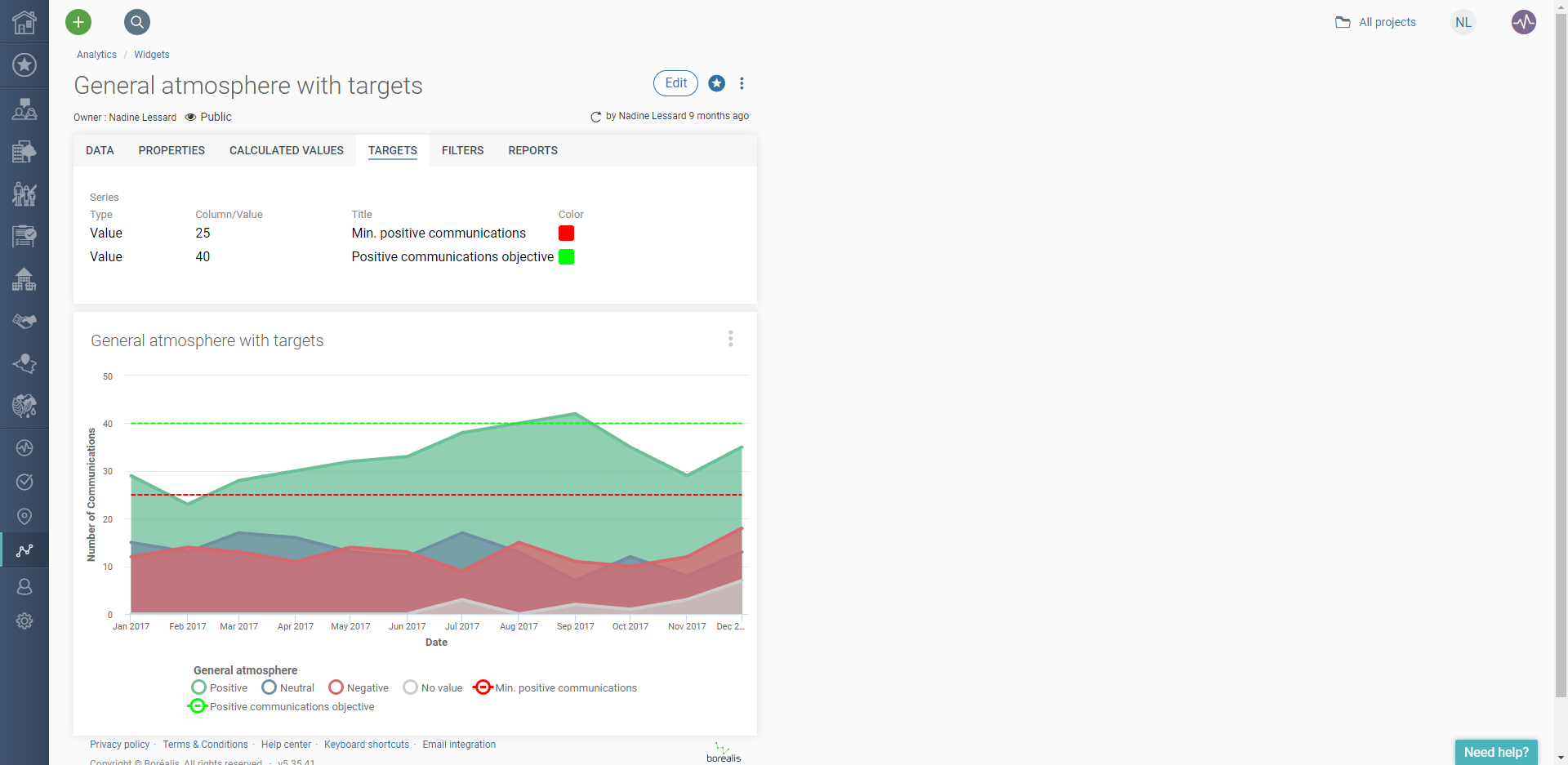 Target type
Value
When selecting a value, it allows you to enter a numerical value as a target.
Indicator
The options available when selecting the "Indicator" value in the target tab refer to the "Indicator" widgets available. You should use an indicator to identify your target when your targeted value is dynamic and/or related to one or many filters.
Target Column/Value
The target value needs to be a numerical value with up to 5 decimals.
Target Title
Giving a name to your target line, that will show on the widget. For example, the "minimum number of communications recorded in Borealis".
Target Color
As many targets can be added in a single chart, you can personalize the target line color. You can think of using colors to identify the minimum required, as well as the business goal.