In order to install the Borealis add-in to your Outlook mailbox, follow these steps
1. Click on your photo or initials in the upper right corner to access the "Email Integration" option:

2. When this window opens, please choose to upload the file under the "Outlook Add-in" section: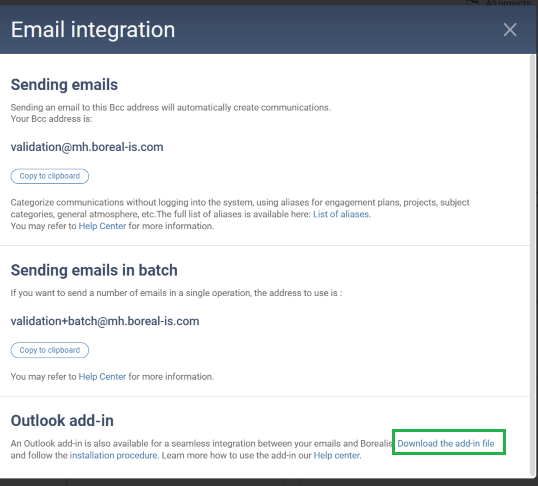 3. Please open your download folder to complete the installation of the XML file:

4. When opening your Outlook 365 application, validate the installation of Borealis by:
Opening the "Get an add-in" section:


By starting the creation of a new email;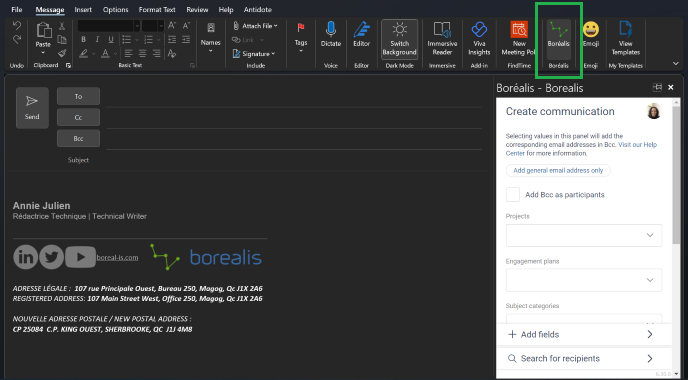 Note: You can close and open your Outlook 365 application, if the Borealis add-in does not appear automatically.
Decide which add-ons appear in the ribbon, by going to the "File" and "Customize Ribbon" section: