Difficulty: easy
It is possible to batch import multiple contacts from your Android phone into Borealis. Contacts will be sent as VCards (vcf format).
Step 1: Open the Contacts application on your Android device.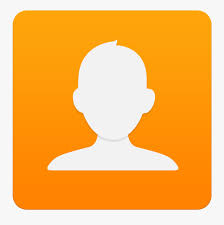 Step 2: Press on the 'ellipsis menu' in the top right corner and select 'Share'.
Step 3: Select the contacts you would like to create in Borealis by checking the boxes beside their names, then press the Share button.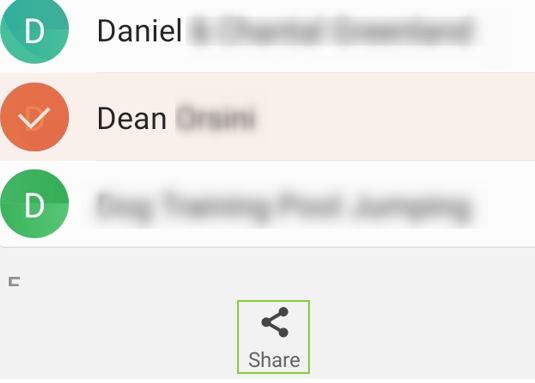 Step 4: Select your mail application to email the Vcard files to Borealis
Step 5: Click on the 'Email integration' link located at the bottom of your Borealis instance. Copy the email address proposed to send emails in batches. Send the email you prepared previously to Borealis by using this copied Bcc email address.
Note that the email does not require a subject or body paragraph; the system will read the attached vcf file to create contacts.

You will receive a confirmation email to let you know that your contacts were created successfully in Borealis. .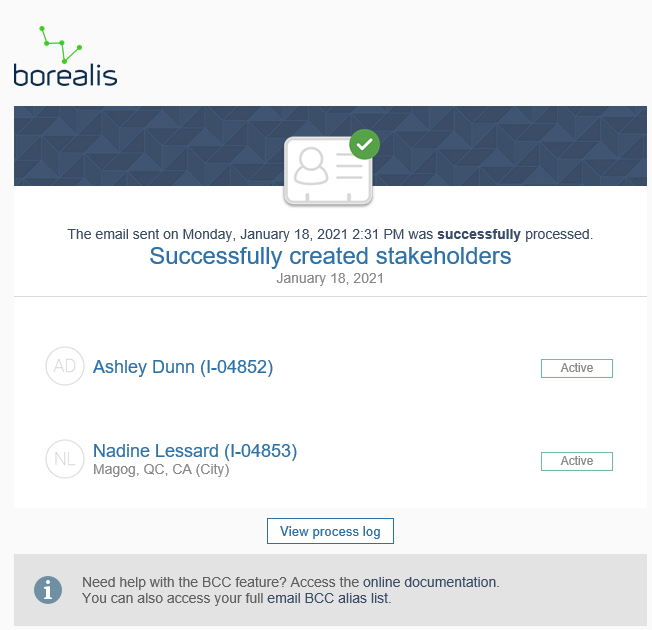 Learn more about the Mail Handler Feature here.