Difficulty: easy
It is possible to import multiple contacts from your Android phone to the Borealis application. Contacts will be sent as VCards (vcf formart).
Step 1: Open the Contacts application on your android device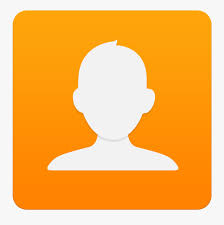 Step 2: Press on the 'ellipsis menu' in the top right corner and select 'Share'.
Step 3: Select the contacts you would like to have created in Borealis by checking off the the boxes appearing next to their names and then press on the Share button.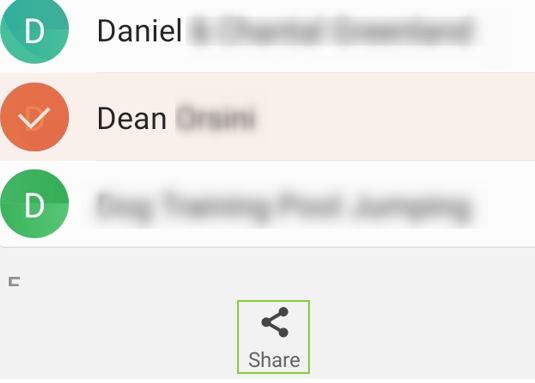 Step 4: Select your mail application to email the Vcard file to Borealis
Step 5: Locate the 'Email integration link located at the bottom of your Borealis instance and select it. You can then copy the e-mail address proposed to send emails in batches. Send the email prepared previsouly to Borealis by using this copied Bcc email address.
Note that the email does not require a subject or body paragraph, the system will read the vcf file attached to create contacts.

A confirmation message will be sent to your email to notify you that the contacts were created successfully in Borealis.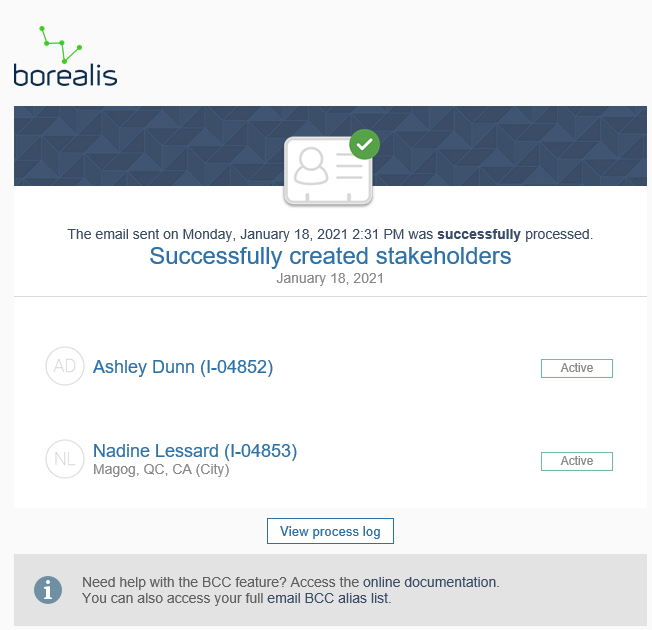 Learn more about the Mail Handler Feature here: https://helpdesk.boreal-is.com/hc/en-us/articles/360032301811-Start-using-the-Mail-Handler-Feature