Sample change management strategies to encourage user adoption
Date: May 20, 2021
Required Access: Superusers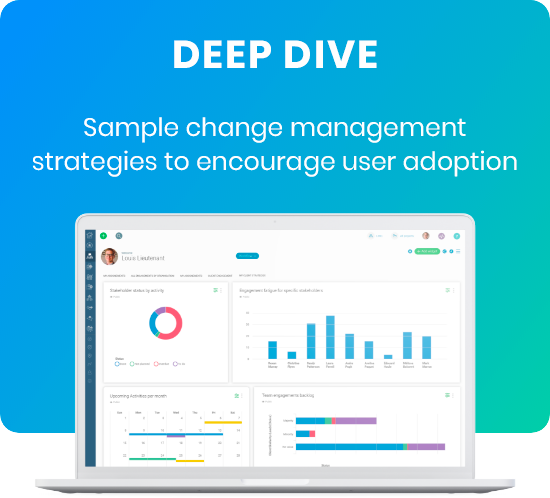 In a world where many of us work remotely, keeping teams motivated and engaged can be a challenge. That's especially true when new technology is introduced – in fact, software adoption is sometimes more important than the technology itself. Fortunately, difficult times can lead to creative thinking!
Here are some solutions our clients have put into practice.
WSP (Arizona, USA) – Highway reconstruction project
Alexandra Albert is the Southwest Mountain District Lead for Communication and Public Involvement (CPI) at WSP. She manages staff that engages with stakeholders who are affected by a major highway revision project. Two of the initiatives they have implemented have been game changers for them.
Making the Borealis Documentation Project-Specific  
Alexandra noticed that one challenge for users was remembering where to find everything in the new platform. To simplify and standardize the process, WSP adjusted the Borealis documentation to create a user guide that reflects their project vocabulary. This customized guide is a valuable resource that users can turn to any time they are unsure how to use certain fields. "Developing our project-specific documentation really helped to ensure that our team is using similar processes for entering information and communications."
Using Reports as a Training Tool to Ensure Data Integrity
To help track how users are doing and ensure the accuracy of their data, WSP set up a report that identifies missing data. Alexandra explained that they share this information with their users. "We send it as part of a weekly email to guide the outreach effort, give a weekly update, and provide tips and motivation."
Example of the weekly email:
Nicole Moon, Borealis Superuser for WSP added:
"There are a lot of fields that need to be filled in with every documentation to ensure reporting is accurate. Once we put in a QA/QC process for the data entry, it helped with the data integrity. This can sometimes be time-consuming, but the results are fantastic, and the client (Department of Transportation) is very pleased with the analytics and reports we've been able to provide."
Benefits:
Great opportunity to remind users where things are in the system.
Sets a continuous learning process in place with regular feedback to users.
Keeps data clean to ensure that reports are valuable for management and regulators.
Medical equipment distribution – Managing external affairs
Organizing an Awards Ceremony
A new client recently completed the Onboarding process and began using Borealis. Last month, the Head of Public & Government Affairs organized a "Borealis Engagement Awards Ceremony" to recognize his team's hard work and show appreciation for their accomplishments. During the online event, prizes were awarded to the person who had entered the most communications, and to the person with the best data entry quality. Capitalizing on a healthy competitive spirit can be a great way to promote system adoption!
Benefits:   
Reinforces the positioning of Borealis as a central tool. 
Encourages use of the platform (because we know that proficiency comes with practice).
Creates a positive feeling around using the software.
If you decide to implement change management practices, please let us know… we'll be glad to support you!