To link a communication to stakeholders regarding the site of an event when the address is not available or lack of precision, we have put the emphasis on the localization search. Find an address, by choosing the options accessible to you in the application. Here is how you can quickly associate the stakeholder to a venue:
1. Create a new communication: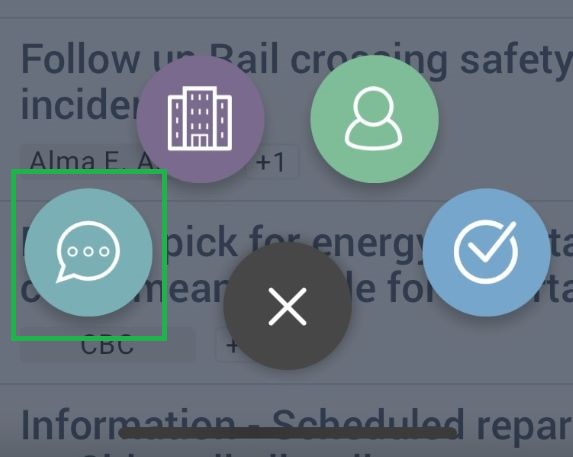 2. Scroll down to the "Address" tab. Below, you will see the search options available to you: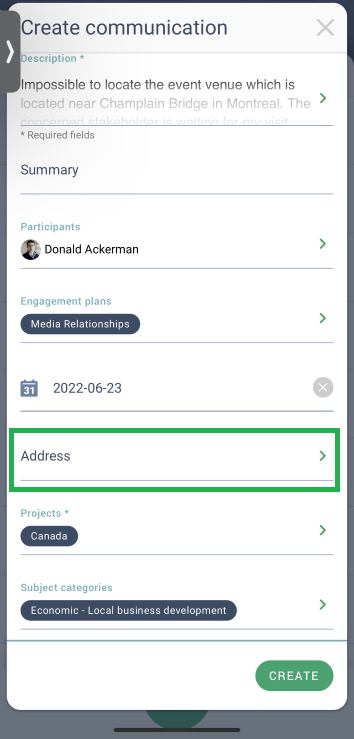 3.The application will allow you to choose from the following options:
Enter the exact address;
Select one of the localizations that will be suggested in the list;
Use the existing GPS coordinates, which are automatically provided by your cell phone;
Or press on the map and move the cursor to select precise coordinates.
Once you have found and selected your location, press "OK".
If you have finished filling out the communication form, you can "Create":