Since Meetings in your Outlook calendar can be added or modified quickly and considering that you have Linked your Borealis calendar, it would be wise to ensure synchronization with Borealis. Whether you are the organizer of this meeting or not, you can make this change. Here is how to ensure a smooth and controlled update:
1. Open your Outlook calendar. Choose the meeting that was already sent to Borealis.
2. Choose the Borealis add-in. A message will appear, inviting you to synchronize the changes in Borealis. Click "Sync":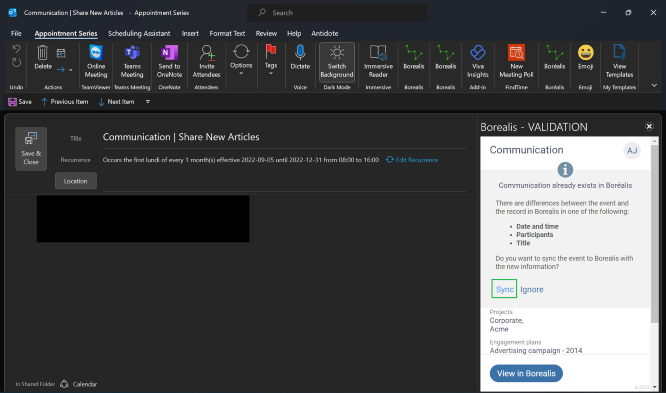 3. Your meeting will be successfully sent when the message appears at the bottom. Then, click on "View in Borealis":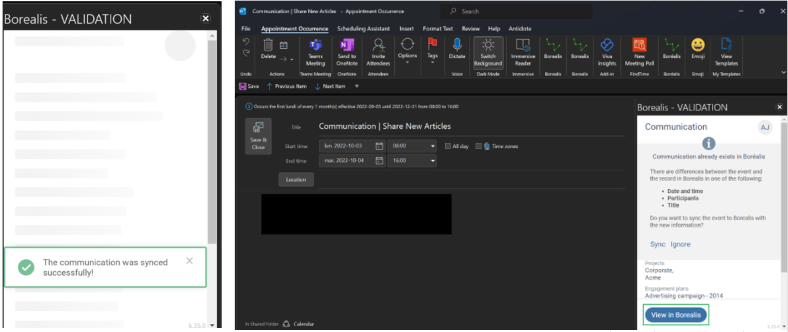 4. You will be redirected to the "Record Page" of the event that was just synchronized: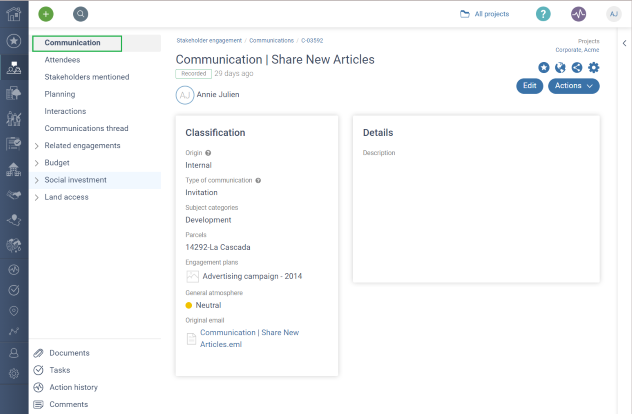 Note: Make sure you have Linked your Borealis calendar.