The Borealis application allows you to manage up to 3 level of resolution. Here is how it works:
First Level Resolution: Open a grievance and fill all required information.

Second Level Resolution: When a stakeholder files an appeal, go in workflow and select 'Escalate'. If during the second level resolution process a new recommendations emerge, go in the 'Close-out' section, press the 'Action button and select 'Add Recommendation'.
By following this procedure, all the information from the First and Second Level resolution will be kept in the Borealis system.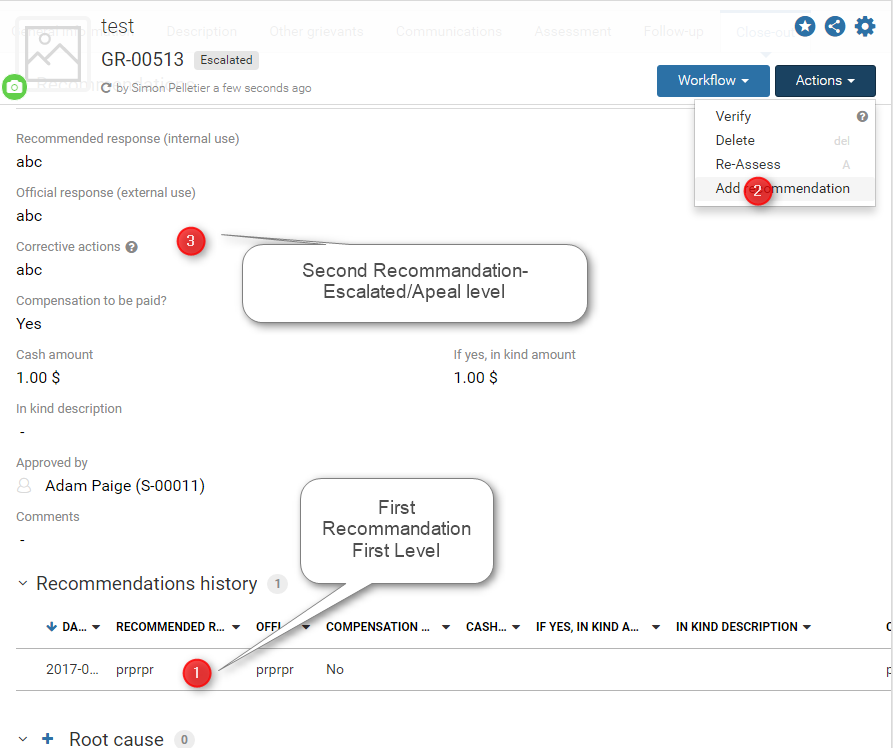 Third Level Resolution: If a grievance takes a legal turn or is being differed to an external mechanism, go to the 'Workflow' button and then select 'Refer to external mechanism'. If you want to keep information from this level of grievance (i.e. A Settlement) in the Borealis system, proceed the same way as with the Second level.
This process will enable you to keep the entire history of a grievance.

Refer to external mechanism: Think of this feature as a tag or a label, there are no mandatory fields that need to be filed or anything else to be done. It simply indicates in the 'Status' that the grievance is being processed externally to the Borealis system.