General Layout
After logging in, the main view appears: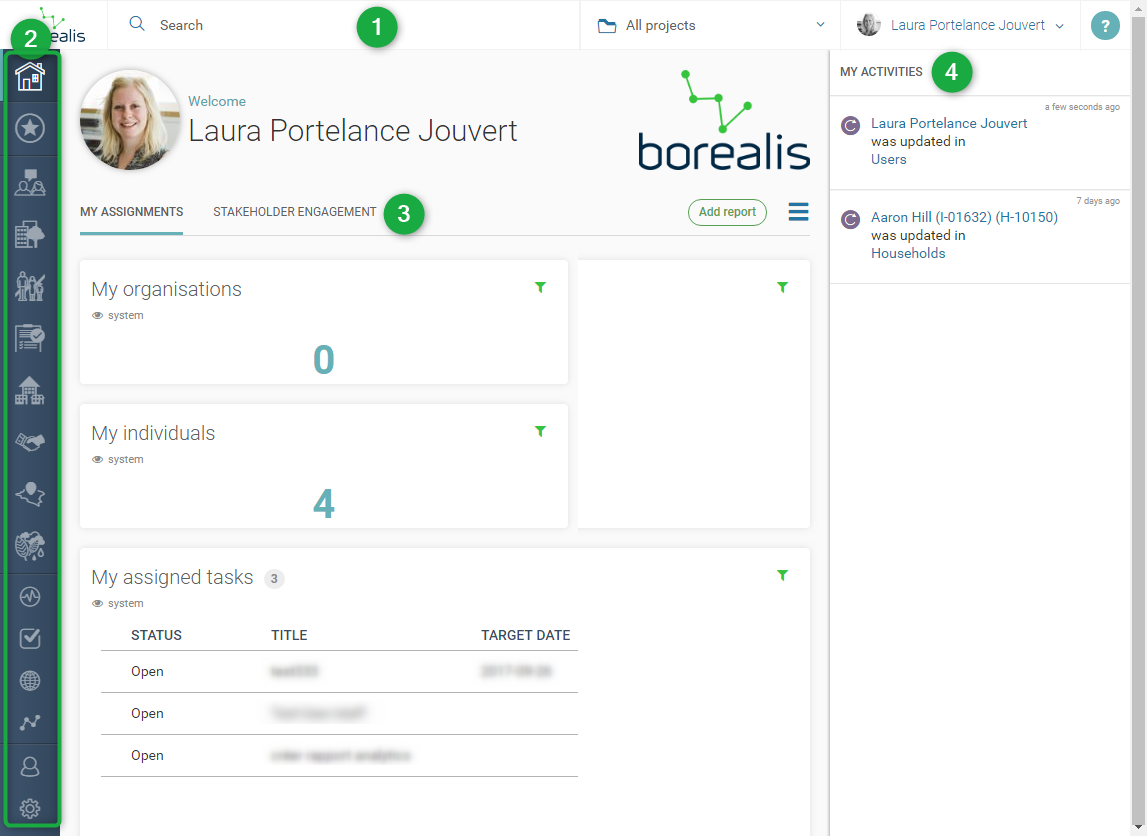 The main view contains:
Banner area: includes the Search box, the project list and access to the profile
Application menu: provides access to each of the major features and modules of Boréalis. You can use the links to access all the major features available.
Dashboard: Displays standard or custom reports
My Recent Activities area: lists the latest activities performed on records
Note: What you can see and change in the Boréalis Application will depend on the security settings that your system administrator has assigned to you.