Overview
Stakeholder mapping with Analytics
Other improvement to Analytics
New Excel imports
Increased performance when creating lots of data
Improvements to Compliance Management module
Improvements to Land Access and Social Baseline modules
Details
1. Stakeholder mapping with Analytics
Stakeholder mapping just got more interactive and flexible as we gave it the power of Analytics. This means all calculations and filtering options are now available. Here are some examples of what we can do:
Present the evolution of a stakeholder through time
Show the results of all your stakeholder maps in a single chart
Filter your data to show only the stakeholders you recently engaged with
And more
Here is what the new Stakeholder map looks like in the form: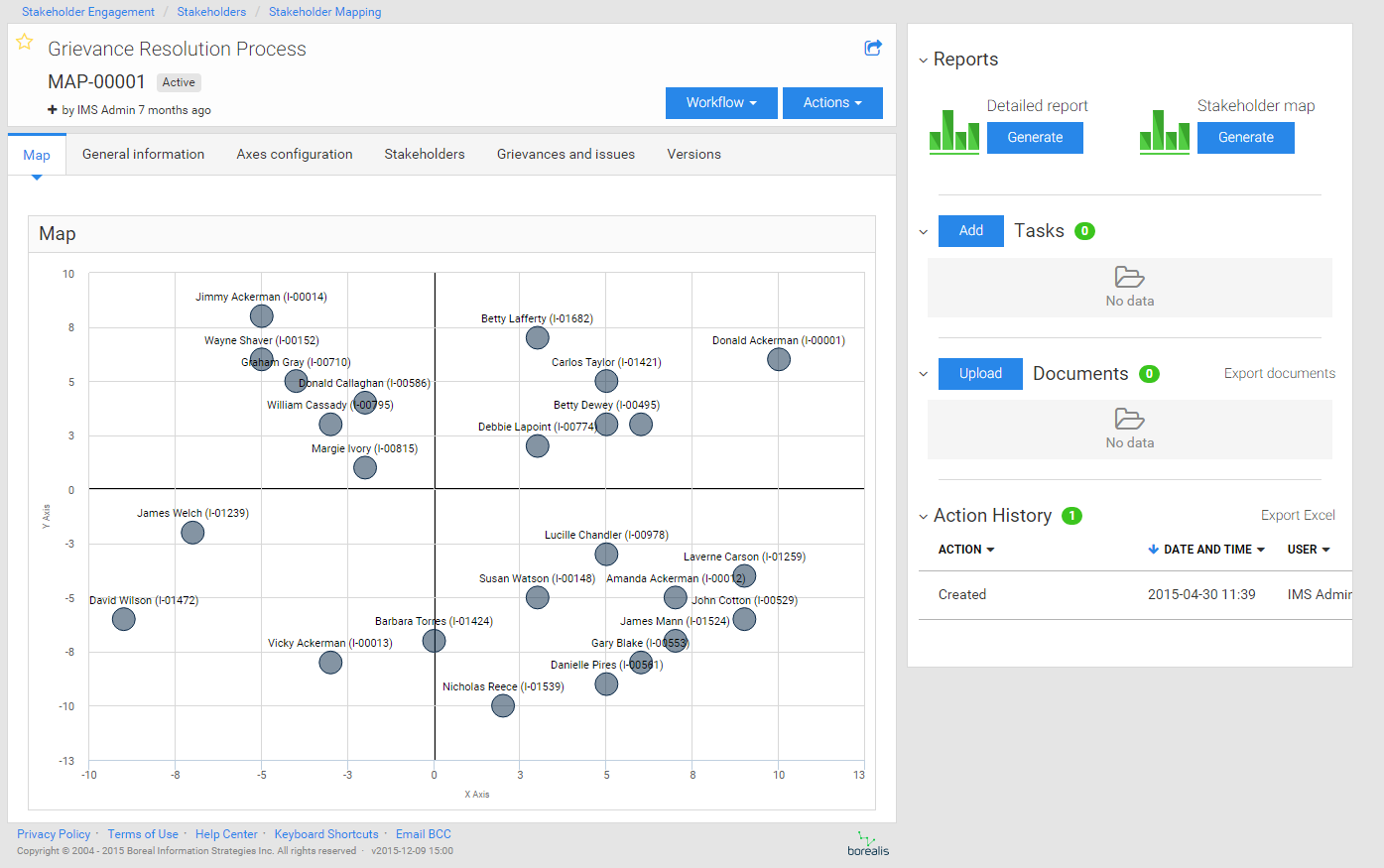 2. Other improvement to Analytics
Last month we released a complete overhaul of our Analytics tool, making it easier than ever for users to dig in their data and create custom reports and graphs. This release builds on this last one and allows even more flexibility.
New widget type: Scatter plot! This allows users to use Analytics to present their Stakeholder maps as explained above.
Improved sorting and filtering options
New option to limit your data: for example creating a Top 10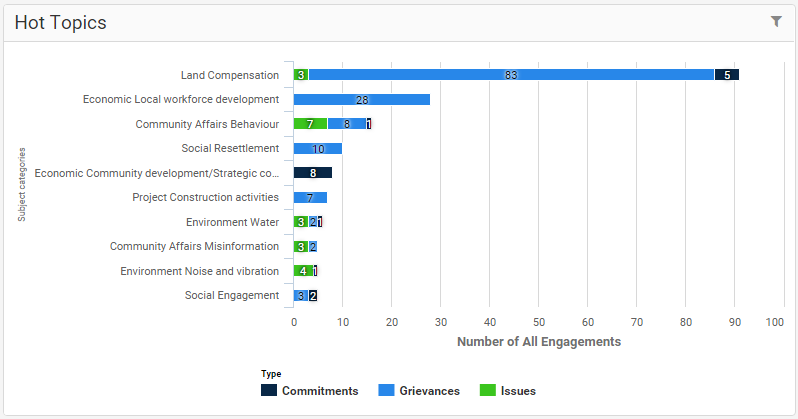 3. New Excel imports
Excel imports of stakeholders are a very useful feature and we've received many requests to import other data from Excel files. Therefore, we decided to add the following data to imports of Excel files:
Stakeholder Engagement

Individuals
Organisations



Environmental Monitoring

Monitoring programs (New!)
Monitoring stations (New!)
Parameters (New!)
Samples

(Improved)

Activities (Improved)



Compliance Management
Configuration
4. Increased performance when creating lots of data
Whether you are entering participants to a meeting or filling out a socio-economic survey, entering data is now quicker with the "Add another" option available everywhere.
5. Improvements to Compliance Management module
Here are the latest improvements to this module:
Finding out expired Compliance Documents now easier 
Filling out Inspection results easier and faster
System remembers last values entered for faster data entry
6. Improvements to Land Access and Social Baseline modules
Here are the latest improvements to theses modules:
Analytics: With new calculated values available in Analytics, it's easier to make a budget and look at different indicators as soon as data is entered in Impact inventories.
Socio-economic surveys: Create your own questions with the "Additional questions" tool and fill them out faster now that you can save them all in a single operation.
Impact inventories: Enter more information on structures and more options are now available on how to calculate the value.