In a communication, there is an action to Create as grievance. This action creates a grievance based on the information from the communication record. The original communication will be retained following the creation of the grievance and will be linked to the grievance record.
Here are the steps to follow in order to create a grievance from a communication:
1. Create a new communication record or access an existing one
2. Select the Create as grievance action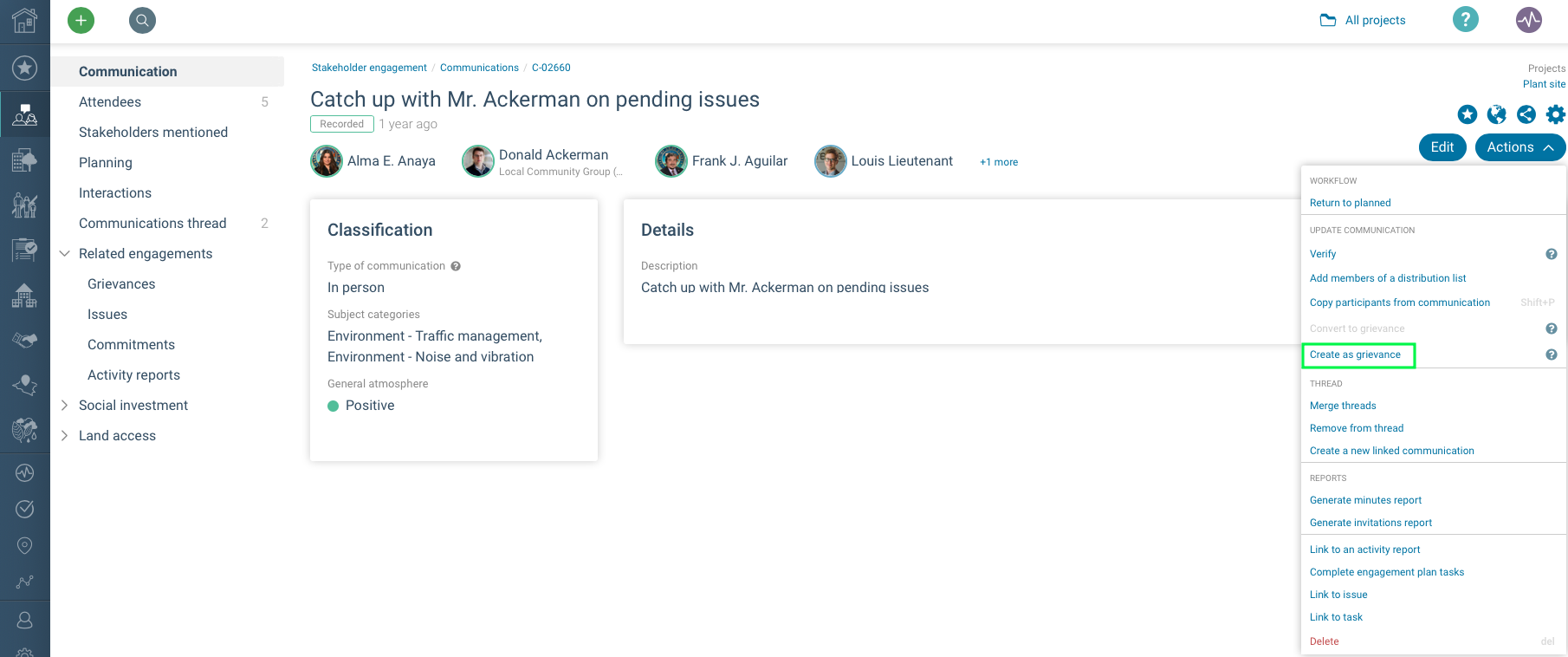 3. A form will be displayed with pre-filled information from the initial communication.
4. Complete and edit the information on the grievance
5. Save.
The grievance is now created. It will be displayed in the corresponding register following its creation. The communication will be linked to the grievance.