The Borealis add-in in Outlook will facilitate the categorization of emails sent to the platform. In order to proceed properly, follow these steps:
1. Open your Outlook account and select "New Email" and write your communication: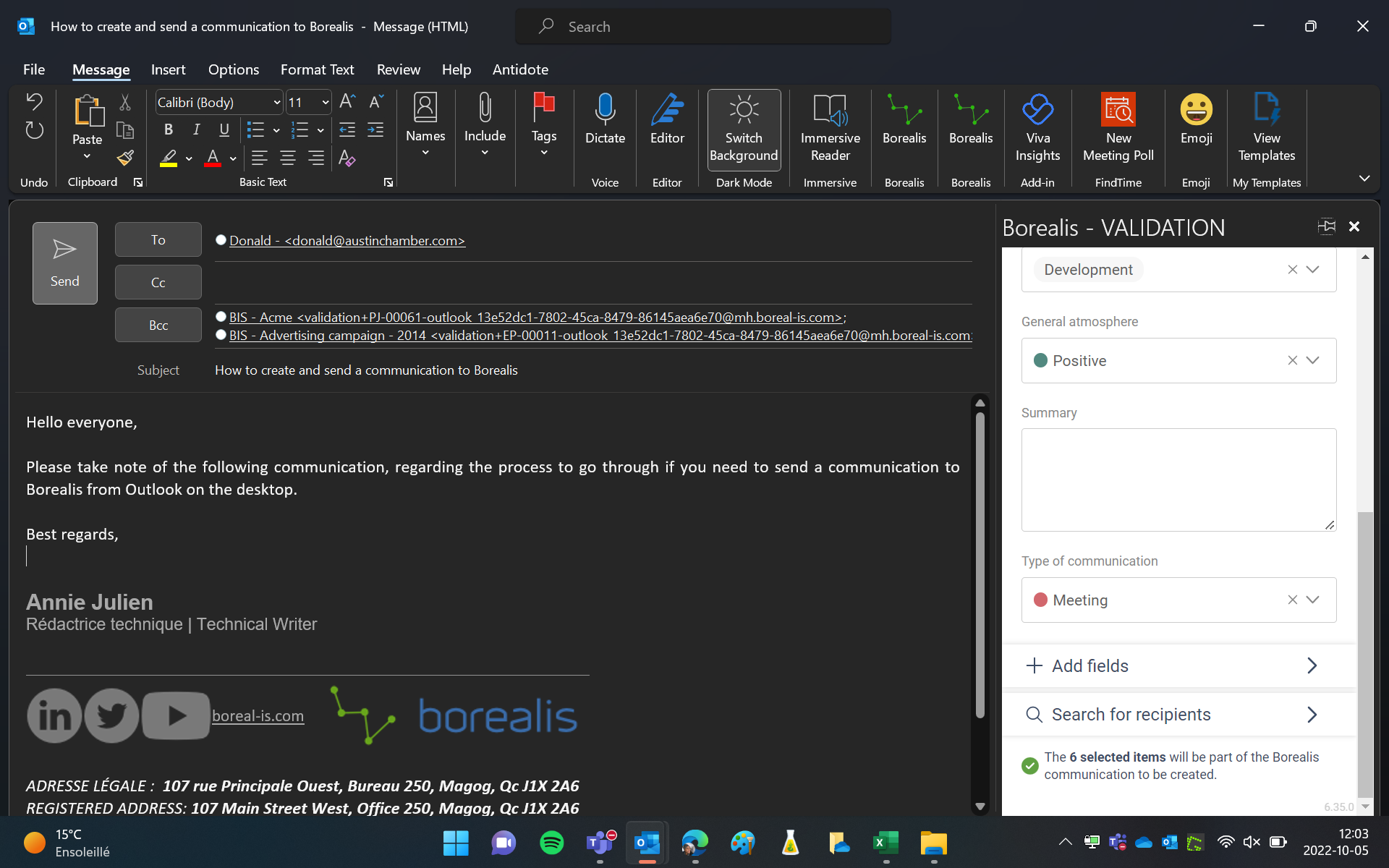 2. Next, open your Borealis instance and enter your login: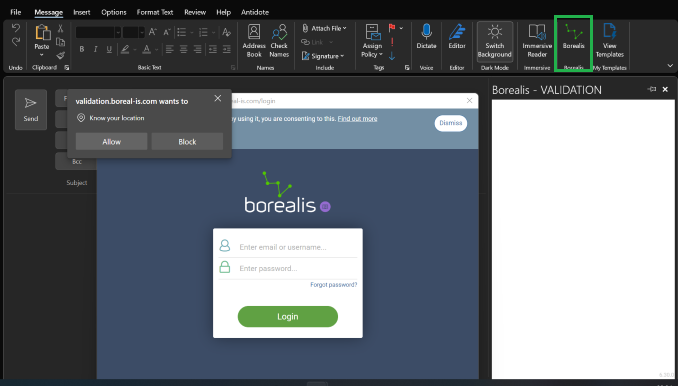 3. Fill out the communication intended for Borealis. Once completed, please click on "Send" and you will receive a positive confirmation of your submission in your email box:

4. Go back to the "Home" section and choose your "Sent items", in order to choose the communication you sent to Borealis: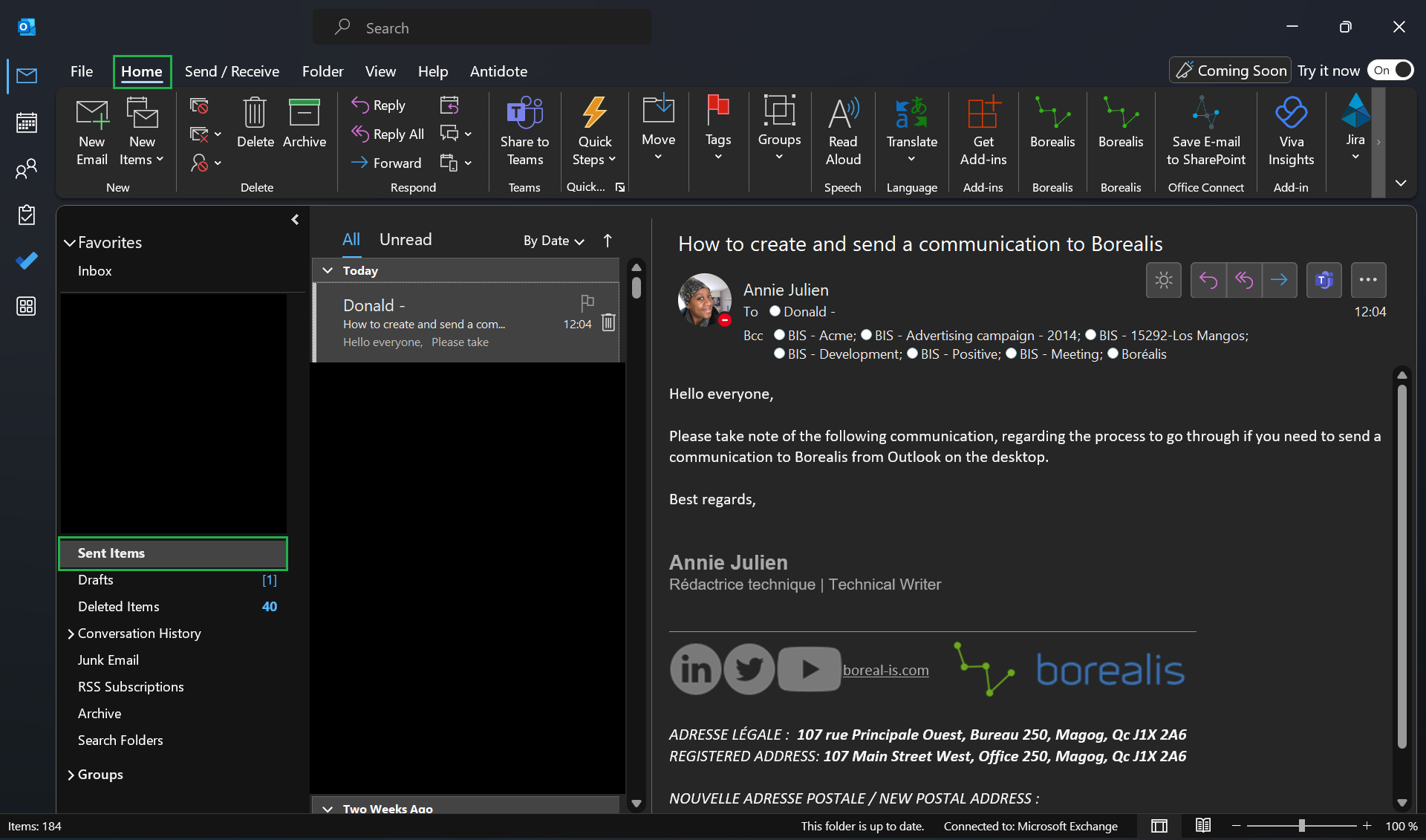 5. Click on "View in Borealis" to see the details of the communication in Borealis.