Using the right layout for your reports will make information easier for your internal or external stakeholders to read and understand.
Borealis offers several options for changing the layout of its Analytics reports:
Add labels
The "Add a label" function lets you break up reports into handy sections. You can even add more details or explanations to help users better understand the information displayed.
Why add labels to a report?
Add section titles
Explain the information being displayed.
Explain the reason for displaying certain data.
Call out certain results for periodic review.
Guide users who will have to use the report.
To edit the label's font size, click on the Layout button, and select the desired font-size: small, normal, large, very large.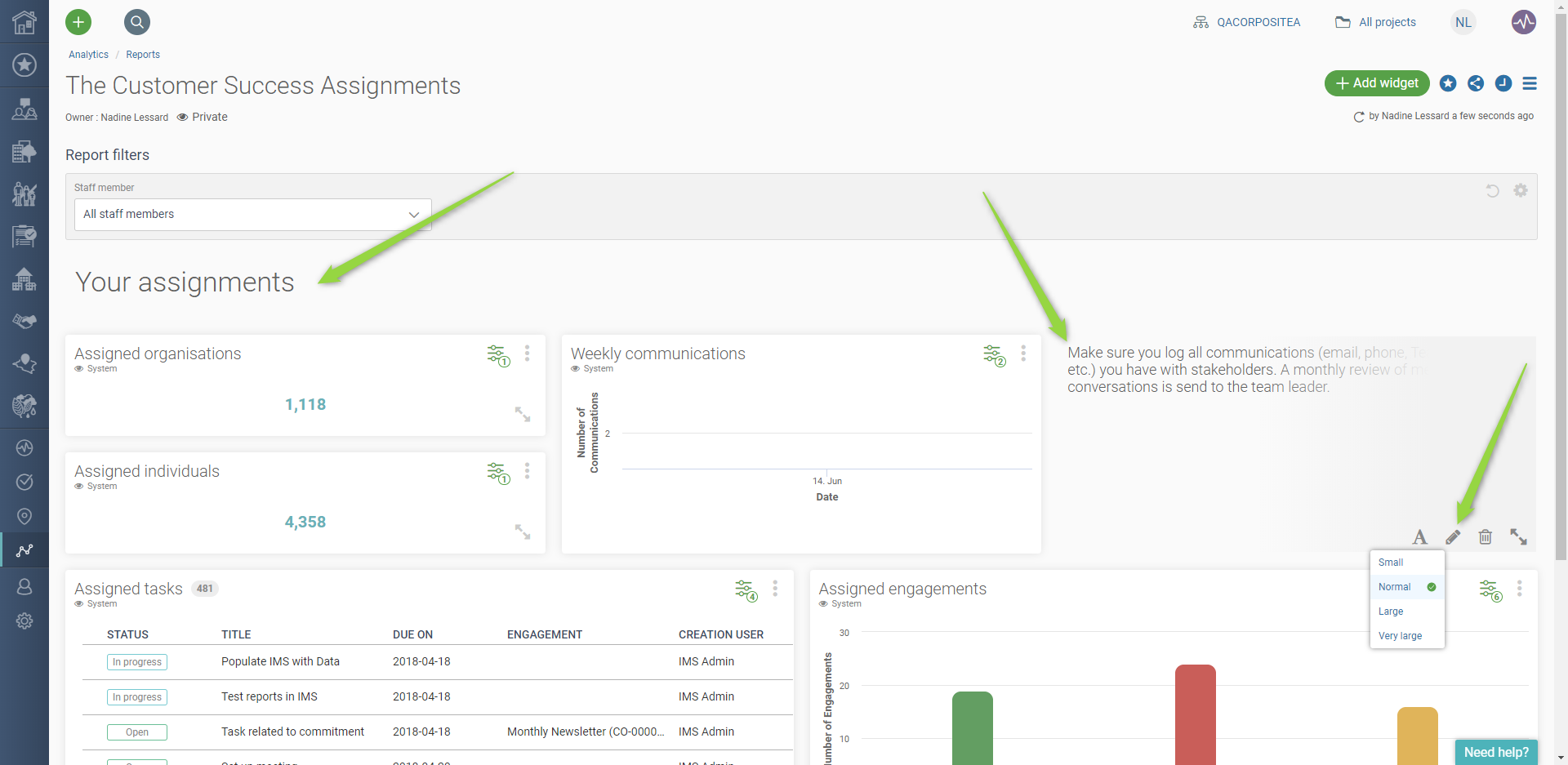 Move widgets
Any widget added to a report can be moved for the sake of convenience. Widgets can be positioned according to a dynamic and pre-established grid in Borealis. Simply click near the top of the widget you want to move (the cursor will become a cross) and move it to the desired location.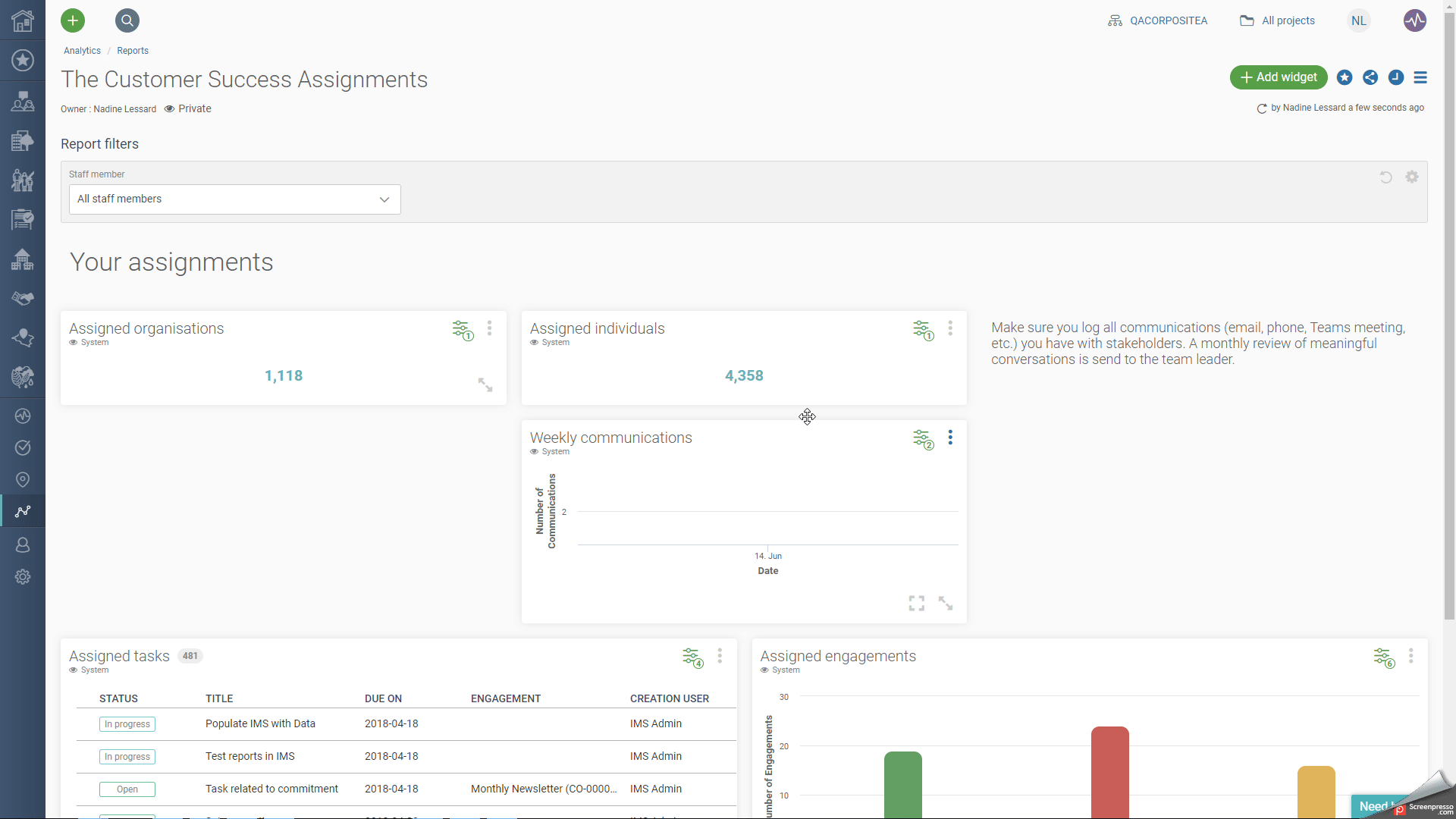 Resize widgets
Any widget added to a report can also be resized to accommodate the amount of information you want it to display. Just click and drag the resize icon at the bottom right of the widget to the desired size.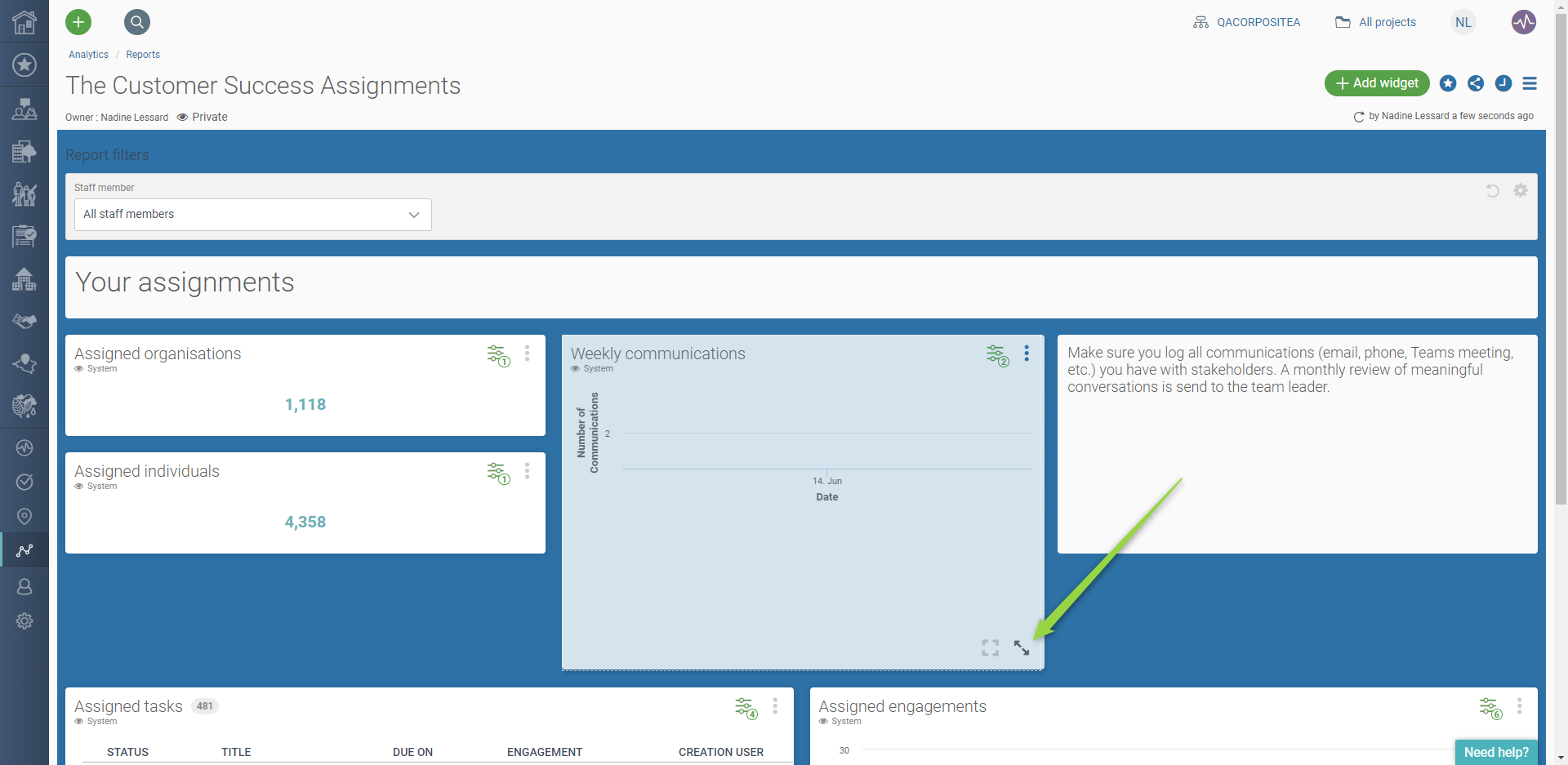 For more information on using the Analytics tool in Borealis, check out our handy Help Center section on Analytics.