As a Borealis super-user, you may configure the drop-down lists and texts available in the grievance portal through a new section created in the Configuration menu: Grievance Portal. When clicking on this, a new page with five tabs is displayed.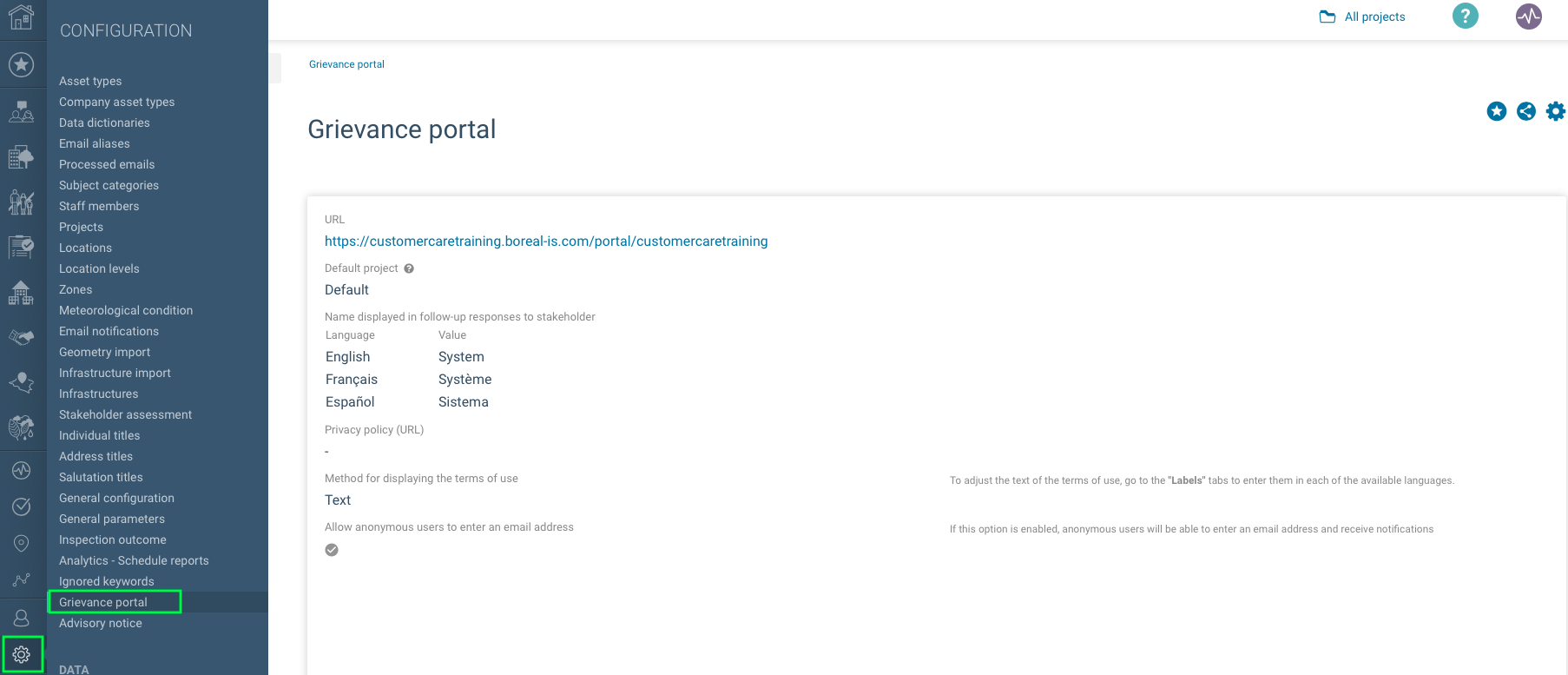 General information
Here is what you may find in this area:
URL address to your own grievance portal;
Default project: this is the project where grievances will be recorded when they are created in the portal;
Privacy p

olicy:

an URL address will redirect to the content of the privacy policy. If this field is left empty, there will be no mention of any privacy policy in the portal;

Terms of use accessible in two ways :

by adding the URL that redirects to the content;

by adding text. This will bring up a new field in the Labels tabs, where you can enter the text for each language, when applicable.
Selection Lists
In the second tab of the portal customization, you are able to configure the values of the drop-down lists that will be available to stakeholders submitting a grievance. Depending on the initial configuration of the portal, these listings may be different for you.
There are two types of lists: the ones that are also used in the Borealis system (such as the type of grievances) and the one that are used specifically for the portal (such as the age or ethnic groups).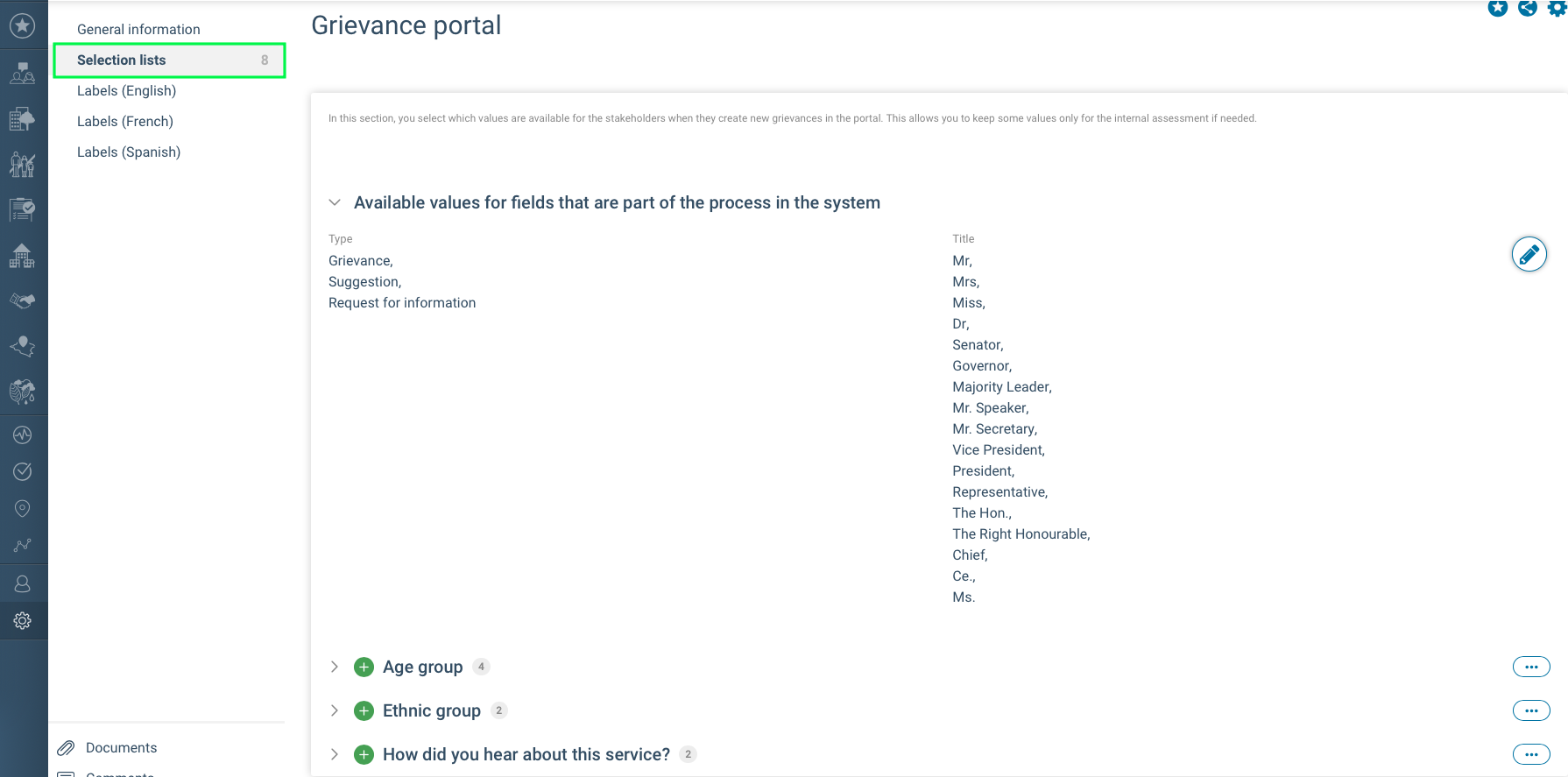 For the lists that are also used in the Borealis system, you can pick and choose which values will be available to stakeholders when submitting a grievance in the portal.
The values included in lists such as Age group, Ethnic group and How did you hear about this service can be created and customized directly from the Grievance portal section. When a description is added, it will appear as a tooltip when hovering over the value.