When submitting a grievance, stakeholders are guided through the form with dynamic, pre-configured menus that optimize data validation. The description field has a character limit of 10,000 characters, allowing the user to explain their issue in detail, and up to 100 MB of files may be attached. (Note: Both these values can be configured to your specifications.)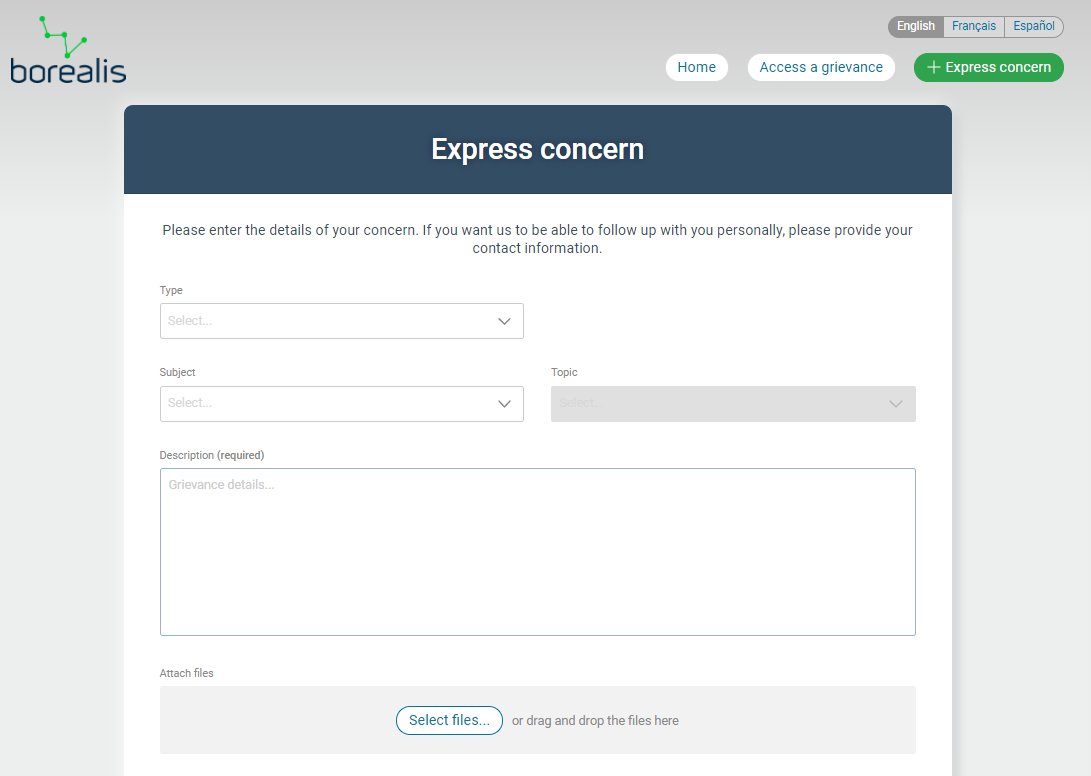 Stakeholders can choose to provide their contact information when submitting a grievance, or they may opt to remain anonymous. If a stakeholder wants to receive notifications about the progress of their case, a valid email address is required even if the grievance is submitted anonymously. To ensure anonymity, this email address is masked and will not be visible to the organization on the other side of the portal.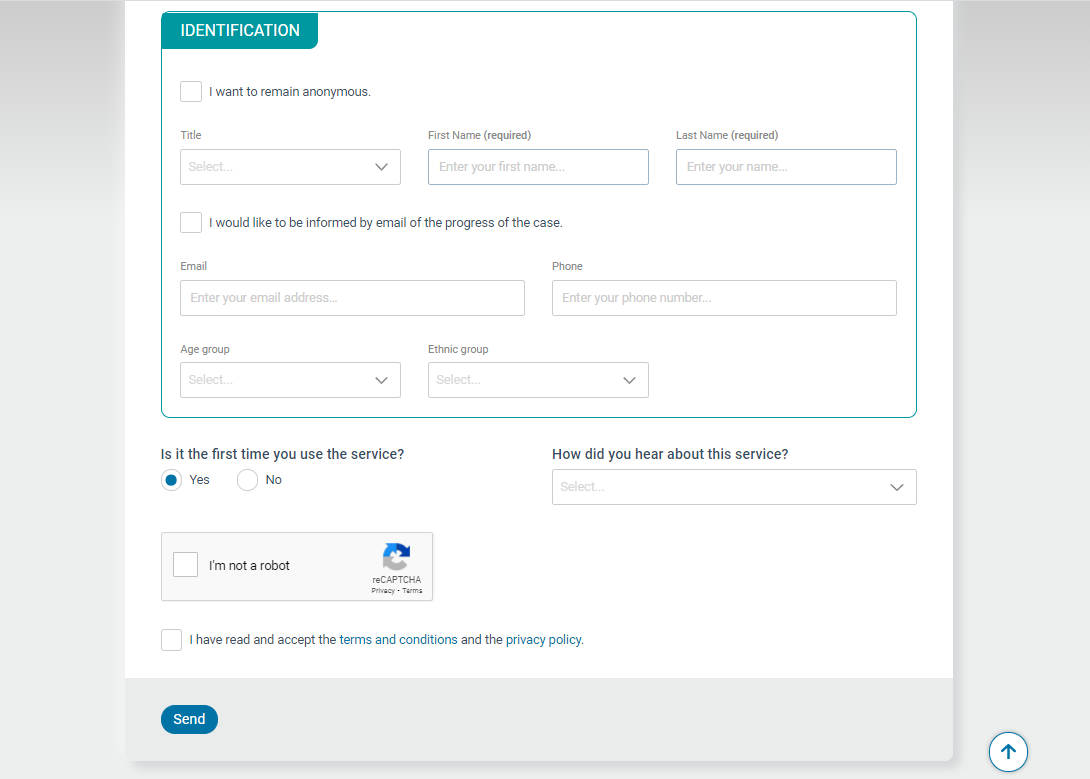 Before a grievance can be submitted, stakeholders must accept the Terms and Conditions and the Privacy Policy.
After submitting a grievance, the stakeholder will receive a confirmation message that includes a case number. At this point, they will also have the option to create a password so they can track the progress of their issue.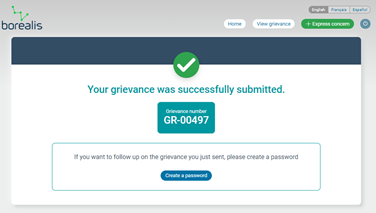 Create a Password 
A password is necessary to access the case notes and interact with the representative(s) managing grievances on behalf of their organization.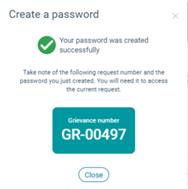 After creating a password, a confirmation message is immediately displayed, providing the case number and the instructions to access the case. 
If the user provided an email address and checked the box in the Identification section requesting status updates, they will also receive an automatic email notification to confirm that their request has been received. An email will also be sent when a response to their feedback is available, at which point they can log in to the portal