Zones are a reporting tool that help grouping locations according to specific requirements of an organization or project. Unlike location levels, zones are custom-based and serve to bring relevance to a particular context for an organization.
For example, a mining project may have defined four different zones: a mine site, a railroad, a transformation plant, and a port. The railroad may be linked to a whole region while the mine site is only linked to two cities.
To create a zone, follow this steps :
1. At the "main menu" select "configuration" and click on the "create" to fill the form. After you saved it, select "View" :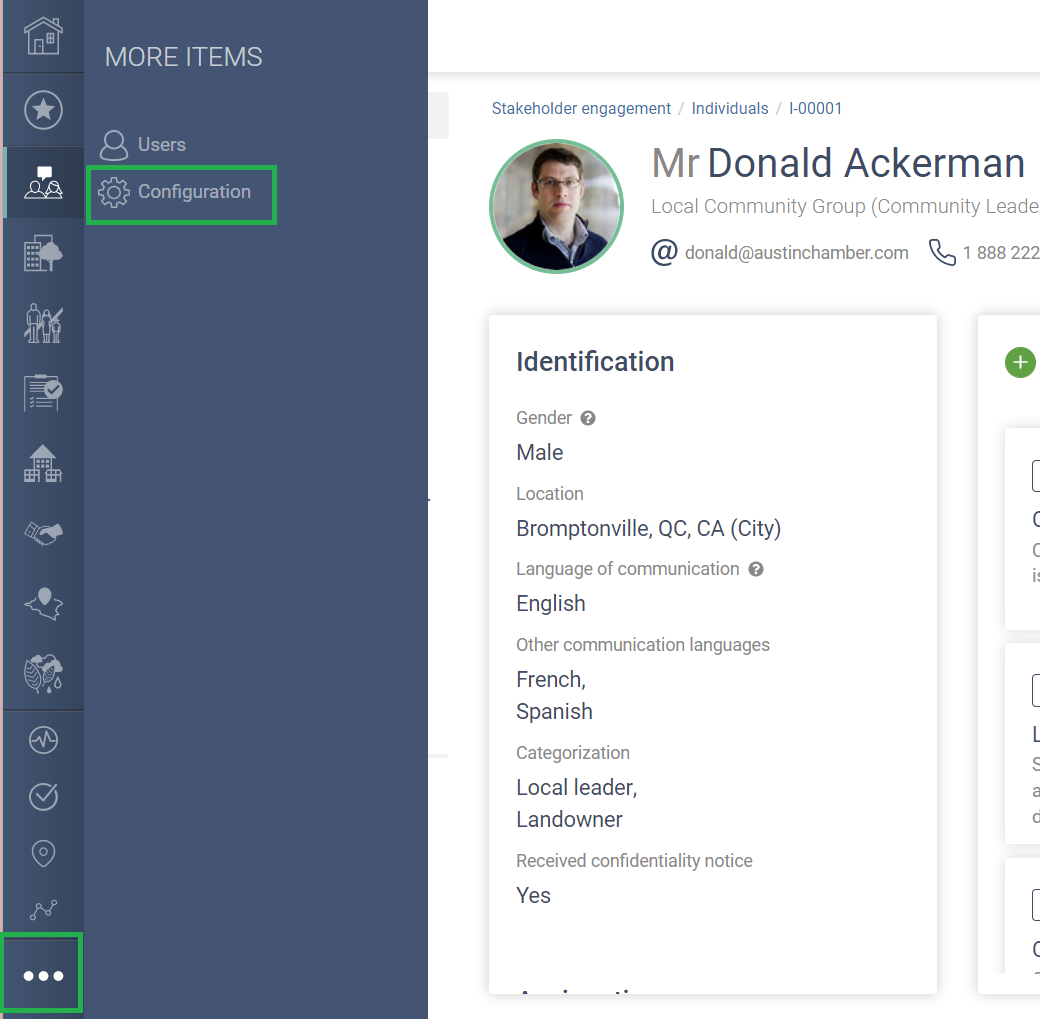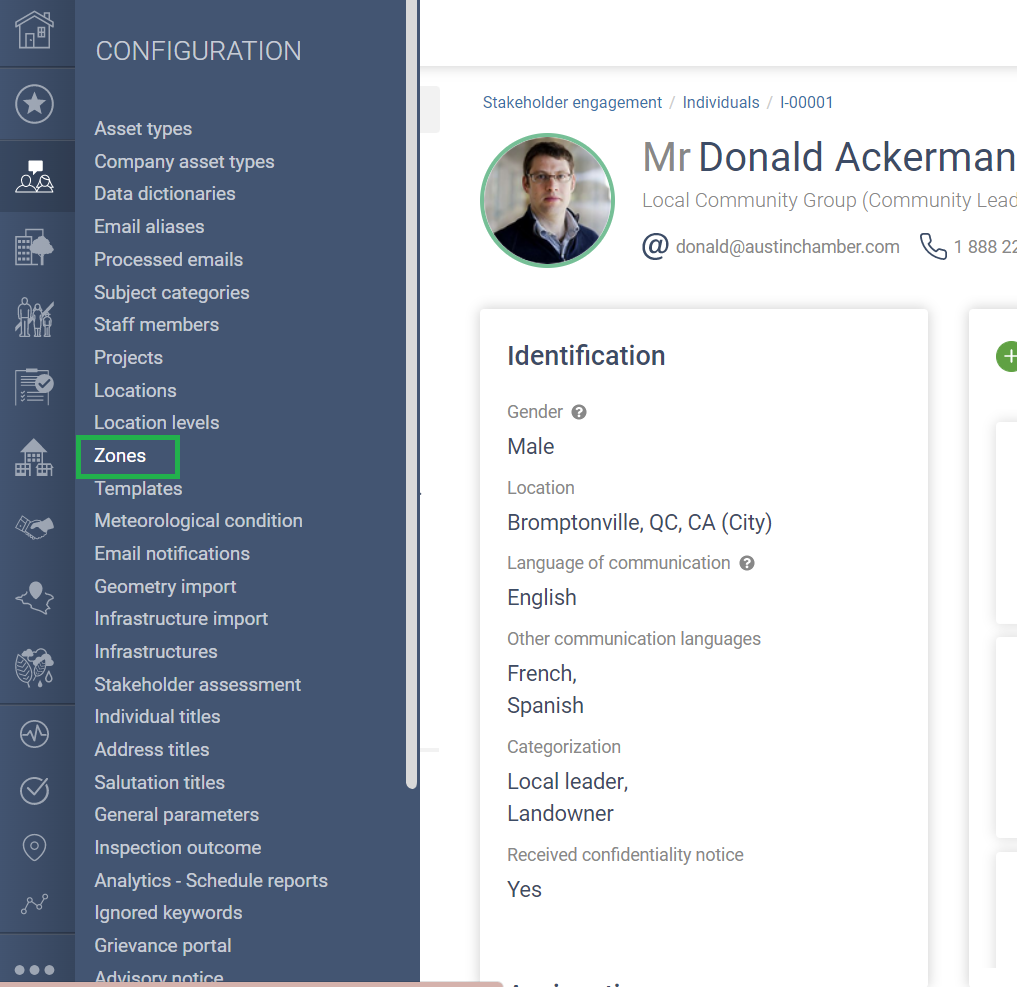 2. Select the "Zone" you have created and click on "View" :

3. You will see the sub-zones and sub-locations appear. Click on the green + to add a new record (or link an existing one) :
Sub-zones and sub-locations

Superusers or Administrators can be active or inactive. They can also be hierarchical, some of them having another zone as its parent. As in any hierarchy, logic applies: any zone may be a parent, but a parent zone cannot have its child zone as its own parent.
4. Once a zone is set-up, more details are revealed in the next two tabs depending on how a zone is used. Here users may see the complete hierarchy of one specific zone, including direct and indirect child-type zones :


(When it is empty, it means that the location has a parent location linked to that zone, directly or indirectly)
Related engagements
This section presents all engagement types (communications, grievances, issues, etc.), as well as engagement plans that are directly or indirectly linked to that zone. You may view this as a table, a thread or on a map:
Zones and location levels
Whether it is for connecting locations or other zones with each other, or for grouping various types of engagements or plans, zones and location levels work together in a complementary way. The goal is to retrieve information pertaining to a zone or level no matter how far a location is connected to them.
Here is an example to better illustrate how both zones and location levels can work together:
The communication record # C-12345 is associated to the location San Francisco.
San Francisco does not have any direct zone attached to it. It is a City (location level) and has the state of California as a parent location level linked to it.
The state of California does not have any zone attached to it either, it is a State (location level) and has the United States as the parent location level linked to it.
United States is a country (location level), does not have any other parent location level associated to it, but it is linked to the zone "International projects".
Consequently, our communication record # C-12345 will show up under the related engagements of the "International projects" zone.