In Borealis, widgets determine what information is displayed in a report; in fact, you can think of them as the 'building blocks' that make up a report. If you need to expand the range of data presented in your reports, you can do so by adding previously created widgets.
Adding widgets to a report can help you to:
Include new analysis elements in your report
Improve how your data is presented to meet new reporting needs
There are two simple ways to add existing widgets to a report in Borealis, as shown in the image below:
a) By clicking on the 'Add widget' button found in the top right section of the report
b) By right-clicking on an empty section of the report background, and then selecting 'Add existing widget'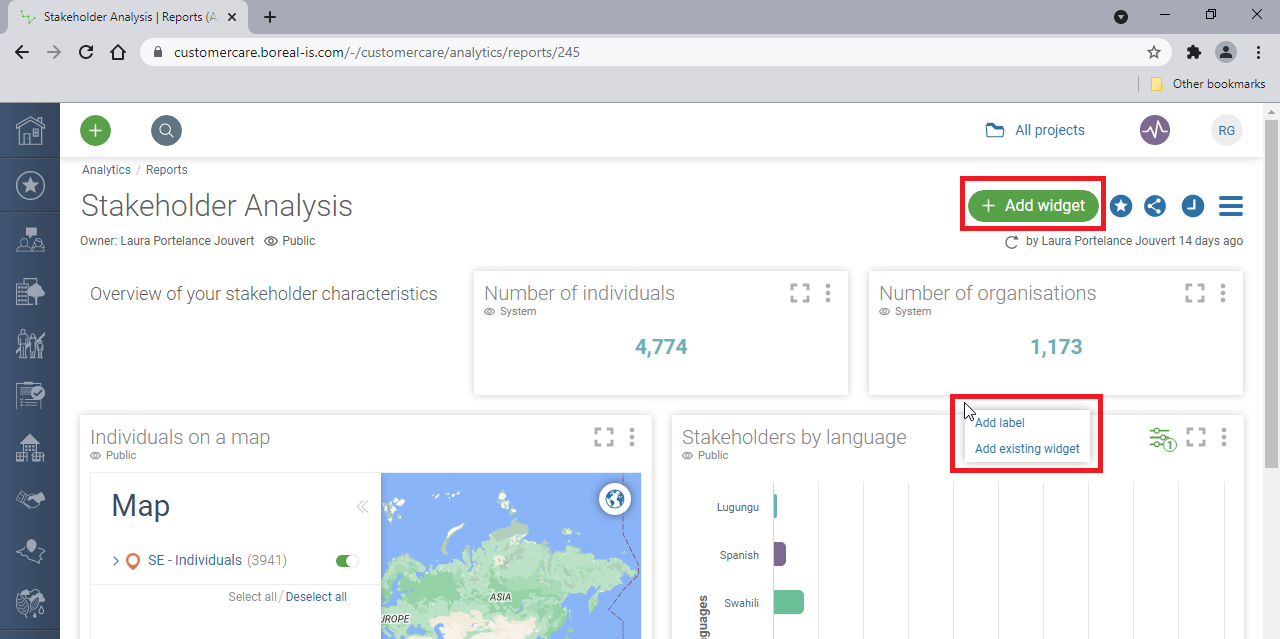 For more information about using widgets to build a report, please refer to this article about organizing your reporting in Borealis.