We recommend that you always define your expected results before working in Analytics. Determine what you are looking for by using concise and explicit questions. This will help you translate your needs into the widget configuration.
For example: What stakeholders have we interacted with in the last month?
Have a clear idea of the information you are looking for: column names, sorting, etc. This will allow you to better define the parameters to be used, before finalizing its structure.
1. From the main menu on the left, go to the "Analytics" section. In the "Widgets" tab, click on the "Create" button to complete the form: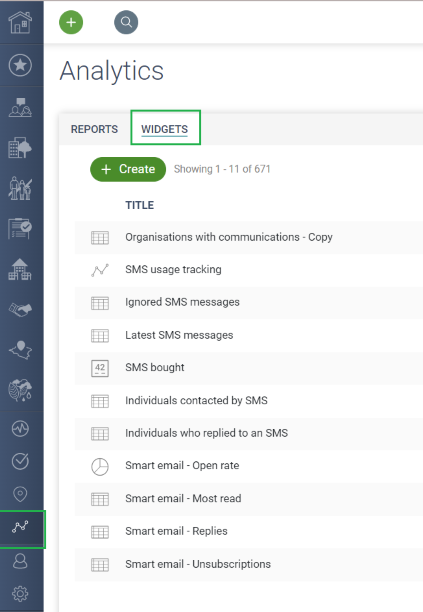 When filling out the form, be sure to choose the exact options that will appear in the three drop-down menus. The title is very important, as it will allow you to easily find your widget.
2. Select the field in the "Form" drop-down menu that will determine the data source from which your widget will be structured: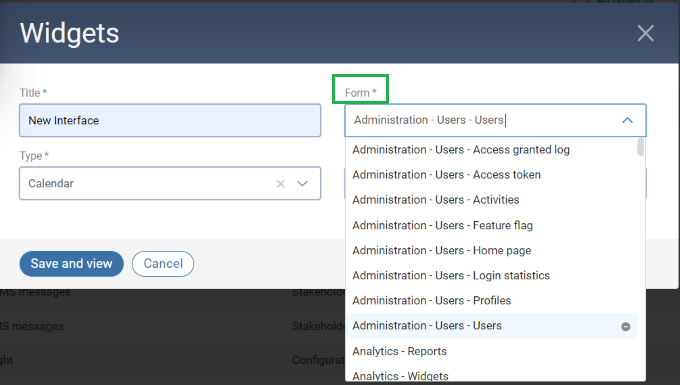 Note: The form will allow you to define a subsection of the data used to create tables or graphics. These will be based on these parameters.
3. Select the "Type" of widget that will represent your data: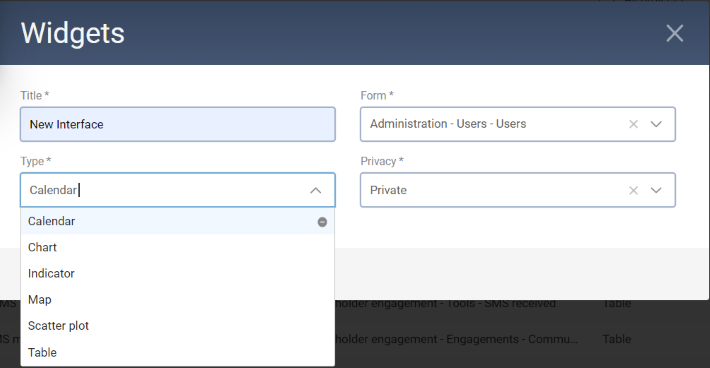 4. There are three levels of privacy for widgets in Borealis. Once chosen, click "Save and display":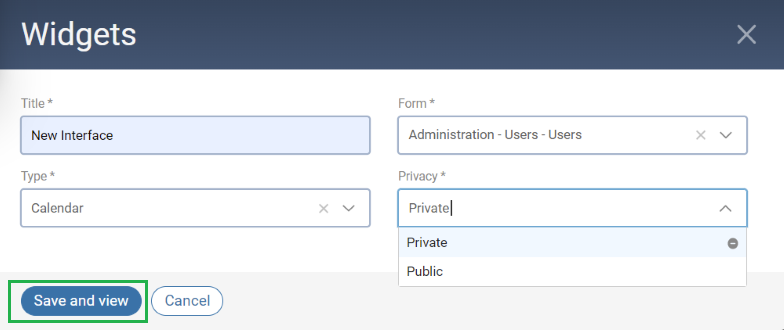 Private: Widgets are only for your own use; other users don't see them;
Public: Widgets are available to other users (according to their access level); other users can see them but are not allowed to modify them.
Some management options for your widget will be available after after it has been created.
5. In the upper right corner, select "Edit":

6. All your choices can be modified, once the widget has been created. Don't forget to "Save":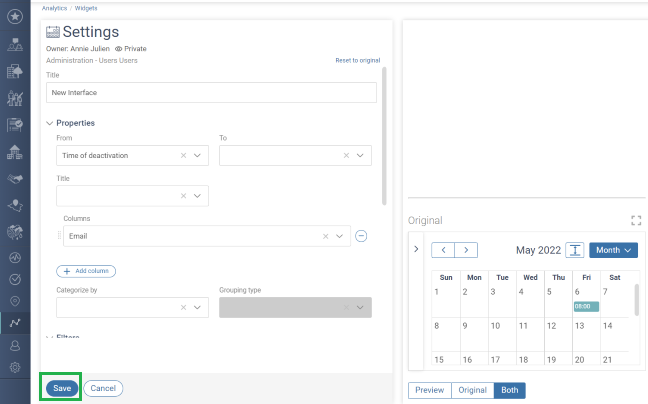 Note: Now that your widget is created, you will have many options! Adjust it and even more, by consulting our articles in the Widgets section. Take the next step by adding it to a report!